Creative Ideas – DIY Spiderman Candy Apples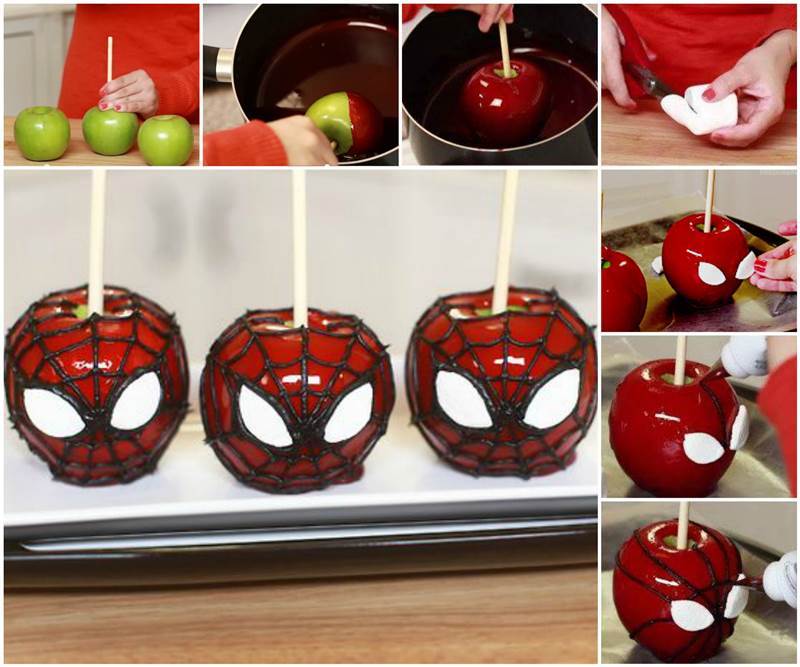 Candy apples are whole apples covered in a hard sugar candy coating with a stick inserted as a handle. They are common sweet treats during holidays such as Halloween and Christmas. You might have seen a variety of candy apple recipes all over the web. But decorating them as a spiderman? That's absolutely creative!
Here is a fun DIY tutorial to show you how to make spiderman candy apples using marshmallows and some black icing. Surprise your family or guests this Halloween with these delicious and attractive spiderman candy apples. Or you can make them any day for someone who is a spiderman fan as a special treat. Enjoy!
You may also like this Apple Pie of Roses.