Creative Ideas – DIY Snowflake Christmas Tree Ornaments from Plastic Bottles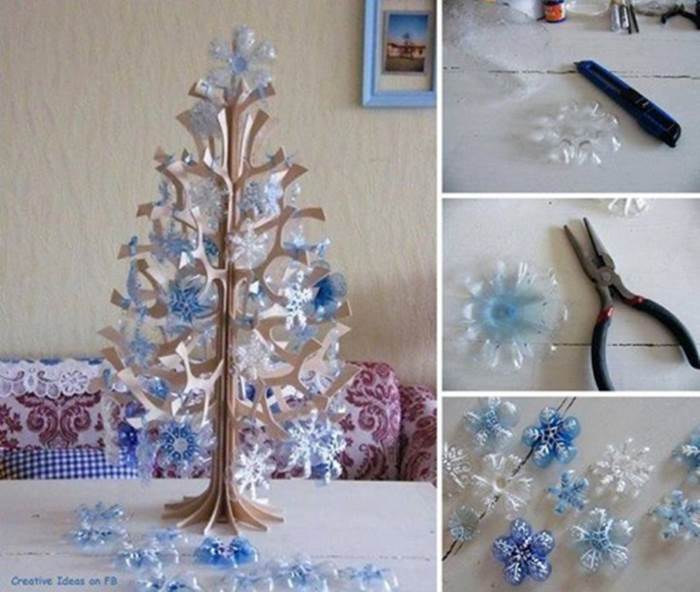 Decorating Christmas tree with your family is probably one of the most exciting things to do during the holiday season. You don't have to buy some expensive and fancy decors. You can make your own Christmas ornaments with very simple materials. Be sure to check out all the great Christmas ornament craft projects that were featured on our site HERE.
Here is an easy, fun and inexpensive way to make snowflake Christmas tree ornaments from plastic bottles. They look very pretty. Kids can help with the painting part, where they can use their creativity and imagination to paint different patterns of snowflakes. It teaches the kids to be imaginative and models a simple way to reuse and recycle. These plastic bottle snowflakes will a wonderful addition to your holiday decorations!
Here are the things you may need:
Plastic bottles;
Acrylic paint;
Scissors;
Utility knife;
Brushes;
Pliers;
Awl;
Metal rings;
Cord;
Cardboard Christmas tree.