Creative Ideas – DIY Pumpkin Disco Ball for Halloween Party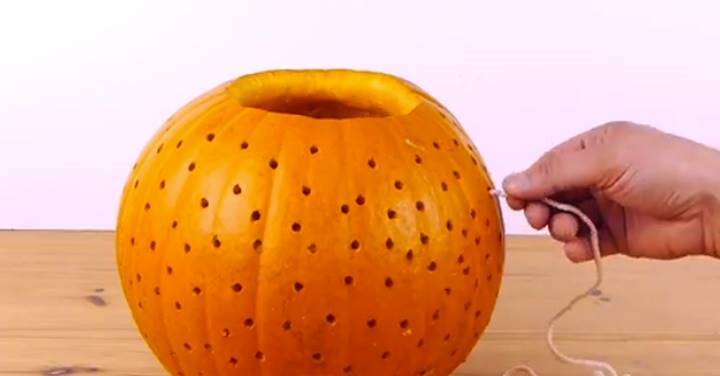 Halloween is coming! Are you looking for easy and fun ideas for Halloween or fall decoration? If you are bored with the conventional carved pumpkin decors, here is a super cute idea to bring your pumpkin decoration to the next level.
In the video below, DaveHax demonstrates how to make a pumpkin disco ball. Isn't that cool? It's pretty easy to make. Just hollow out the pumpkin and drill holes on it. Then attach string, place a flashlight inside and hang it on a hook over a ceiling. Here you go! This pumpkin disco ball will brighten up your Halloween or fall party. It will also make a fabulous centerpiece on your party table. This is the kind of DIY projects that will impress your guests and earn you a lot of compliments. I can't wait to try it. How about you? Follow the video and learn how to do it!
Are you going to give it a try at your next Halloween party? Please share this awesome DIY project with your friends and family. Happy Halloween decorating!