Creative Ideas – DIY Plastic Cup Sparkle Ball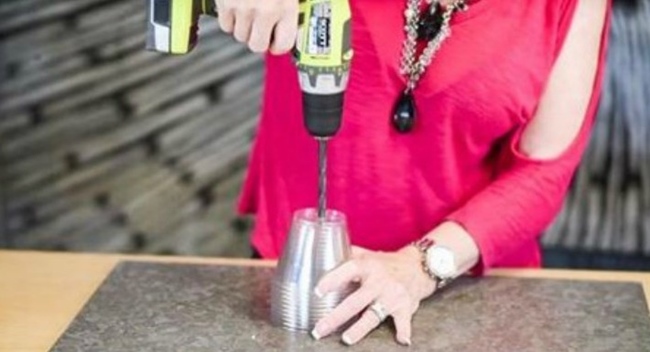 Are you looking for easy and creative ways to decorate your home? You don't have to spend extra money on some fancy decors. With creativity, you can make your own home decors with very simple materials, such as plastic cups! In the video below, Rebecca Robeson from Robeson Design demonstrates how to make a sparkle ball. It's quite easy to make. You'll just need some plastic cups, staples, string lights and a drill. The cost of the materials are minimal, but the finished look is so stunning. You can use different colors of string lights to make colorful sparkle balls. You can place them on your table or hang them up for outdoor or interior decoration. These dazzling sparkle balls will be a wonderful addition to your Christmas decoration and great for any night parties. Follow the video and learn how to make them. Enjoy!
(via Robeson Design)
Are you going to give this a try? Please share this awesome DIY holiday decoration project with your friends and family!