Creative Ideas – DIY Ombre Crepe Paper Flower Wreath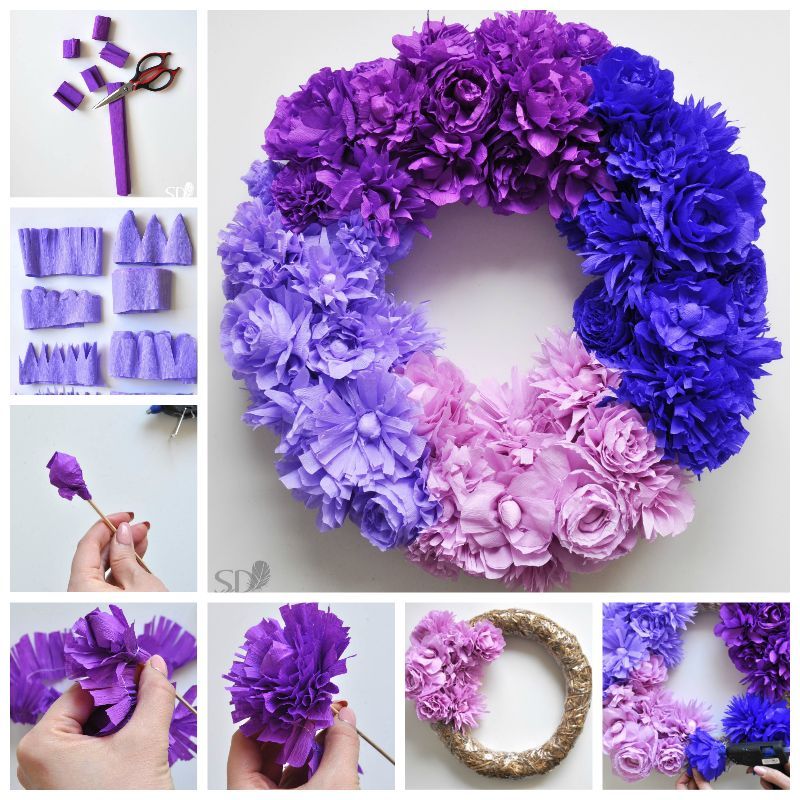 Crepe paper flowers look like natural flowers but last longer and won't wilt or droop. That's why they are very popular for home or party decorations. You can also make different variety of crepe paper flowers to match the style of your party at any seasons. Start your Spring with this beautiful ombre crepe paper flower wreath. I love it that it combines different colors of paper flowers to create the ombre effect. This gorgeous ombre flower wreath will give fresh look to your home and it is so easy to make.
Check out the detailed instructions via the following link (translated version)…
You may also like this Beautiful Paper Dahlia Wreath.