Creative Ideas – DIY Mini Quilling Christmas Tree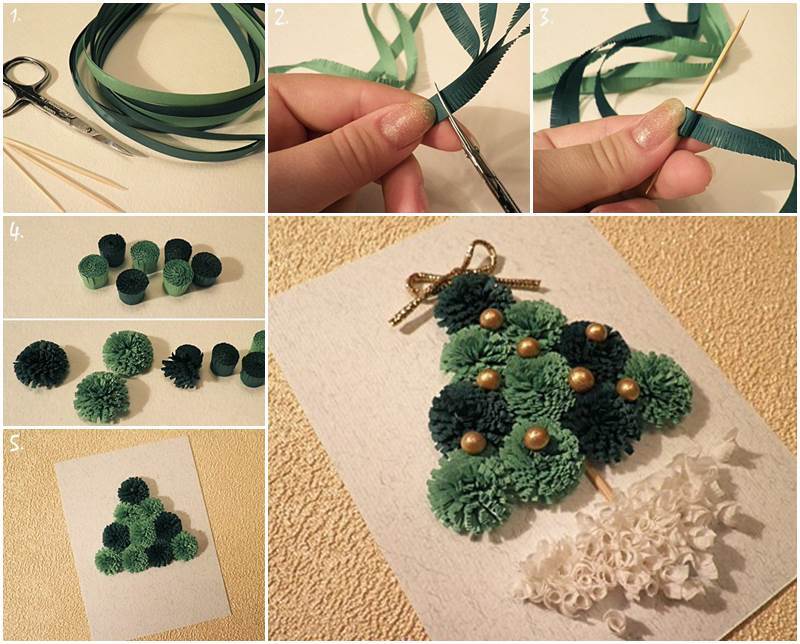 As the holiday is coming up, have you started to think about decoration ideas for your home? In addition to putting up a real Christmas tree, we can fill Christmas spirit in our home or office with some creative Christmas tree crafts. From table decors, centerpiece, greeting cards, food decorating, to gift packing, there are so many creative ways for you to incorporate Christmas tree ideas into our daily life. Be sure to check out all the Christmas tree craft projects that are featured on our site via this LINK.
Here is another cute idea to make a mini quilling Christmas tree. Quilling is an art form that involves the use of strips of paper that  are rolled, shaped, and glued together to create decorative designs. This quilling Christmas tree is super easy and fun to make. Simply take some colored paper strips, cut fringes, roll them and glue on the card stock to form a Christmas tree. You can use it to make a holiday greeting card and postcard, or place it in a frame to make a nice table decor. I am sure you can come up with more ideas how to use it. Happy crafting!
Here are the things you may need:
Colored paper strips;
Card stock;
Scissors;
Wooden skewers;
Glue;
Ornaments: beads, ribbon bow, lace, etc.