Creative Ideas – DIY Mini Christmas Tree with Chocolates and Tinsel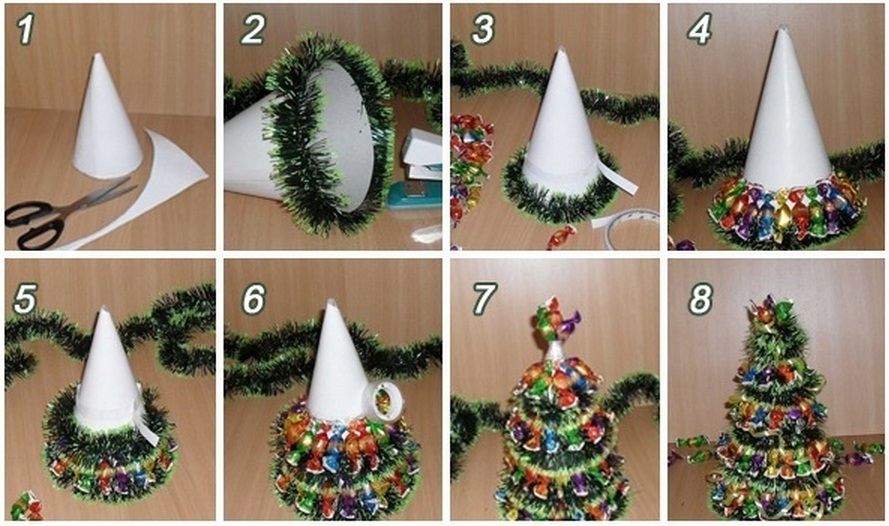 Decorating your home with your family is one of the most exciting things to do during the holiday seasons. In addition to putting up a real Christmas tree, we can fill Christmas spirit in our home or office with some creative handmade Christmas trees. Here is a nice DIY project to make a mini Christmas tree with chocolates and tinsel. It's very easy to make. It will be a gorgeous centerpiece on your holiday table. It also makes a nice gift for family and friends. Take this idea further and you can make a beautiful table decor to decorate your home or parties at any season. Just pick your favorite chocolates or candies and colors of tinsel to get started!
Here are the supplies you may need:
Cardboard;
All kinds of chocolates and candies;
Tinsel (Amazon), preferably green color;
Double sided tape;
Hot glue gun;
Scissors;
Christmas star ornament (optional).
Instructions:
Cut out a piece of cardboard, make a cone and secure it with glue.
Wrap the base of the cone with one layer of tinsel and secure it with glue.
Apply double sided tape around the cone.
Attach chocolates to it as the second layer.
Repeat steps 2 to 4 all the way to the top of the cone until the entire cone is covered with tinsel and chocolates.
You can decorate the top of the cone with a Christmas star ornament, or simply arrange the chocolates in a star shape.
This mini Christmas tree is done. Enjoy!
You may also like this ribbon Kanzashi Christmas tree.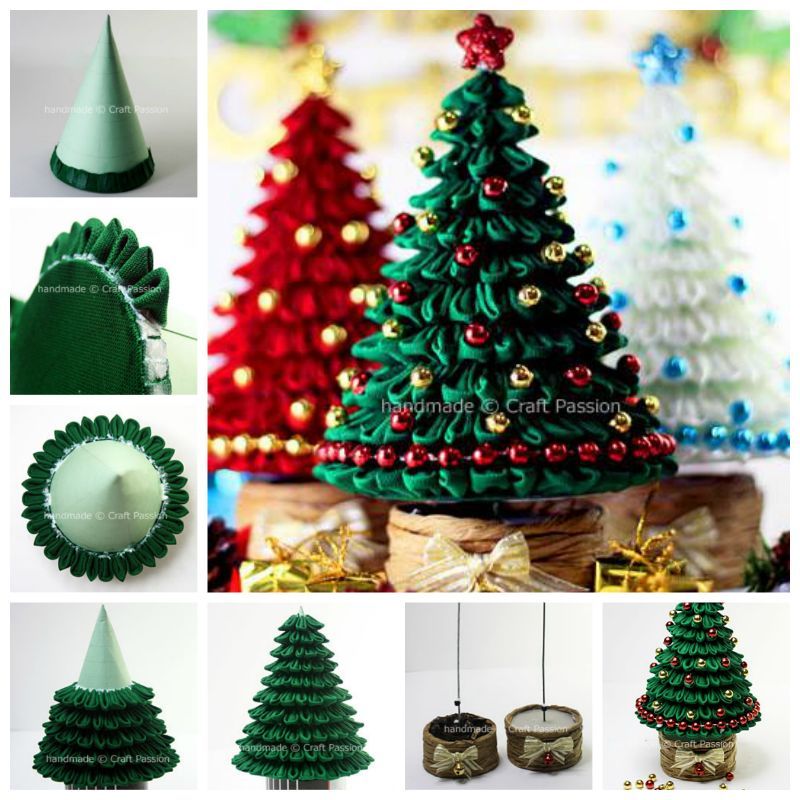 Click here for DIY Ribbon Kanzashi Christmas Tree