Creative Ideas – DIY John Deere Inspired Tractor Cake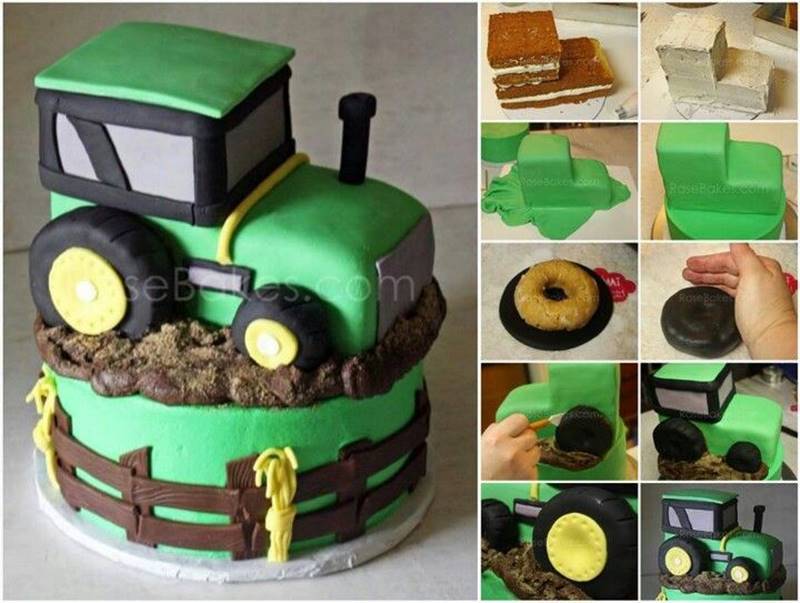 My son became a fan of Thomas train when he was 2 years old. He wanted everything of Thomas: toys, books, clothes and even his birthday cake! But after his preschool's field trip to the farm last year, his interest has switched to John Deere tractors. Since his 5th birthday is coming, he requests a John Deere birthday party. Of course, the most important part of this kind of party is the birthday cake. After digging on the web for tractor cake ideas, I stumbled upon this stunning John Deere inspired tractor cake from Rose Bakes, a fantastic food blog written by Rose.
This tractor cake looks so cool! It has every detail that a kid would want for a tractor cake: the tractor, the mud, the fence…For me, the most difficult part would have been making the tires of the tractor. But Rose came up with the creative idea to make the tires using donuts, which makes it so easy and fun. Amazing! The cake decoration is made of fondant, which works like play-doh so I can work with my kids and have fun in making this cake. I am sure my son will love this cake for his birthday. I might add some fondant animals such as pigs, horses, chicken and sheep on the cake to make it more vivid.
Please head over to Rose Bakes for the recipe and step by step instructions on how to make this amazing tractor cake, and let the charm of farm life come to life. Thanks Rose for this wonderful recipe! Here's the link…
Rose Bakes – How to Make a Tractor Cake
If you are handy enough, you can try to make this Tractor Bunk Bed for you little tractor fan.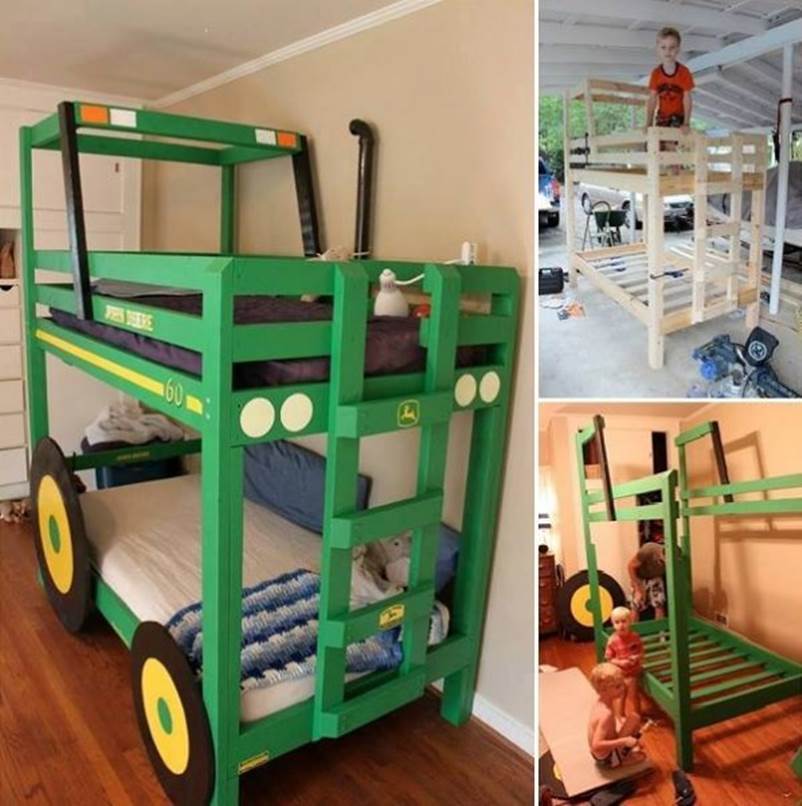 Click here for DIY Tractor Bunk Bed