Creative Ideas – DIY How to Make Perfect Winged Eyeliner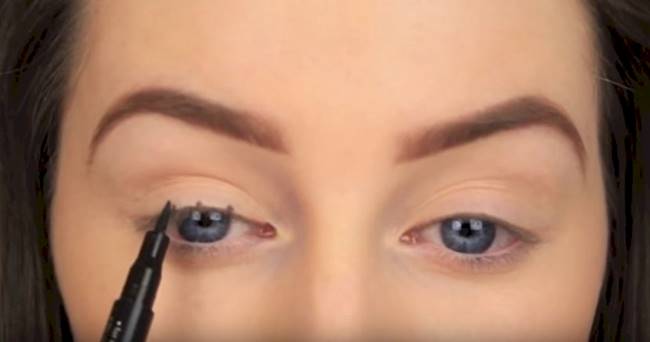 Do you often wear makeup? There are a lot of makeup tips and tricks that could make your life a lot easier, especially when you have a busy schedule. Eyeliner is a wonderful way to highlight your eyes. Do you like winged eyeliner? It's quite tricky and challenging to make it perfect due to lack of steady hands and other reasons. If you don't know the right way to do it, you will easily mess it up.
Luckily, I stumbled upon this brilliant makeup tutorial from Eimear McElheron. She teaches us a super simple way to make perfect winged eyeliner. It starts with drawing a few small dots above the lashes and then you can fill in the details. This technique works on both black and colored eyeliners. With this easy trick, achieving the perfect winged eyeliner will be easier than you thought and it will save you time and make you look gorgeous. Follow the tutorial and learn the step by step. Enjoy!
(via Eimear McElheron)
Are you going to give this a try? Please share this useful makeup tip with your friends so that they can also make perfect winged eyeliner every time!