Creative Ideas – DIY Gorgeous Christmas Tree from Tree Branches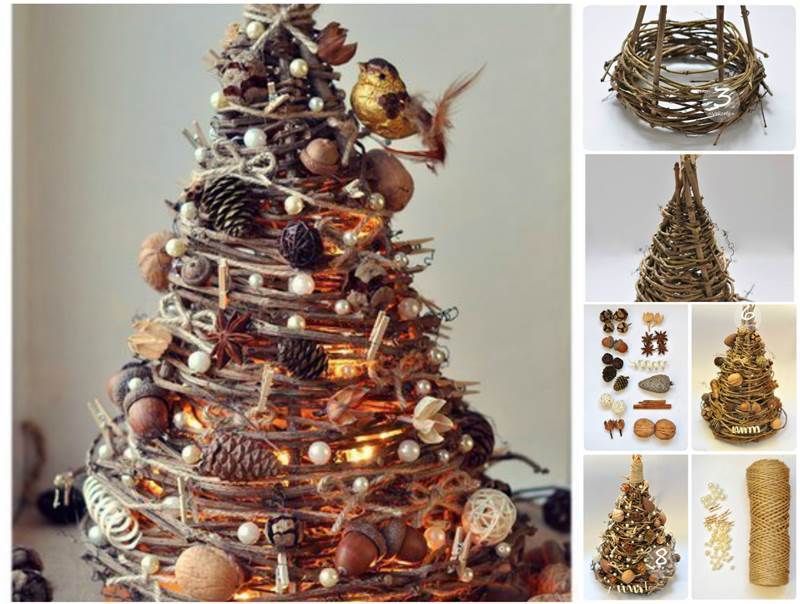 As the holiday is coming up, have you started to think about decoration ideas for your home? In addition to putting up a real Christmas tree, we can fill Christmas spirit in our home or office with some creative Christmas tree crafts. From table decors, centerpieces, greeting card, food decorating, to gift packing, there are so many creative ways for you to incorporate Christmas tree ideas into our daily life. Be sure to check out all the Christmas tree craft projects that are featured on our site via this LINK.
Here is another cute idea to make a gorgeous Christmas tree with tree branches. The tree branches and other rustic ornaments allow this unique Christmas tree to bring a natural feel to your home. I also like the idea of placing the light inside. When the light glows on this mini Christmas tree, it looks so warm and festive for the cold winter days. It will be a pretty holiday decor for your home!
Here are the things you may need:
Tree branches;
Twine;
Ornaments: dried flowers, star anise, nuts, acorns, cinnamon, beads, pine cones, etc.
Hot glue gun;
Clothespins;
Scissors.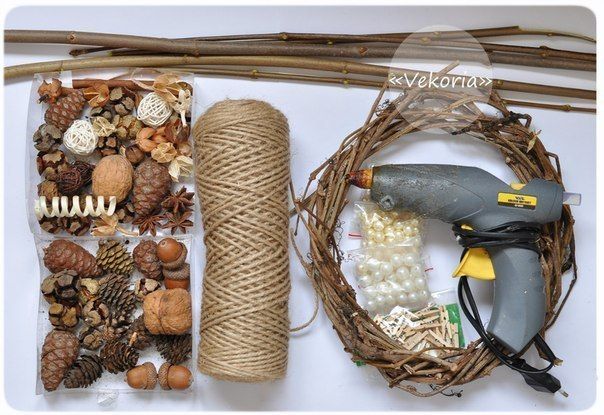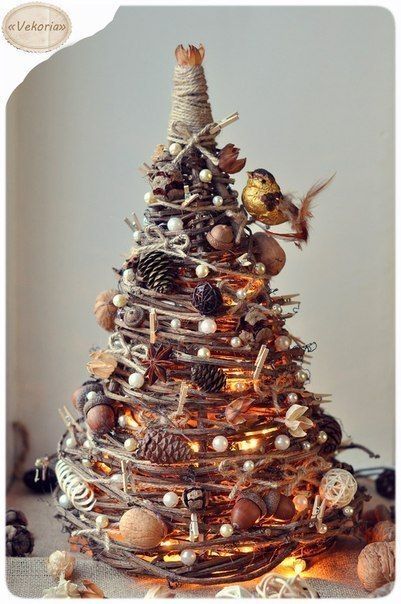 Check out the detailed instructions via the following link…
Vekoria – Tree Branch Christmas Tree
 You may also like this ribbon Kanzashi Christmas tree.