Creative Ideas – DIY Glittery Snowball Christmas Ornaments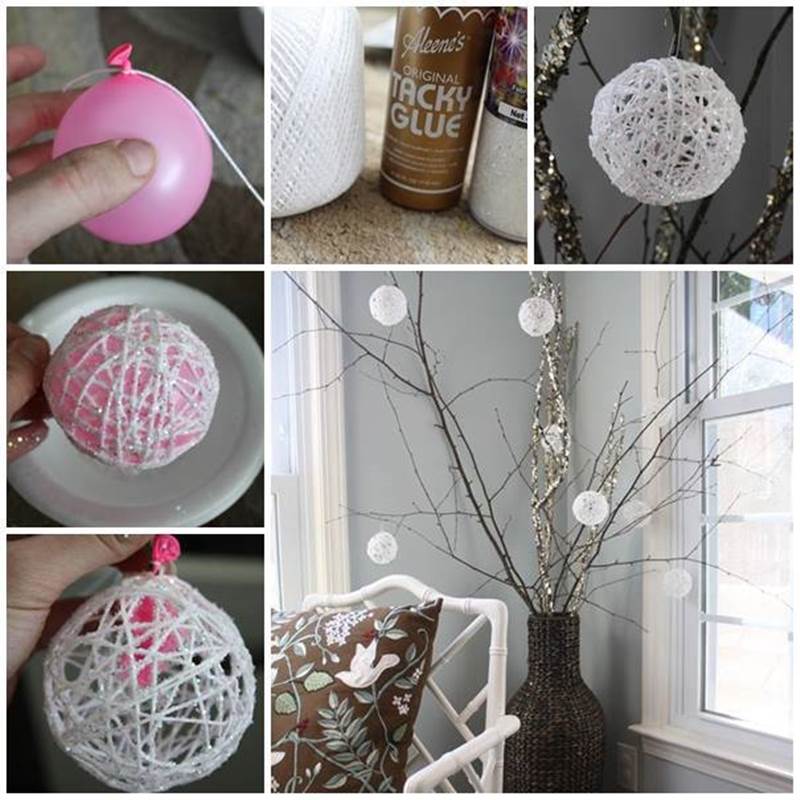 What a super cute idea to make snowballs without using snow! With creativity and imagination, you can make these glittery snowballs using balloons, glue and string. They will be a lovely addition to your Christmas decoration! They are very simple to make. Just inflate the balloons, wrap the string around the balloons and dip them into liquid glue. After the glue is completely dry, poke and remove the balloons from the string. I love the idea of adding glitters to the snowballs to make them shiny. They look fantastic on the trees with the lighting. Happy crafting!
Check out detailed instructions in the following link…
View Along The Way – Glittery Snowball Tutorial
Check out this video tutorial…
The following is a similar idea to make a snowman out of balloons and yarn.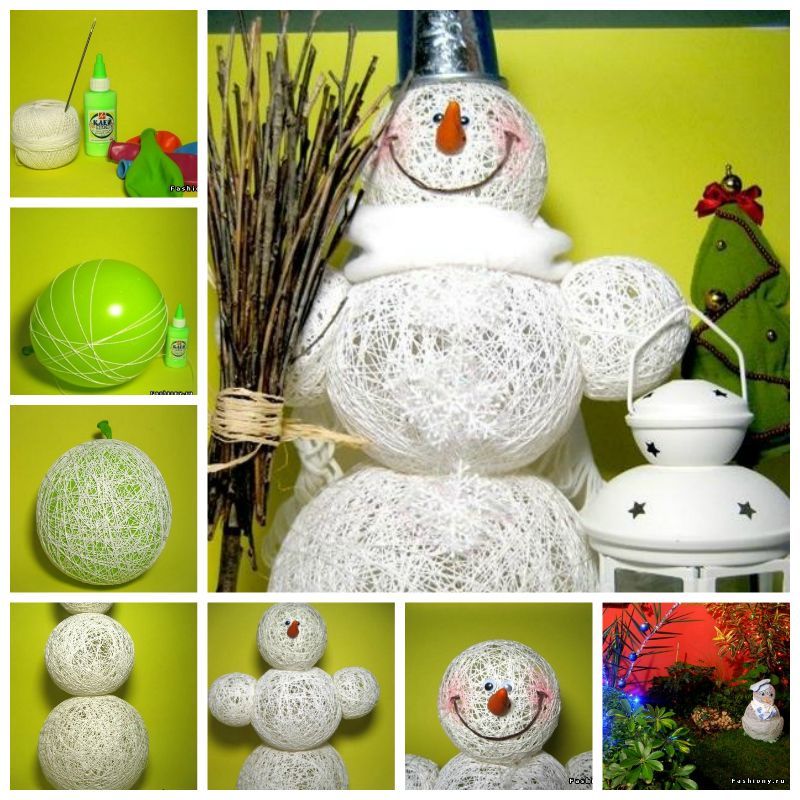 DIY Adorable Snowman Using Yarn and Balloons