Creative Ideas – DIY Easy And Pretty Christmas Wreath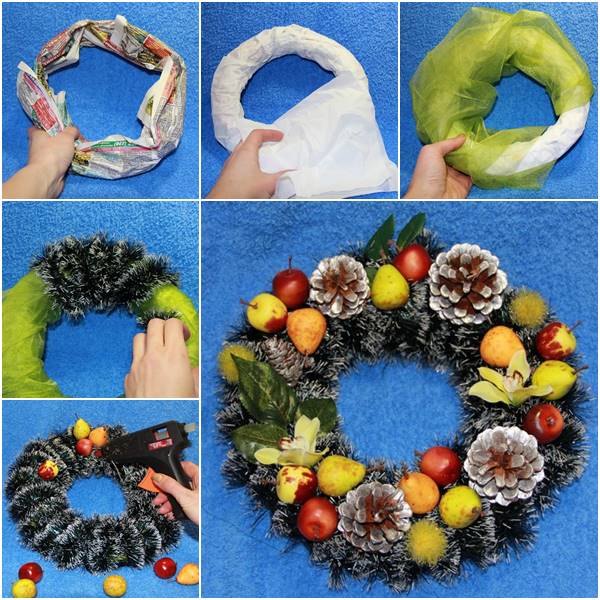 As the holiday is coming up, are you looking for easy , fun, and inexpensive ways to make holiday decors for you home? Here is a great craft project to make an easy and pretty Christmas wreath. With a few simple steps and basic materials such as old newspaper, you can make this beautiful Christmas wreath to decorate your doors, windows or walls this holiday season. Happy crafting!
What you need:
Old newspaper;
White crepe paper;
Green tulle;
Green tinsel;
Hot glue gun;
Scissors;
Ornaments: decorative fruits, artificial flowers and leaves, pine cones, etc.

How to do:
Take some old newspaper, roll it and twist it to form the base of a wreath.
Wrap the wreath with white crepe paper until the entire wreath is covered.
Wrap the wreath with green tulle until the entire wreath is covered.
Wrap green tinsel around the wreath until the entire wreath is covered. Secure it with glue.
Glue all kinds of ornament to the wreath.
When the glue is completely dry, this beautiful Christmas wreath is ready to be hung on the door. Enjoy!
Find out more details about this project here (translated version).
You may also like this beautiful Christmas wreath that is made from toilet paper rolls.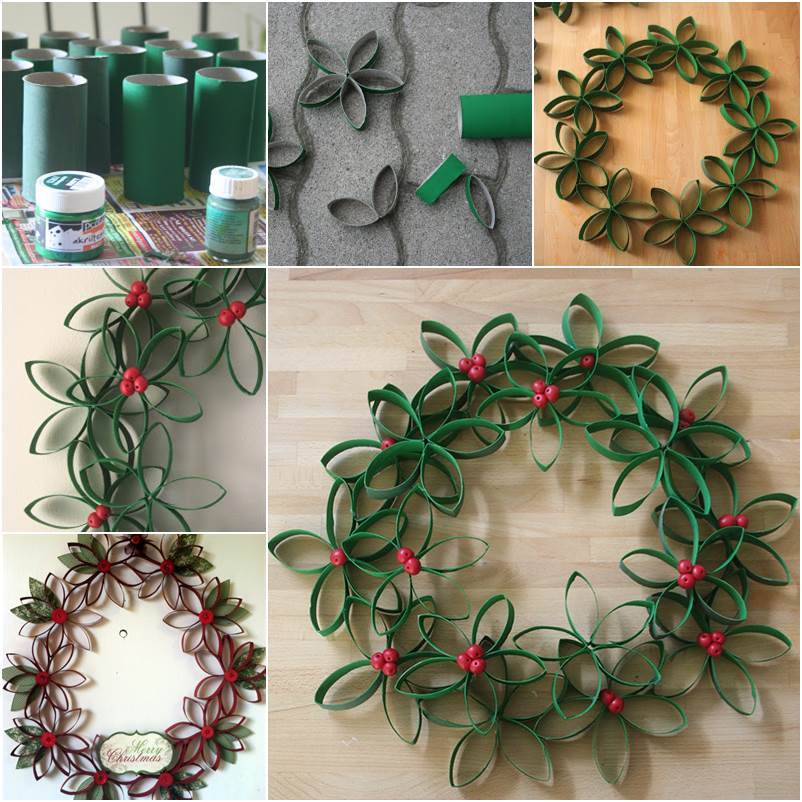 DIY Beautiful Paper Roll Christmas Wreath
You can also make an edible wreath!