Creative Ideas – DIY Easy Nail Art using Temporary Tattoos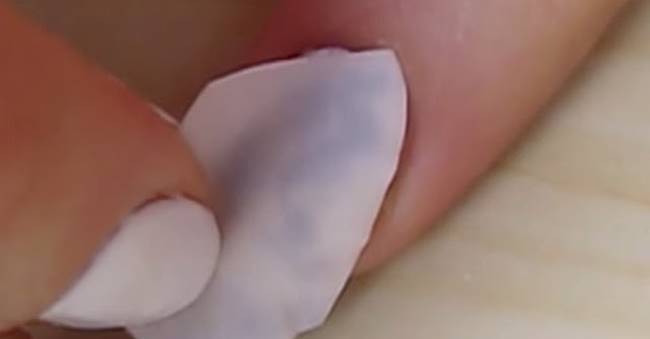 Nail art is such a wonderful way to highlight the fashion style. I go to nail salon once in a while to do manicure, but most of the time I do my own nail painting because I enjoy the process of doing it myself and I can choose my favorite colors and designs. That's why I am always on the look out for easy and wonderful nail art tutorials and try them myself. When I stumbled upon this great tutorial, I knew I had to share it with you!
Do you like tattoos? Compared to real tattoos, temporary tattoos are more popular these days among people of all ages because they are easy to apply and less risky. You might have already used temporary tattoos on your arms, legs, back ect. But have you ever tried using temporary tattoos on your nails? That's interesting! It turns out pretty easy and the effect is great. In the video below, cutepolish demonstrates how to make easy nail art using temporary tattoos. All you need to do is just apply the base coats, transfer the design of the tattoos and then apply the final coat. With this easy technique, you can make a variety of beautiful nail designs at a minimal cost. Check out the video below and learn the details. Enjoy!
(source: cutepolish)
How do you like this nail art? Are you going to give it a try? Please share this awesome nail art tip with your friends and family!