Creative Ideas – DIY Easy Folded Paper Christmas Tree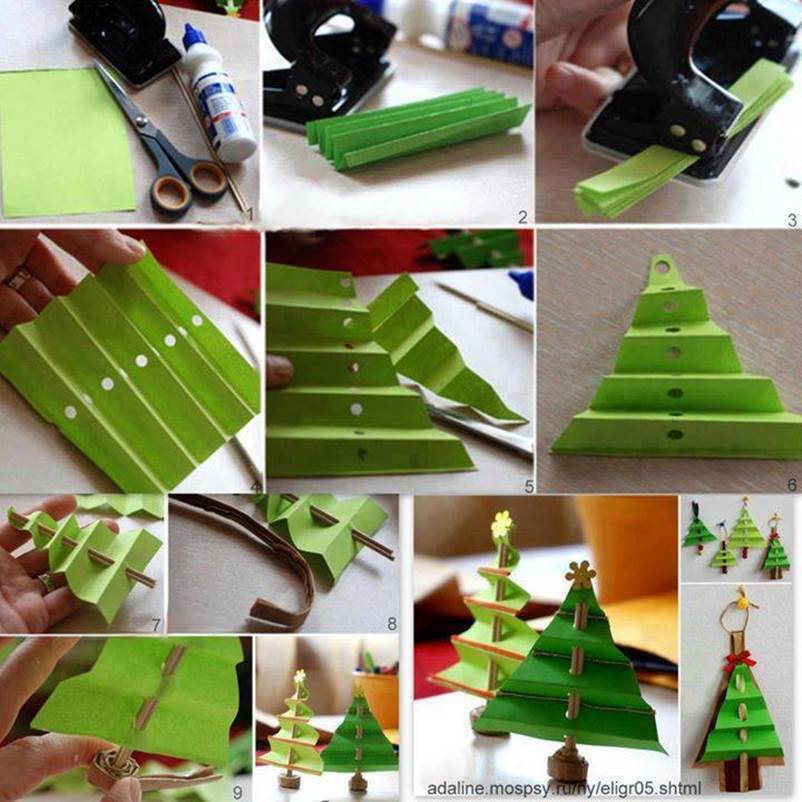 Decorating Christmas tree with your family is probably one of the most exciting things to do during the holiday season. Do you want to make the holidays even more special? In addition to putting up a real Christmas tree, there are many creative ways to make artificial Christmas trees to fill Christmas spirit in your home or office. Be sure to check our all the fantastic Christmas tree craft projects that were featured on our site HERE.
Here's another easy, fun and cute Christmas craft to do with the kids and make your very own paper Christmas tree ornaments for holiday decorations. Just fold the paper, punch holes, cut a triangular shape and place chopsticks through the holes to make the tree stand up. You can make the base by folding a strip of folded paper into a round shape. Finalize it with a star or a cute ribbon bow on the top of the tree. You can hang it on the wall or just place it on the table. Either way, it looks fantastic. So spend some quality time with your kids creating these cute min Christmas tree ornaments out of paper and you'll find out what an enjoyable activity it is!
You may also like this festive paper Christmas tree.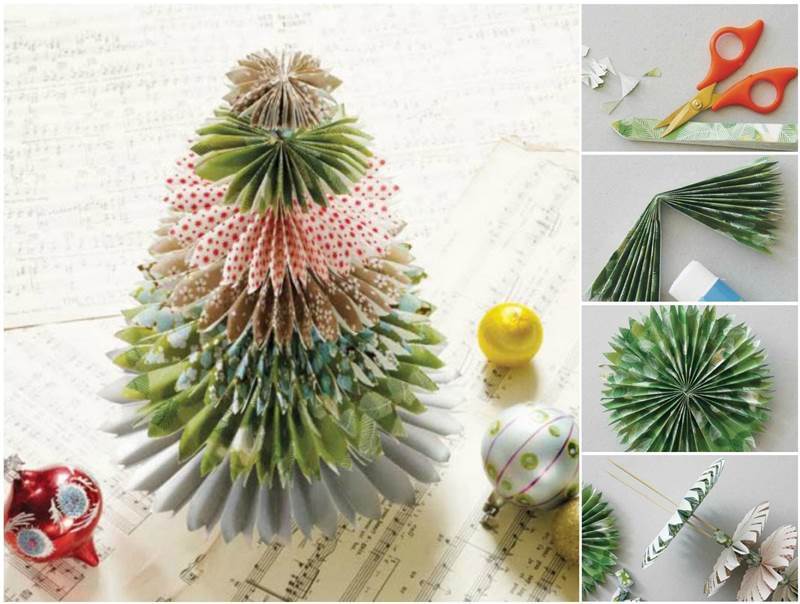 Click here for DIY Festive Paper Christmas Tree