Creative Ideas – DIY Dip Dyed Coffee Filter Flowers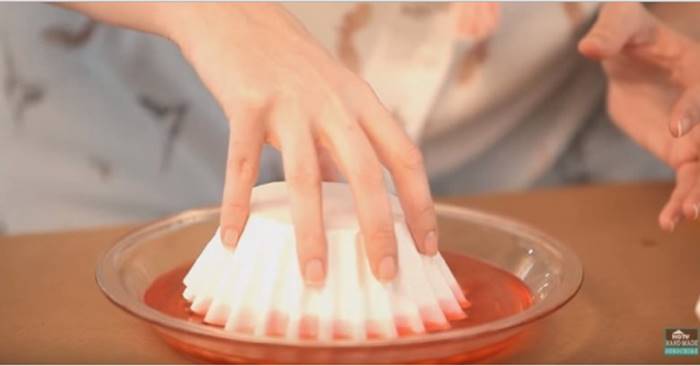 Paper flowers look just like natural flowers but last longer and will never wilt or droop. That's why they are very popular as decoration for home, parties, weddings and many other occasions. There are many creative ways to make easy and beautiful paper flowers. You can use any kind of paper, such as crepe paper, tissue paper, Origami paper and so on. In this tutorial, YouTube channel HGTV Handmade is going to show us how to make dip dyed coffee filter flowers.
Similarly, coffee filters have a lot of uses: clean your cast iron pans, dust your computer screen, even work as a muffin liner. Coffee filters are so delicate and absorbent that they are perfect for coloring with dyes. These pretty coffee filter flowers can be made into beautiful decorations for your home, parties and weddings, or ornaments on cards, gift boxes and other craft projects. They are fun and easy to make. Follow the video and learn how to turn ordinary coffee filters into fabulous decorations. Enjoy!
source: HGTV Handmade
Are you going to give this a try? Please share this fabulous DIY project with your friends and family!