Creative Ideas – DIY Cute Owl Decoration from Recycled Lids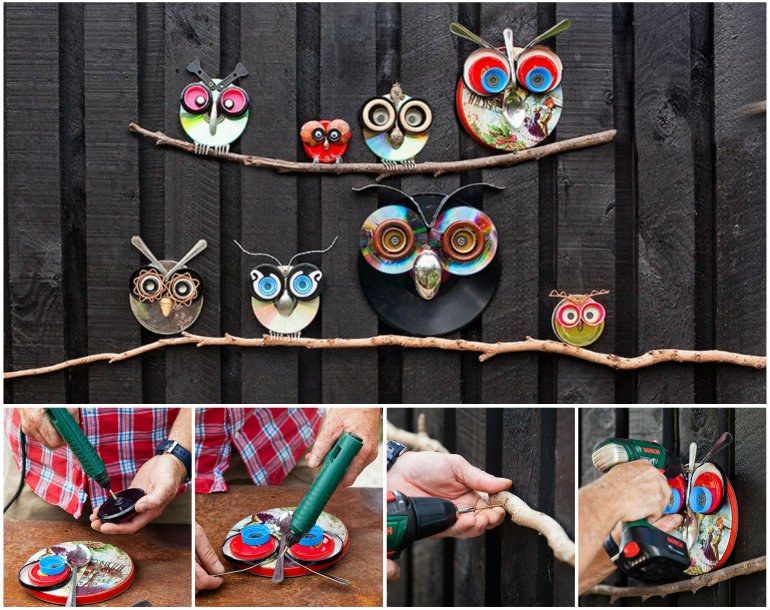 Owls are cute and sweet that they are always popular in all kinds of crafts projects. You might have seen them on crochet projects making hats, shoes, blankets, etc., cake decoration, used as decors in a baby's nursery, or toys. Be sure to check out all the great owl craft projects that were featured on our site HERE.
If you are looking to make cute owl decors for your home or garden, you don't have to spend extra money on some fancy ones. With creativity and time, you can make some cute ones even with recycled materials. It's always awesome to recycle the everyday items in your home, something that you are going to discard, and turn them into something useful. Here is a super cute idea to make lovely owl decorations from recycled materials such as plastic and metal lids. Adding the tree branches for the owls to sit on is another plus. These recycled lid owls are fun and easy to make. They would look fantastic on your garden fence or walls, and make a nice handmade gift for friends.
This projects models a simple way to reuse and recycle. If you are interested in this easy and inexpensive way to decorate your home and garden, please head over to Better Homes and Gardens for the step by step tutorial.
BHG – How to make recycled lid owls
Looking for other creative owl craft ideas, the followings are a few more for you. Enjoy!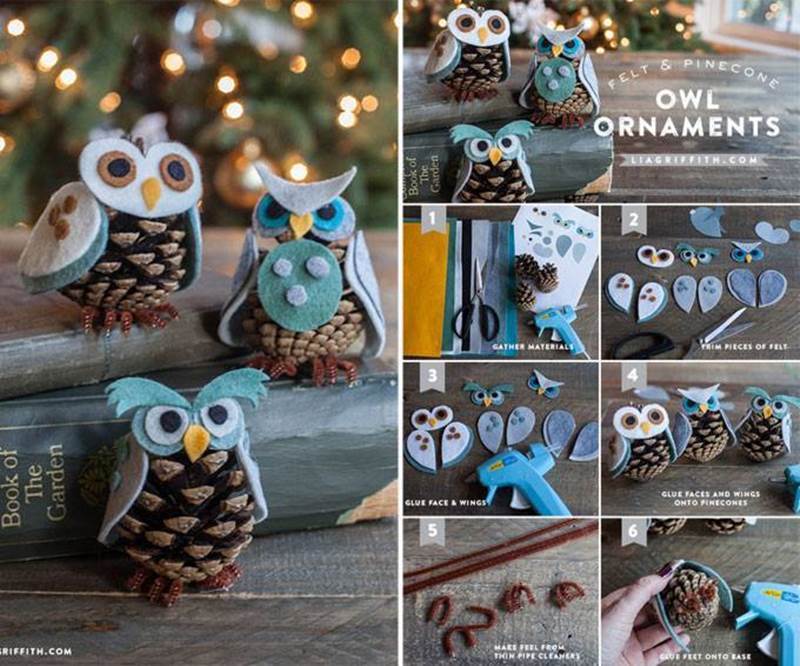 These felt and pinecone owl ornaments will be a wonderful addition to your holiday decorations.
Click here for DIY Felt and Pinecone Owl Ornaments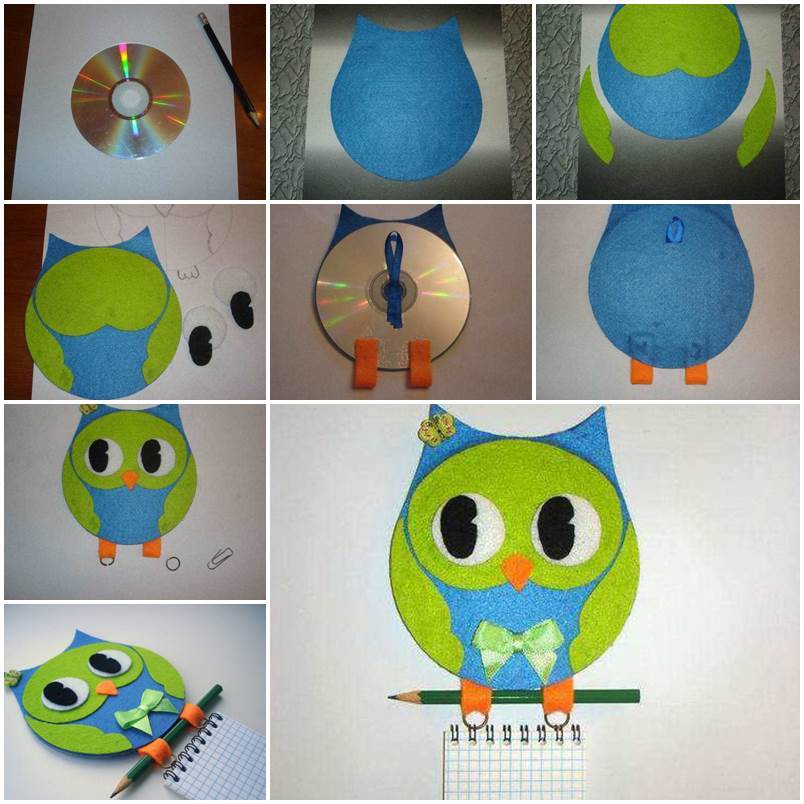 This adorable felt owl is a nice way to recycle your old CDs.
Click here for DIY Adorable Felted Owl from Old CDs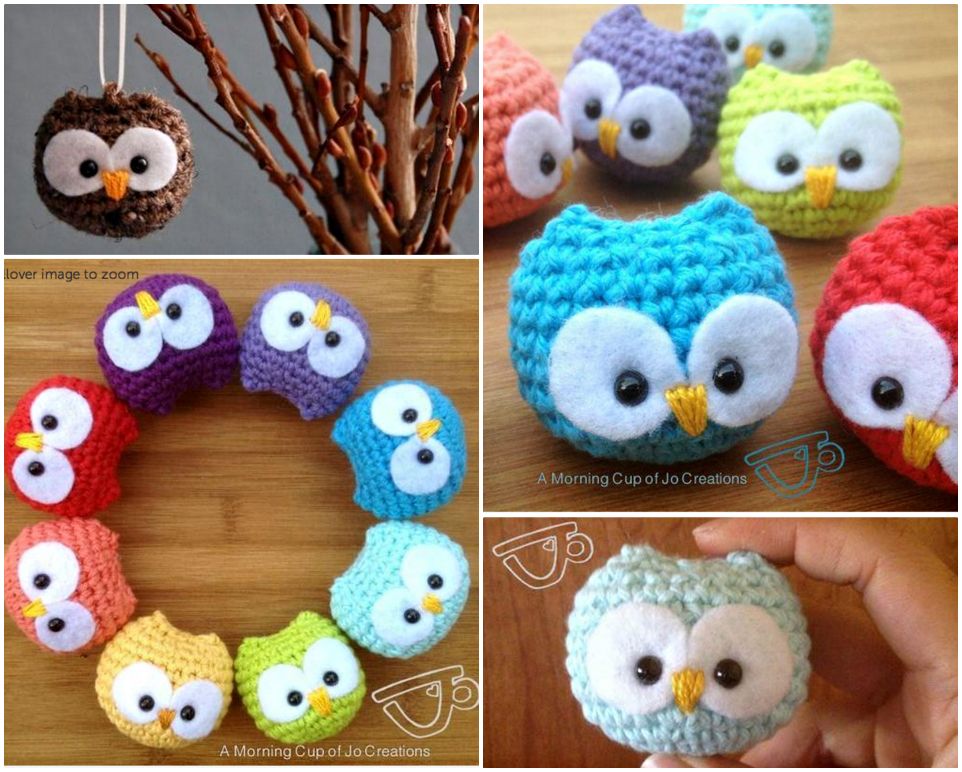 Love crocheting? These adorable crochet baby owls will make a lovely decoration for your home or parties, and a nice handmade gift for friends.
Click here for DIY Adorable Crochet Baby Owls