Creative Ideas – DIY Bonbon The Owl Crochet Container With Free Pattern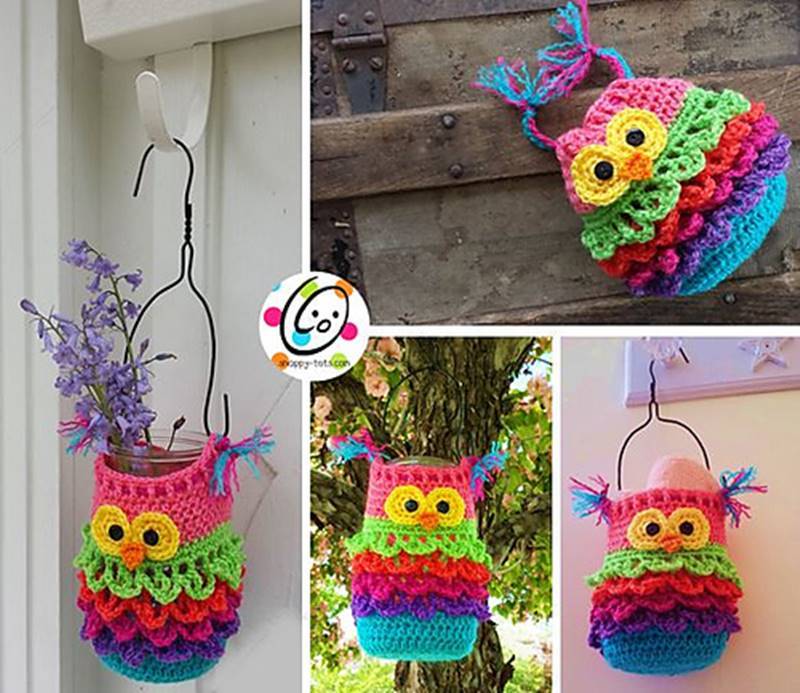 Owls are so cute and sweet that they are always popular in all kinds of craft projects. You might have seen them on crochet projects making baby hats, shoes, blankets, etc., cake decoration, used as decors in a baby's nursery, or toys. Be sure to check out all the great owl craft projects that were featured on our site HERE.
This bonbon the owl crochet container is so cute that you won't be able to wait to make one for yourself or send as gifts for friends. It is very versatile. For example, you can use it to hold a mason jar to make food storage or a lovely hanging planter in the garden. You can also use it as a little purse, a pencil holder, a toilet paper holder, a storage basket and so on. I am sure you can come up with more ideas how to use it. Get the FREE pattern from Ravelry in the following link…
How adorable are these crochet baby owls! They look so sweet and cheerful and are soft enough for the little hands.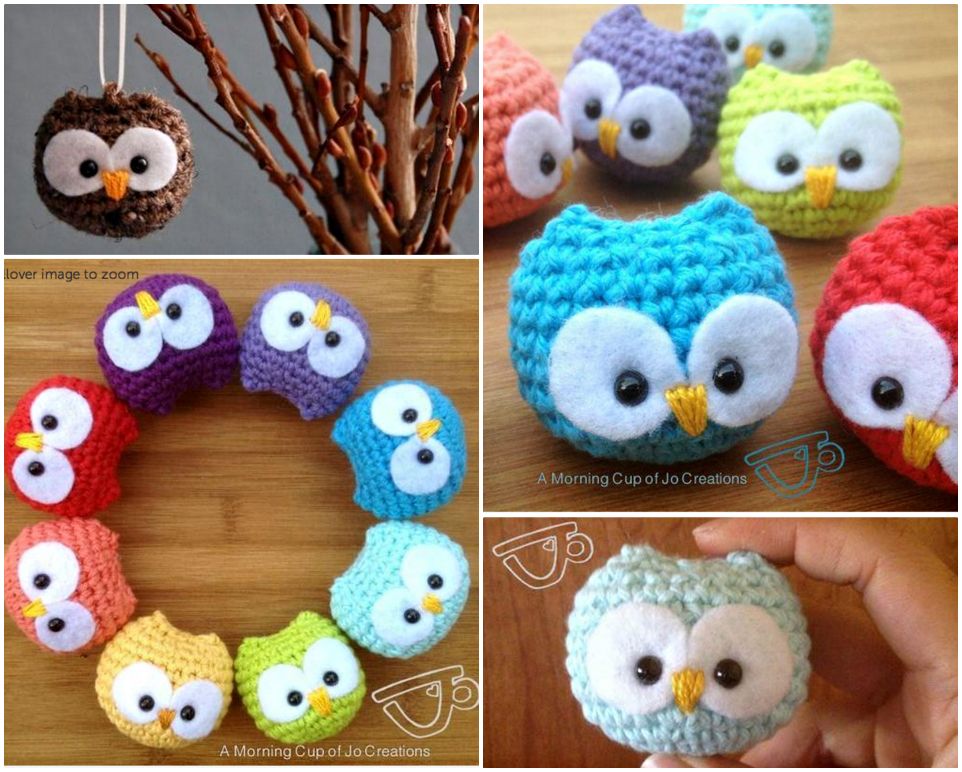 Click here for DIY Adorable Crochet Baby Owls
Next time you need a special gift for a baby shower or if you just want to give your little one something special, this pretty owl crochet baby blanket will be a good choice.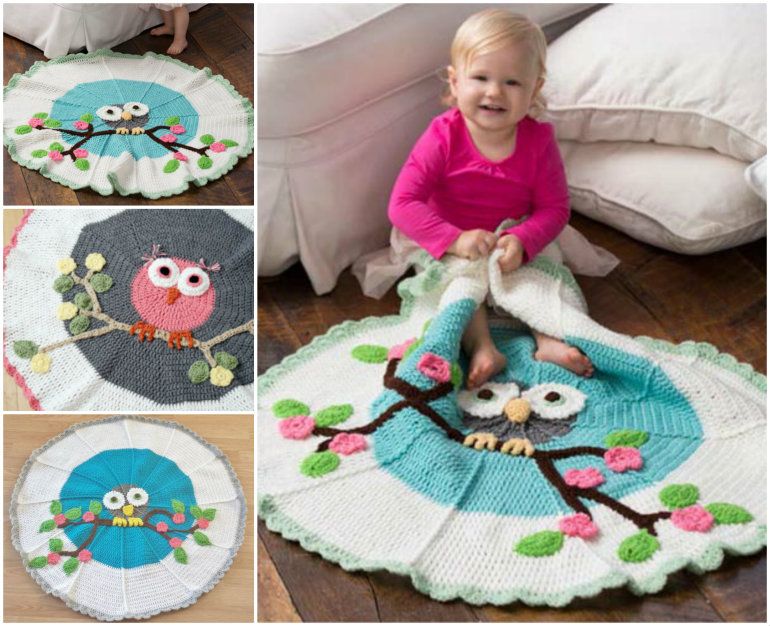 Click here for DIY Adorable Owl Crochet Baby Blanket
How adorable is this crochet owl hat! Not only does it keep your head warm and comfortable, but its cute drowsy face also makes you feel sleepy!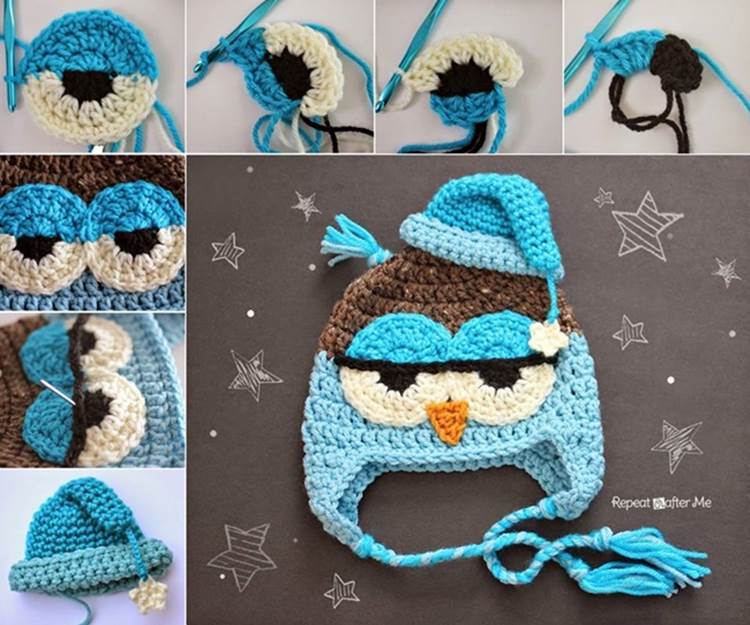 Click here for DIY Cute Crochet Owl Hat