Creative Ideas – DIY Beads And Ribbon Christmas Tree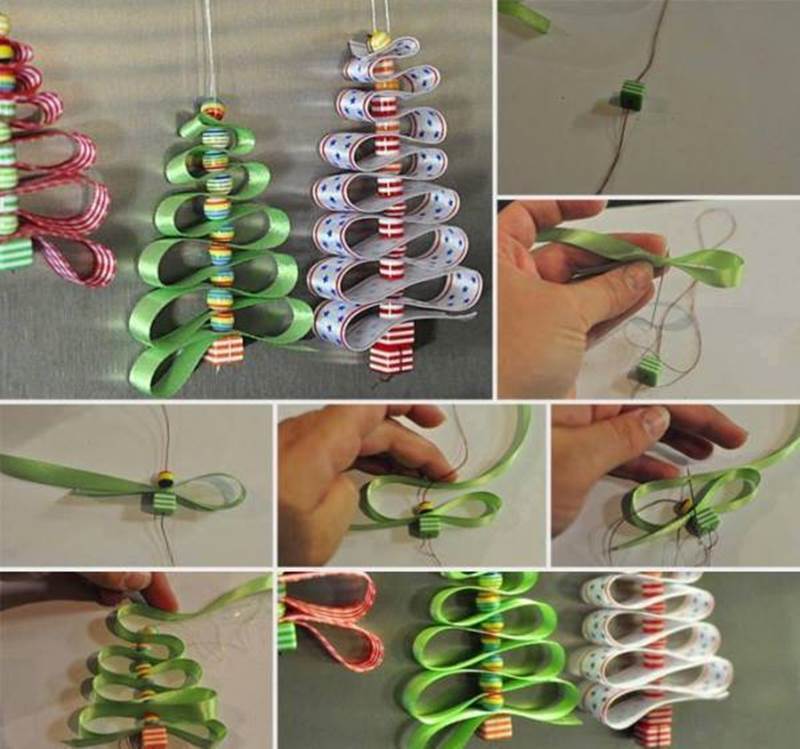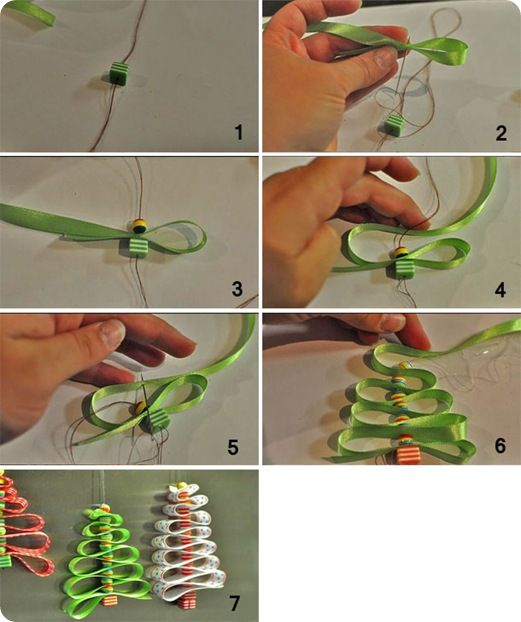 As the holiday is coming up, have you started to think about decoration ideas for your home? In addition to putting up a real Christmas tree, we can fill Christmas spirit in our home or office with some creative Christmas tree crafts. From table decors, centerpieces, greeting card, food decorating, to gift packing, there are so many creative ways for you to incorporate Christmas tree ideas into our daily life. Be sure to check out all the Christmas tree craft projects that are featured on our site via this LINK.
Here is another cute idea to make Christmas tree with beads and ribbon. It's very easy to make. It will be a nice and adorable ornament that you can hang on the wall or your Christmas tree this coming holiday season. Happy crafting!
Here are the things you will need:
Ribbon of various colors;
Beads with different colors and shapes;
Needle;
Plastic thread.
Directions:
Pass the needle and thread through a bead and tie a knot.
Fold the ribbon to make a loop. Pass the needle and thread through the loop.
Keep threading the beads and ribbon loops alternately until you have your desired size for the Christmas tree. Make sure the loops become smaller gradually from bottom to top.
Tie a knot at the bottom of the thread.
Use thread to hang the little beads and ribbon Christmas tree wherever you like. Enjoy!