Creative Ideas – DIY Adorable Sock Snowman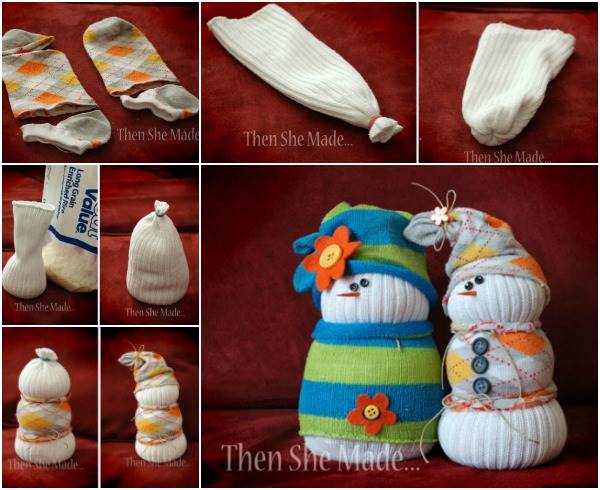 Making some sock dolls are so much fun, no matter what season it is. What is better than some adorable sock snowmen for your holiday decors or toys? I've found another simple, inexpensive project to make a cute sock snowman. It's so soft and comfortable for the little hands, a perfect gift for your little ones! It's very easy to make and you can work with your older kids on it and enjoy the time doing some interesting crafts together. You can use old socks or socks that are missing the other half, which is a nice way of recycling. Happy crafting!
Check out the step by step tutorial via the following link…
The followings are two more sock snowman projects. Enjoy!