40+ Brilliant DIY Storage and Organization Hacks for Small Bathrooms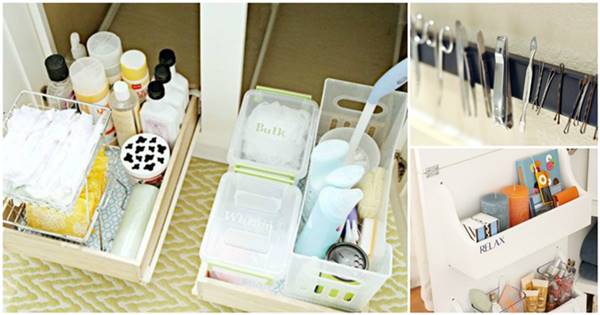 Greetings from www.icreativeideas.com! Today we are going to bring you some brilliant storage solutions for bathrooms. Bathroom is one of the most important places in our home where we get to relax, so it's also important to organize and tidy up our bathroom. But it is not an easy task especially when we have limited room space and with so many stuffs and clusters like hair tools, towels and makeup. Whether you have a small or big bathroom, you'll always need some extra space for storage. Here we have rounded up more than 40 brilliant DIY storage and organization hacks to help you save space and have a neat and organized bathroom. Most of these DIY hacks are easy and budget-friendly. From adding storage shelves, maximizing the space under the sink to space-saving ways to store accessories, these storage and organization hacks will help you keep your bathroom neat and cluster free. Hopefully you will get inspired and put some of these ideas into practice. Enjoy!
1. How to maximize space in your bathroom cabinet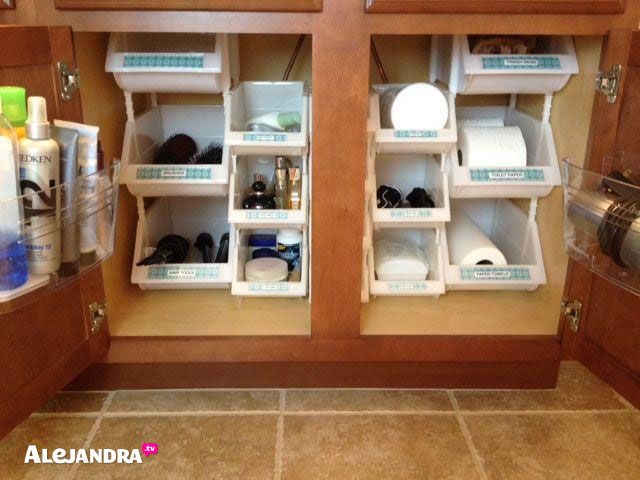 Tutorial via Alejandra.tv
2. DIY bathroom mirror storage case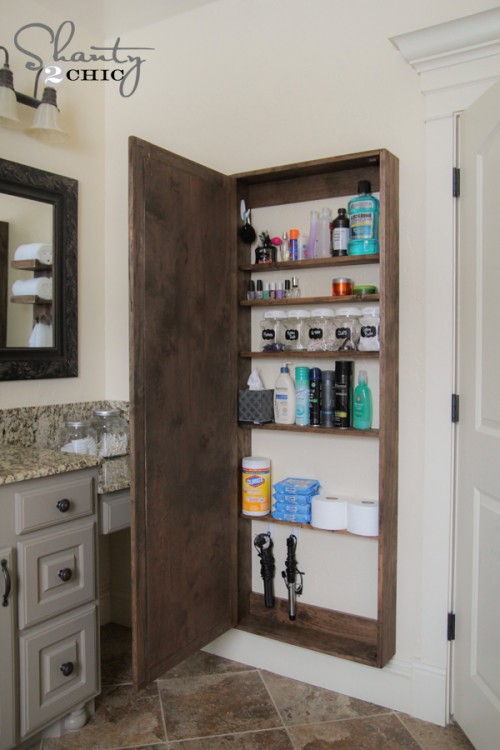 Tutorial via Shanty 2 Chic
3. DIY hair tool storage cabinet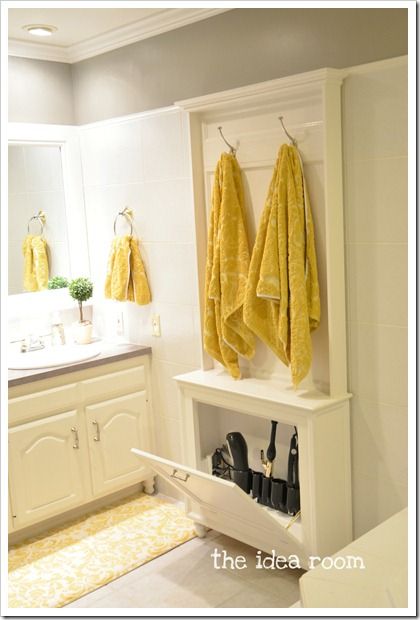 Tutorial via The Idea Room
4. Make full use of the space under the bathroom sink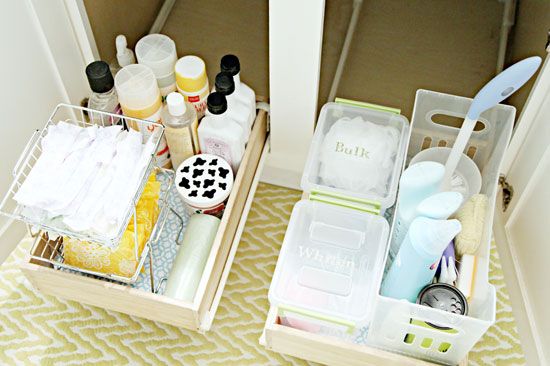 Tutorial via IHeart Organizing
5. DIY rustic bathroom shelves to take advantage of the vertical space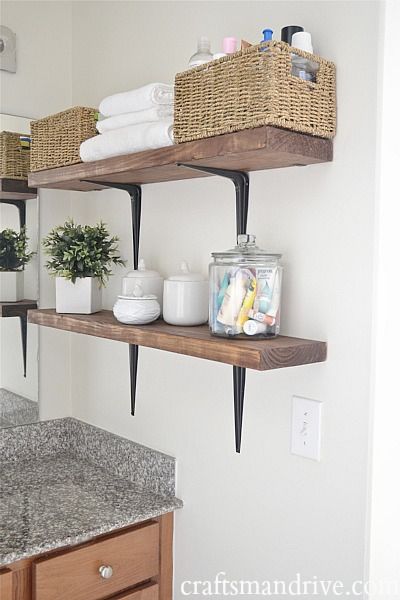 Tutorial via Craftsman Drive
6. Add an extra shower rod in the back to hang poufs, kids toys etc.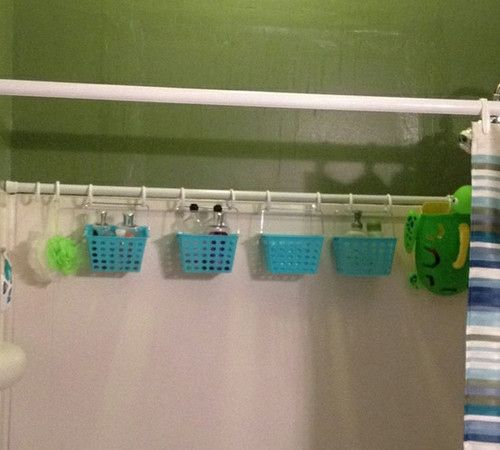 Tutorial via Reddit
7. Install floating shelves to use the space above the toilet
Tutorial via Oh Everything Handmade
8. Dollar store bathroom organizing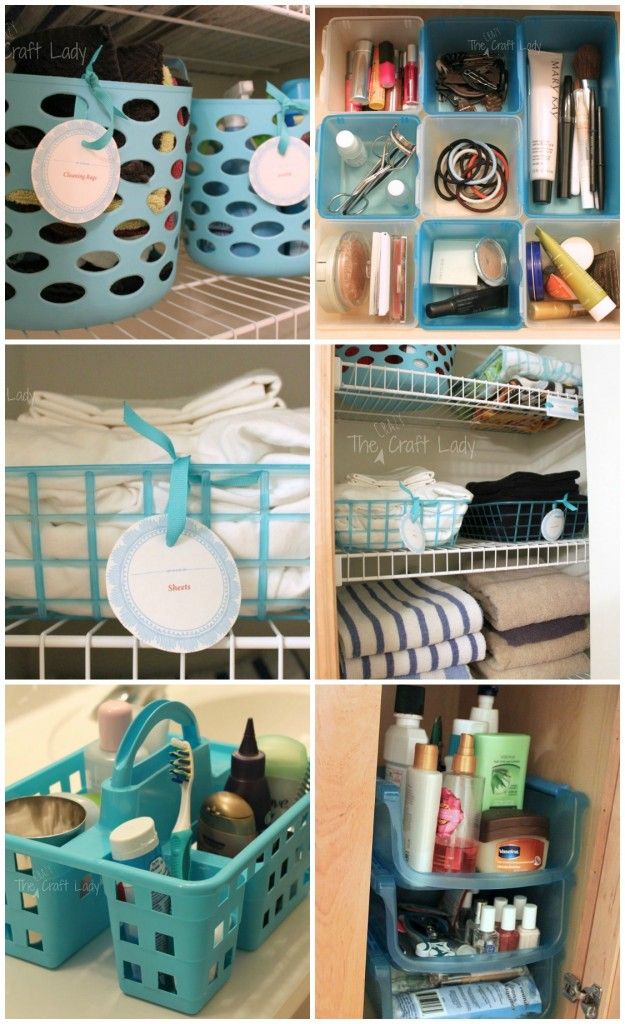 Tutorial via The Crazy Craft Lady
9. DIY magnetic bathroom rack to store the tiny metal accessories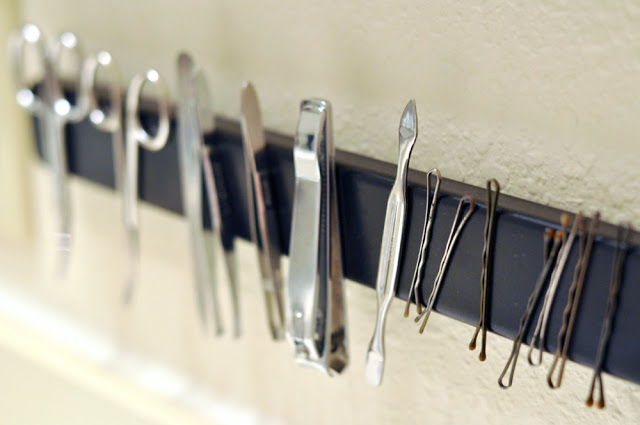 Tutorial via Darkroom & Dearly
10. Install bathroom storage shelves to store loose items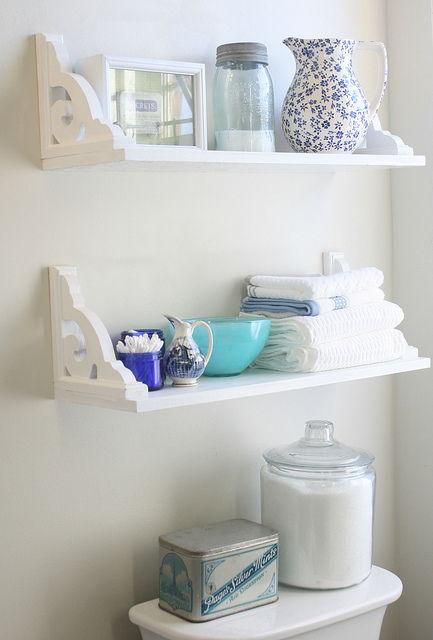 Tutorial via First Home Dreams
11. Use a PVC pipe connector to store your hair dryer and flat iron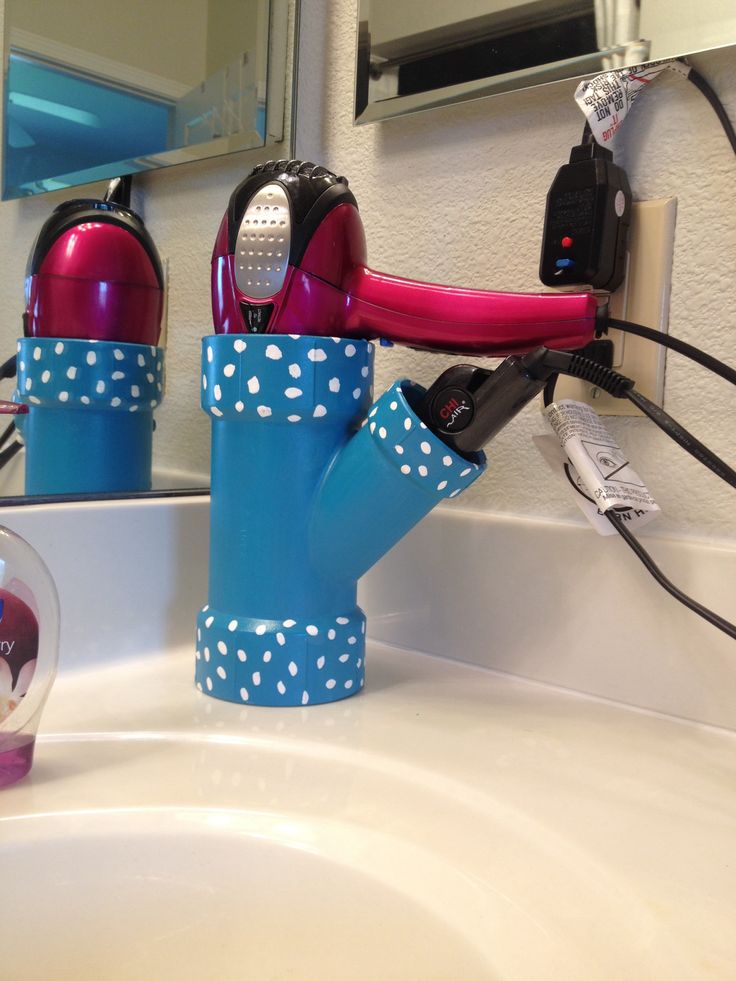 Tutorial via Pinterest
12. DIY file box bathroom appliance storage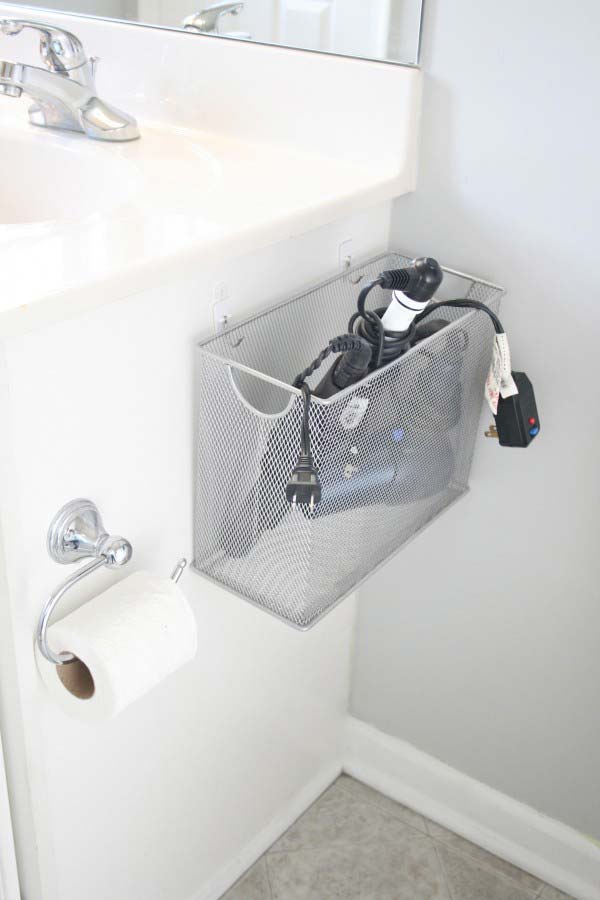 Tutorial via Dream Green DIY
13. Install towel bars over the toilet to hang baskets for extra storage space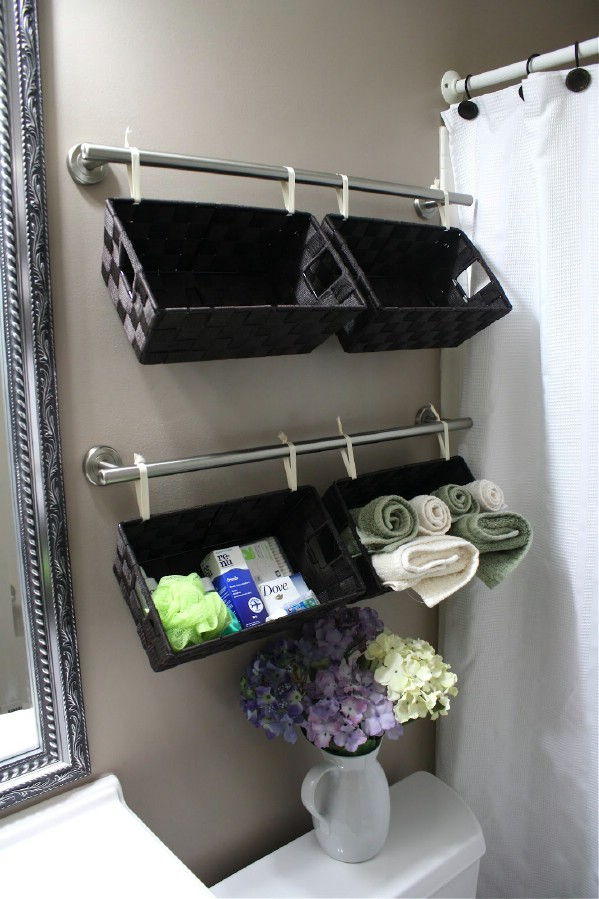 Tutorial via Simply DIY 2
14. Make a hanging bathroom shelf over the toilet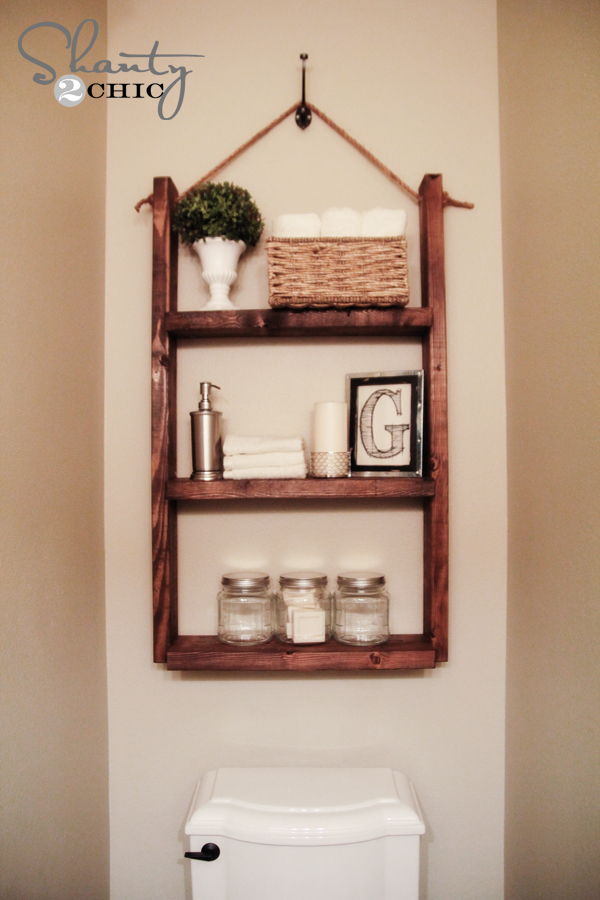 Tutorial via Shanty 2 Chic
15. Use shower caddies as shelfing to organize awkward sink spaces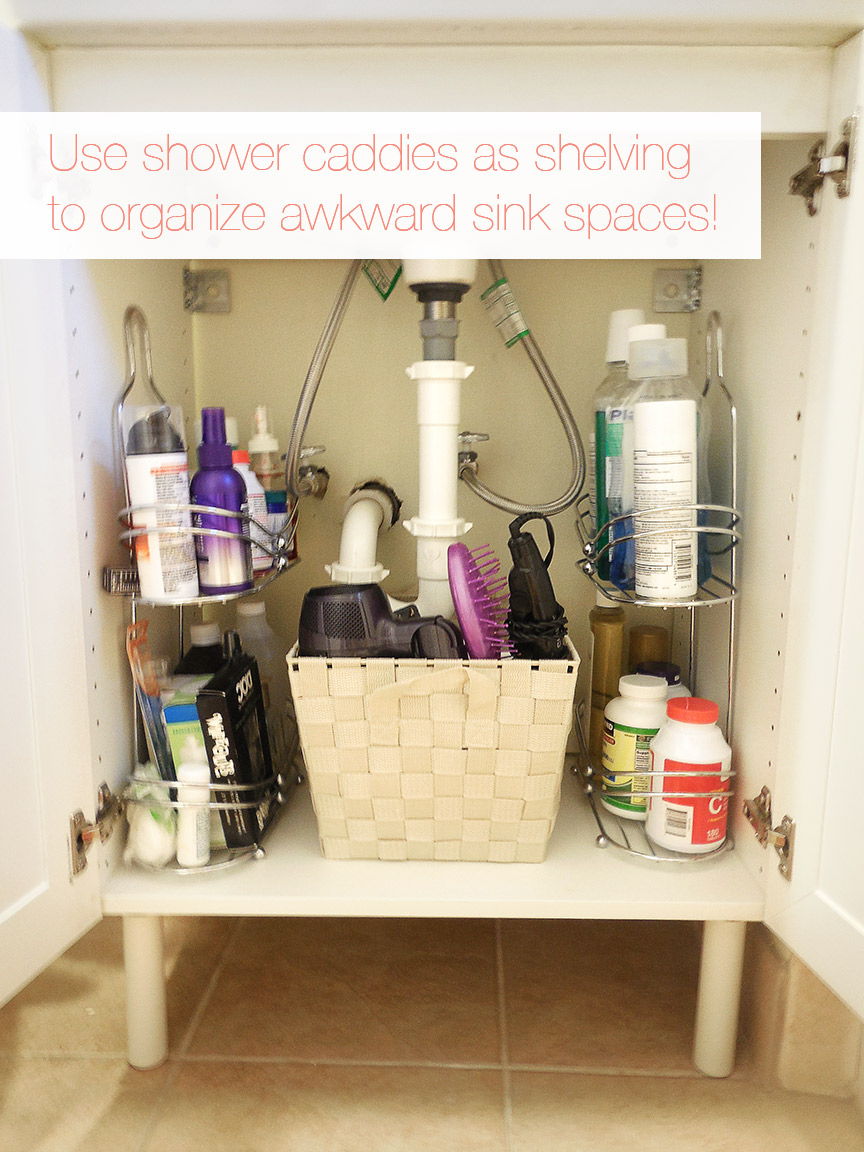 Tutorial via Pretty Organized
16. Instead of folding your bath towels, try rolling them to save storage space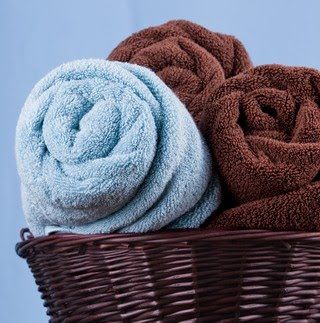 Tutorial via Always Organizing
17. Add hooks on a shower rod to hang bath supplies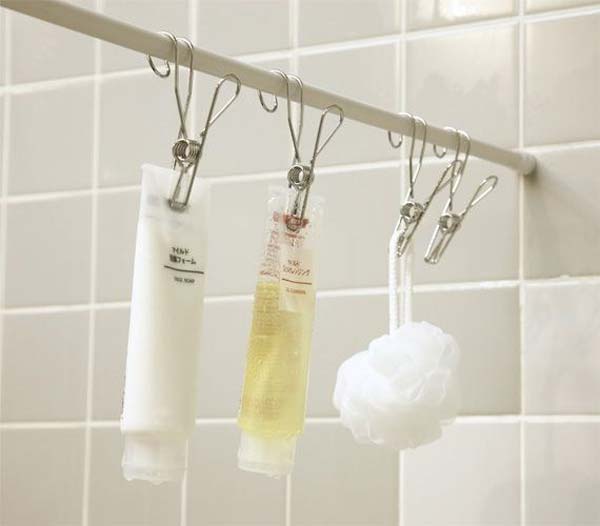 Tutorial via Muji
18. DIY bathroom storage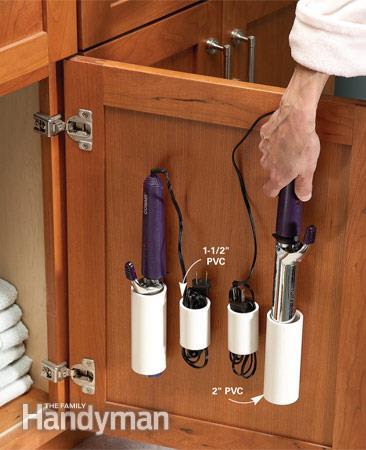 Tutorial via The Family Handyman
19. DIY pocket organizer under the sink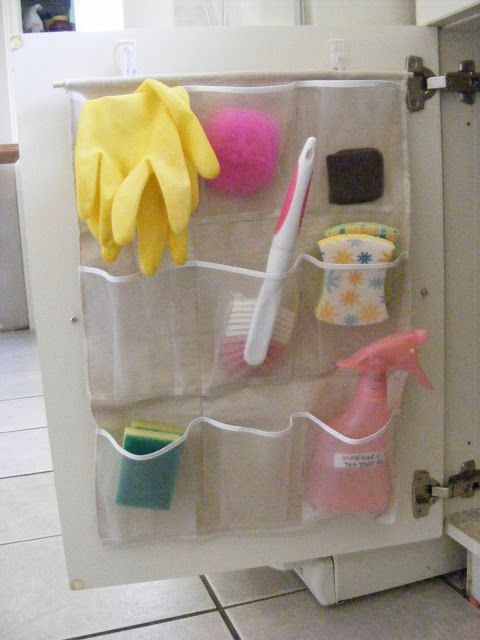 Tutorial via The Complete Guide to Imperfect Homemaking
20. Turn spice racks into bathroom storage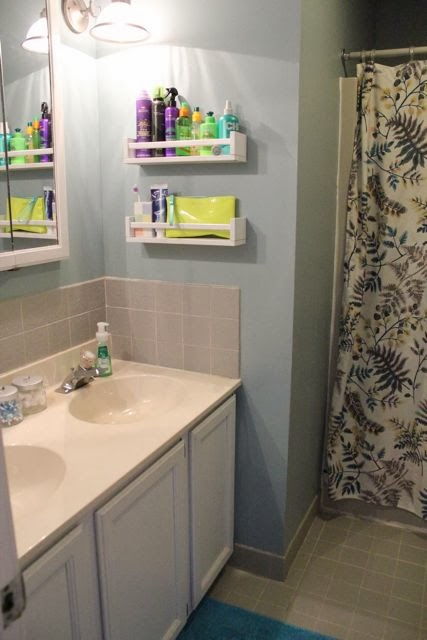 Tutorial via Our Life in a Click
21. Store linens in the cabinets under the sink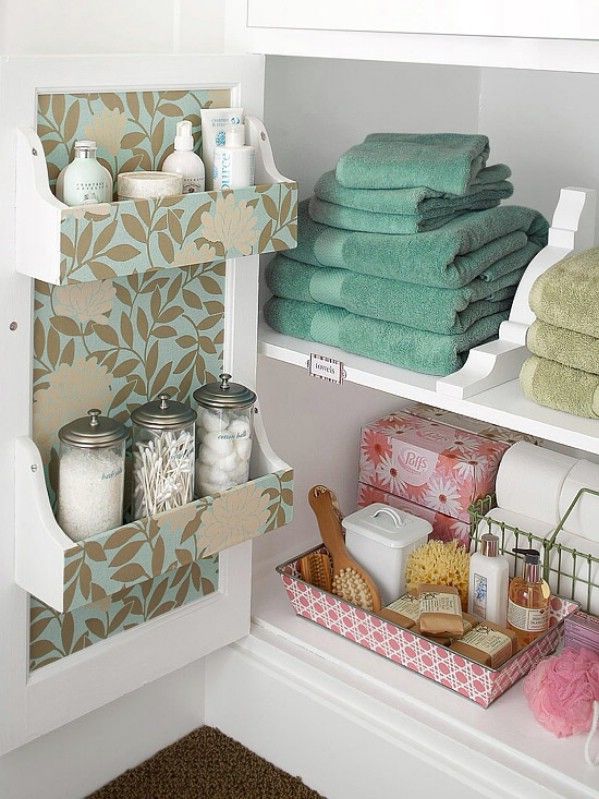 Tutorial via Better Homes and Gardens
22. Use coat hooks instead of a towel rod to hang more towels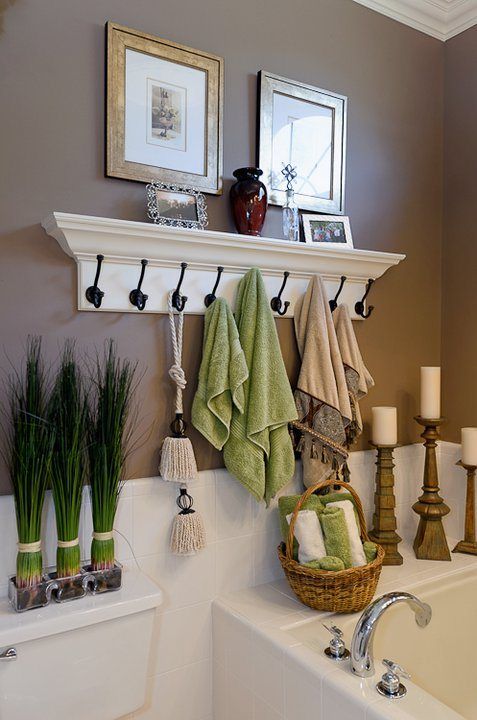 Tutorial via Following Friends
23. Attach a half table over the toilet paper holder for extra storage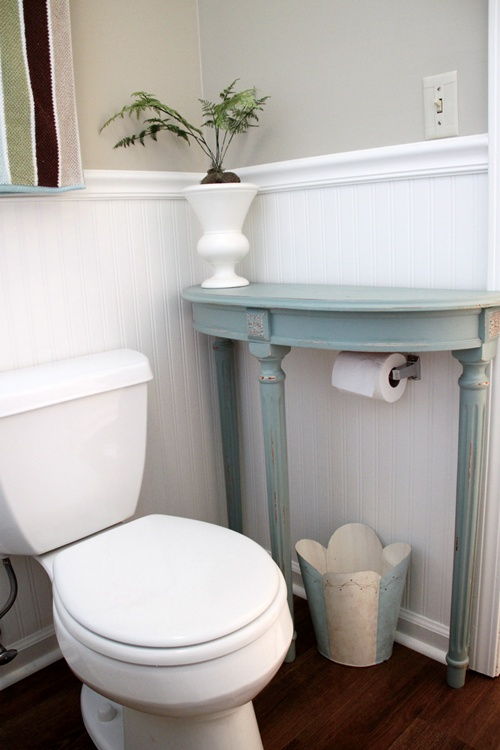 Tutorial via Southern Hospitality
24. DIY bathroom towel storage in under 5 minutes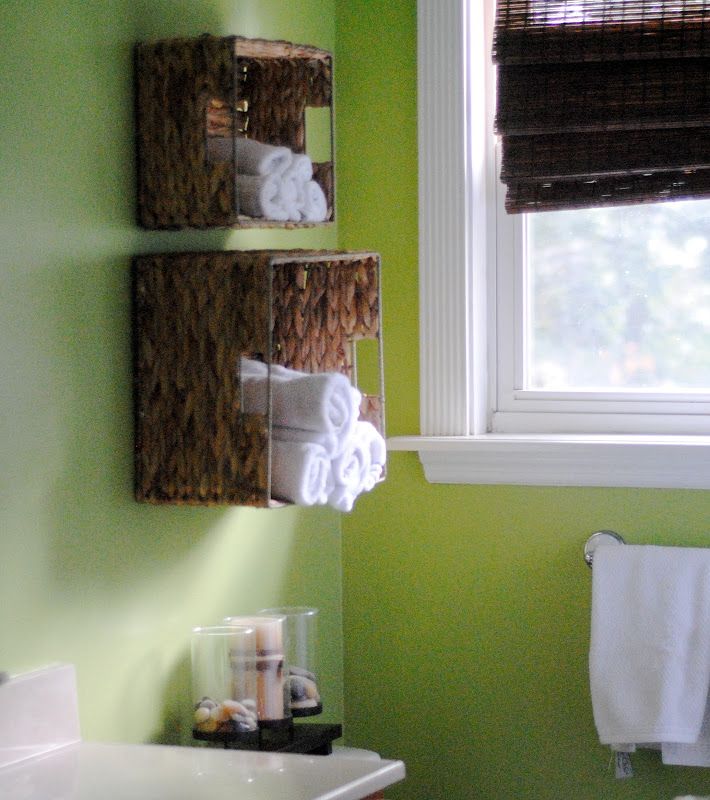 Tutorial via Making Lemonade
25. DIy ball jar storage in the bathroom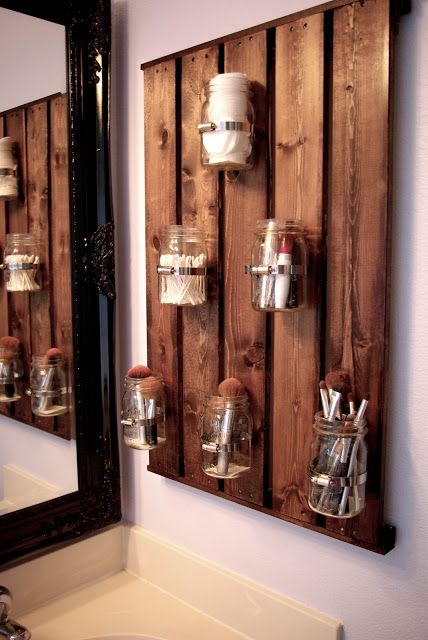 Tutorial via Skinny Meg
26. Install multiple towel bars behind the bathroom door to hang towels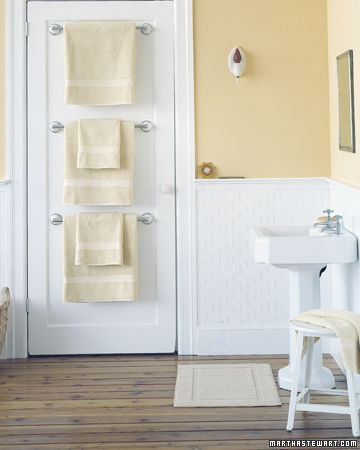 Tutorial via Martha Stewart
27. Make a magnet makeup board to keep your makeup organized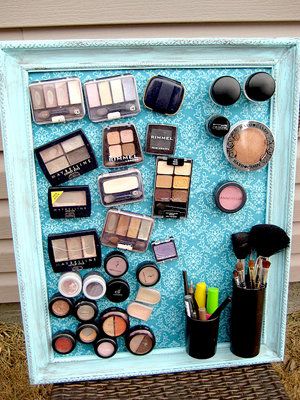 Tutorial via allie grace
28. DIY mason jar organizer for bathroom storage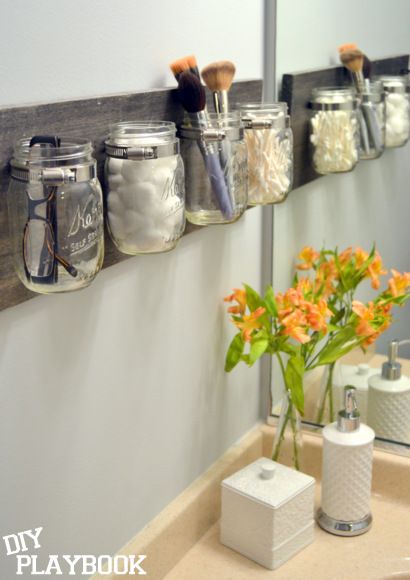 Tutorial via The DIY Playbook
29. Hanging basket bathroom storage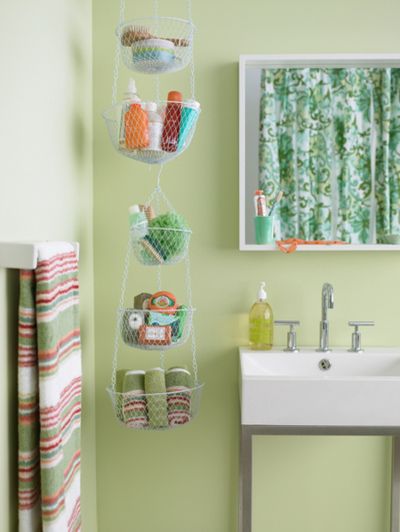 Tutorial via Shak in Style
30. Organize overflowing bathroom beauty products with crown molding shelves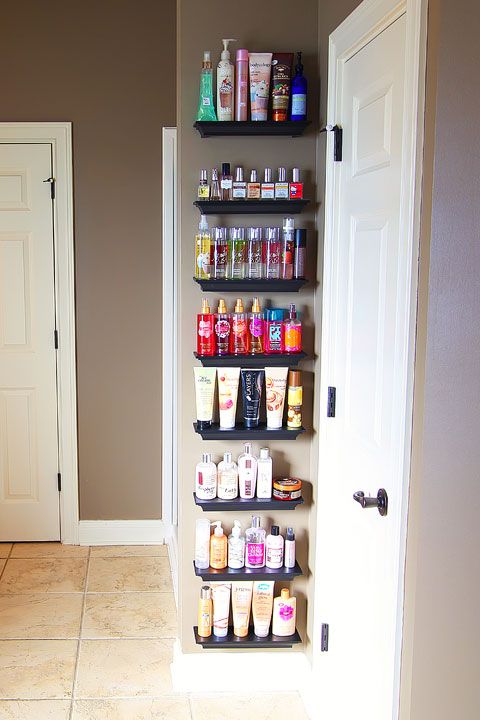 Tutorial via Kevin and Amanda
31. Print bathroom container labels to organize cotton balls and other essentials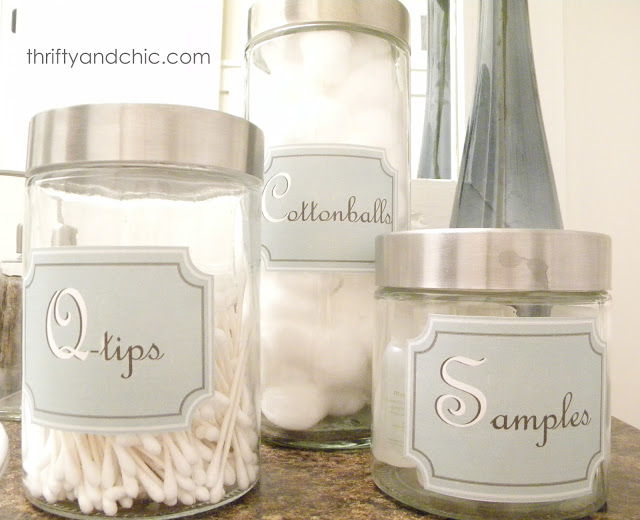 Tutorial via Thrifty and Chic
32. Attach caddies to the back of a cabinet door to add storage space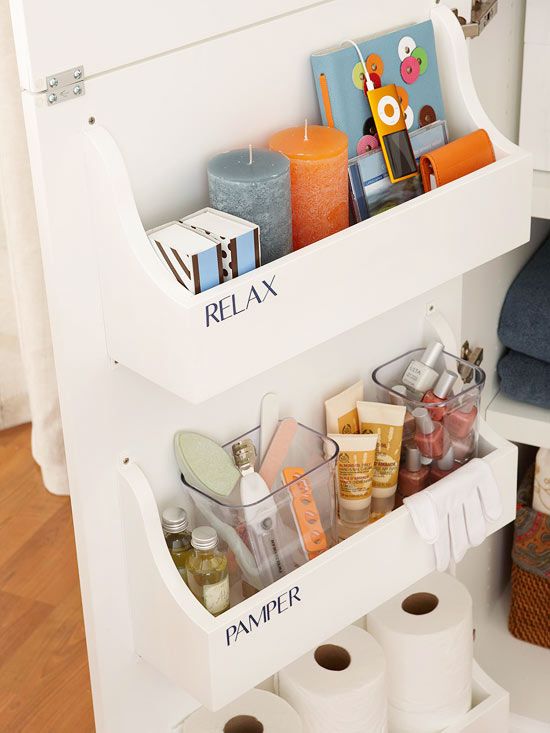 Tutorial via Better Homes and Gardens
33. Create storage space by hanging a series of baskets from the ceiling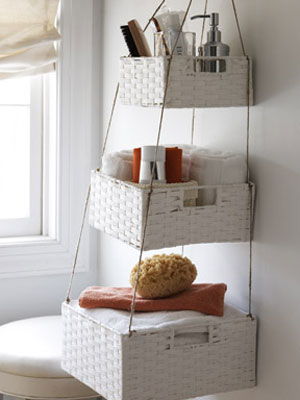 Tutorial via Woman's Day
34. Organize bathroom closet with canvas organizers and felt labels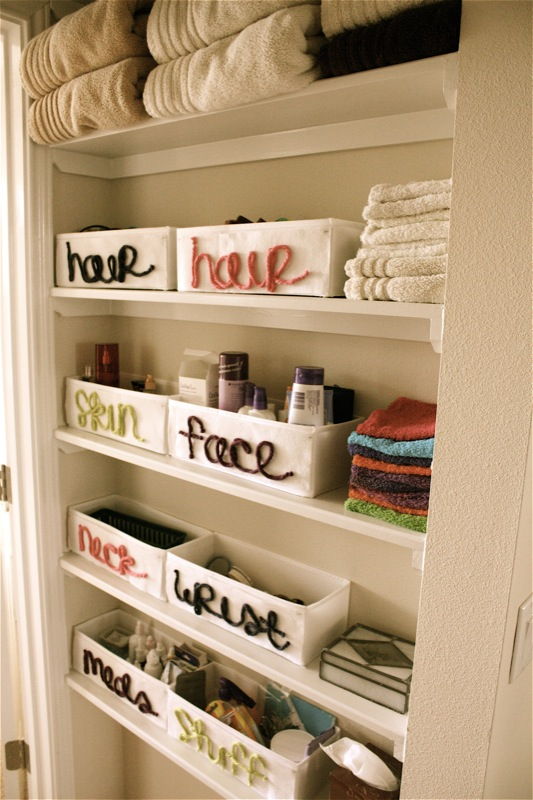 Tutorial via Kristen Mcashan
35. DIY hanging basket bathroom storage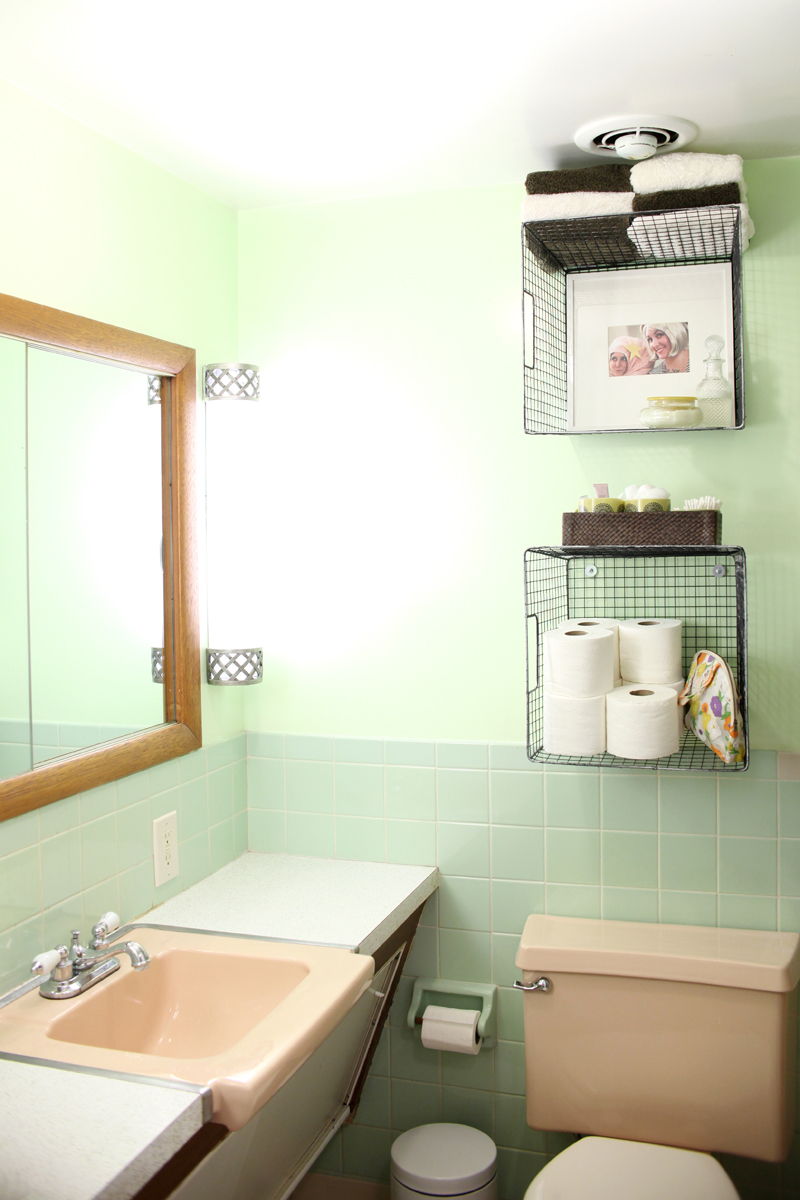 Tutorial via A Beautiful Mess
36. Put a toiletry shelf over the bathroo door for extra storage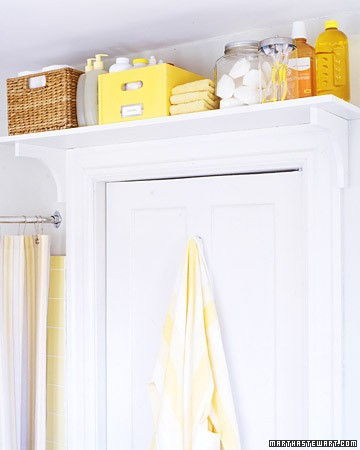 Tutorial via Martha Stewart
37. Getting organized under the bathroom sink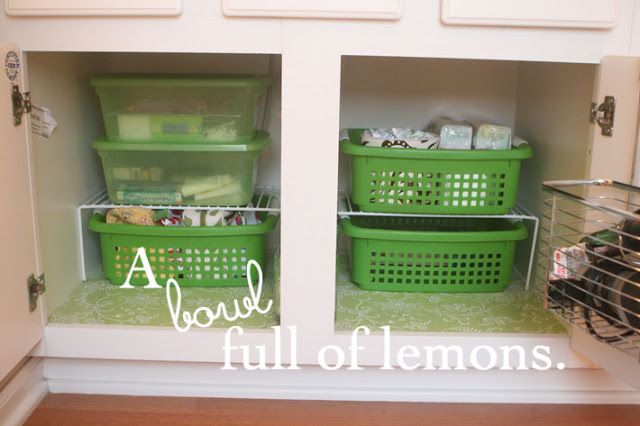 Tutorial via A Bowl Full of Lemons
38. DIY bathroom magazine rack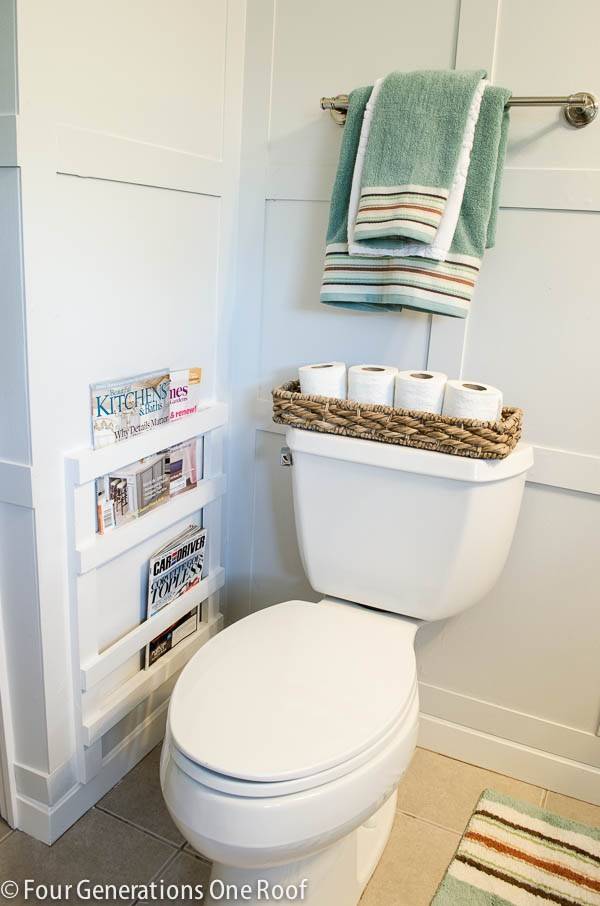 Tutorial via Four Generations One Roof
39. Medicine cabinet organization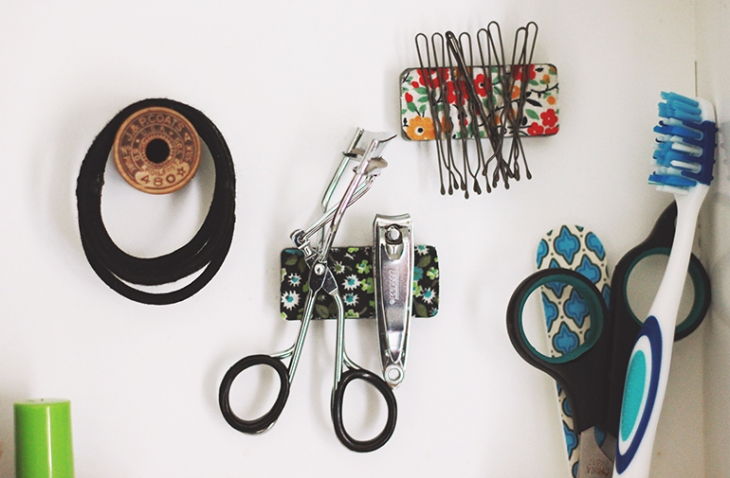 Tutorial via The Merry Thought
40. Transform bare bathroom walls with fast and easy crate shelving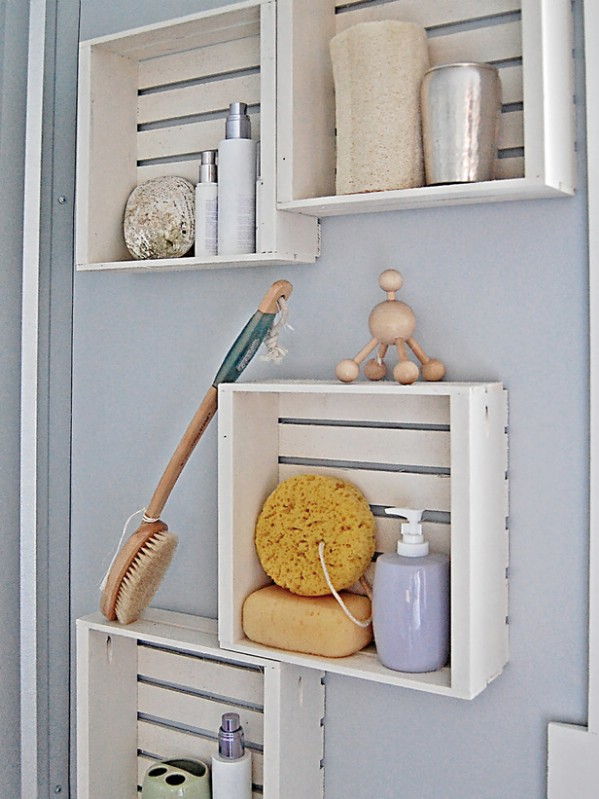 Tutorial via hgtv
41. DIY Bathroom Door Shelf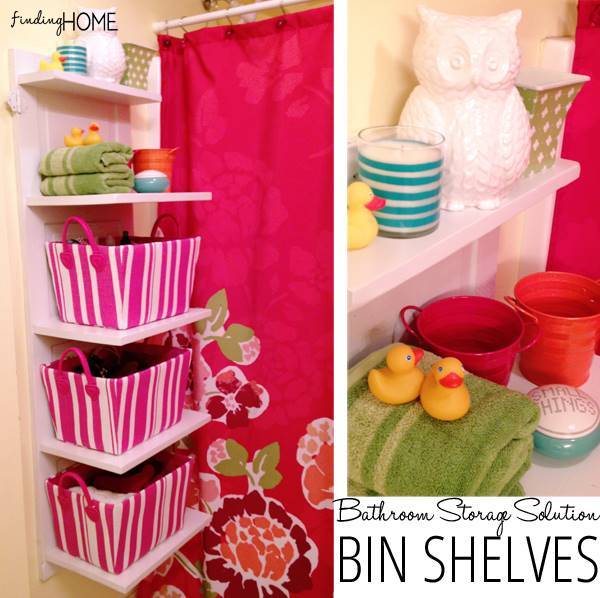 Tutorial via Finding Home Farms
42. Installing a curtain rod across the cabinet to free up space under the sink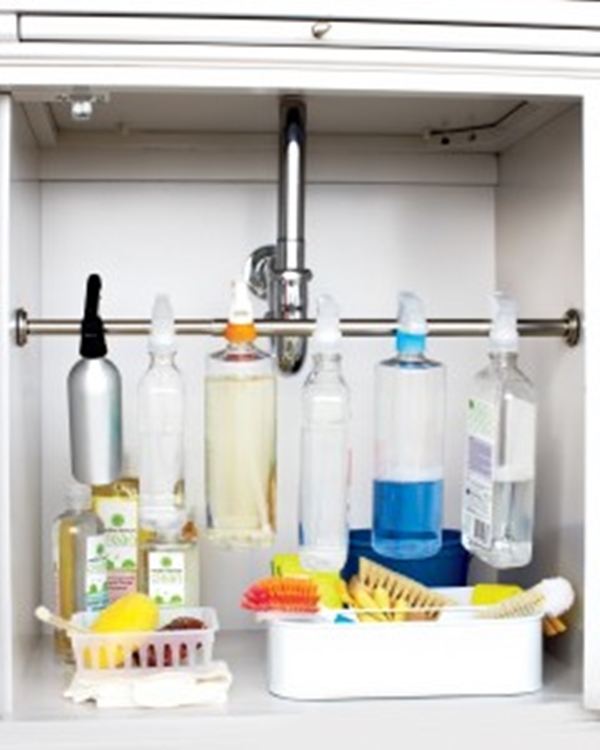 Tutorial via Martha Stewart
If you have other bathroom organization ideas, please share them with us in the comment below. Thank you!