30+ Brilliant Mom Hacks That Will Make Your Life Easier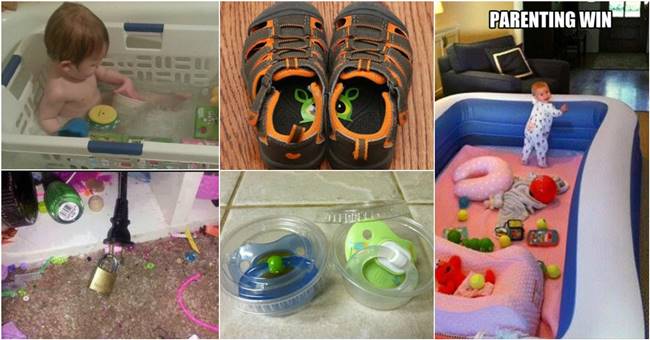 Being a mom is not easy. Being a mom with small kids can be even harder. We always want to keep our kids safe, clean and organized, but sometimes we may feel tired, frustrated and helpless in handling all kinds of situations. That's why we need some tips and tricks for just about everything we need to do for our kids. Here we have rounded up more than 30 brilliant mom hacks that will make your life easier. You'll be surprised how simple and useful they are to help you save time and money. Hopefully you'll try at least one of them to make your life a little easier. Enjoy!
1. Put a padlock through the hole of the plug to prevent kids from connecting it to the circuit.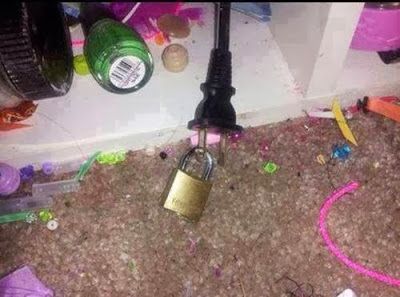 Tutorial via Juggaar
2. Use a laundry basket to make bath time safer and to prevent toys from floating away.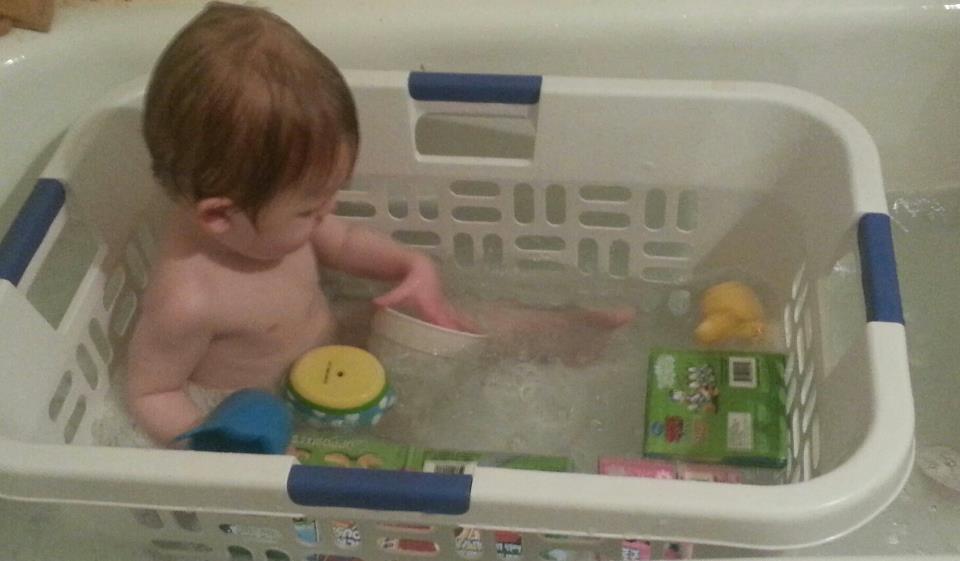 Image via reddit/ThirdFloorNorth
3. Put a sticker that is cut in half in your toddler's shoes to help them wear their shoes on the correct feet.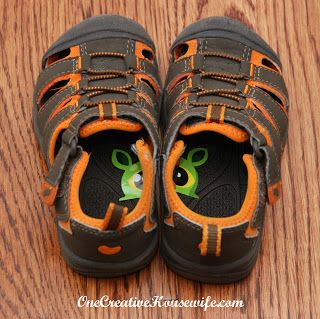 Tutorial via One Creative Housewife
4. Use an inflatable pool as a safe play area for your toddler.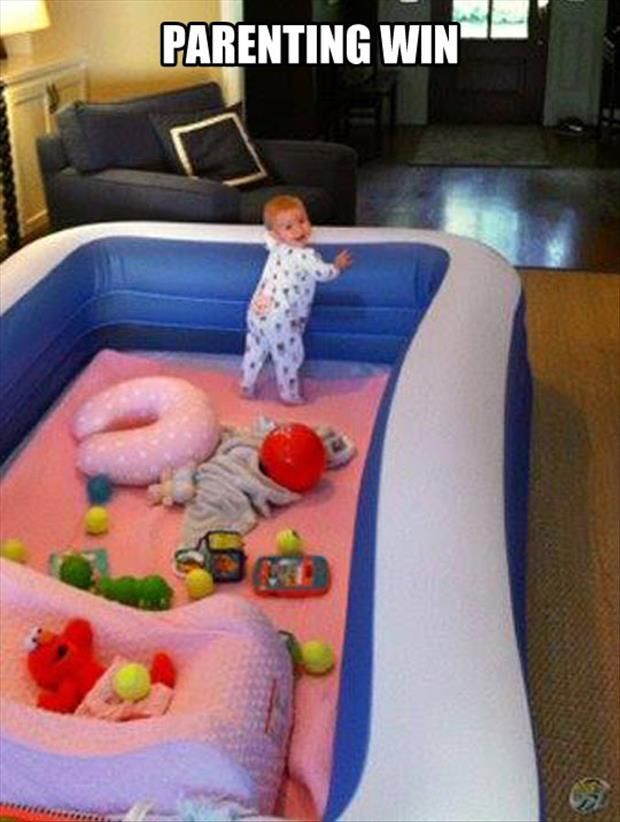 Image via imgur/HeyItsReallyME
5. Use a plastic cup to keep the little hands safe when they are playing sparklers.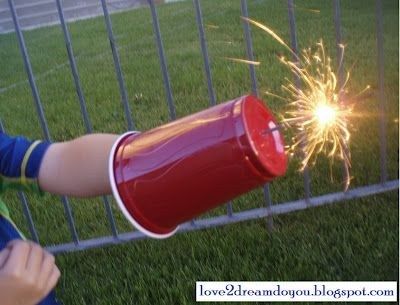 Tutorial via I Love 2 Dream, Do You?
6. Store pacifiers in basic souffle cups to keep them clean and to make it easy to carry in bags.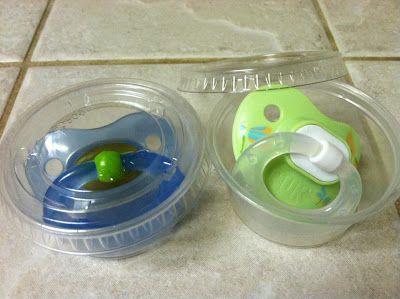 Tutorial via lala!!
7. Cut an empty lotion bottle into a simple faucet extender for the little ones to use.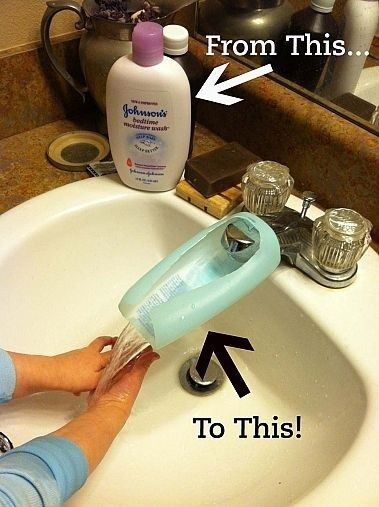 Image via Pinterest
8. Create a visual sign to show the limit and prevent kids from wasting toilet paper.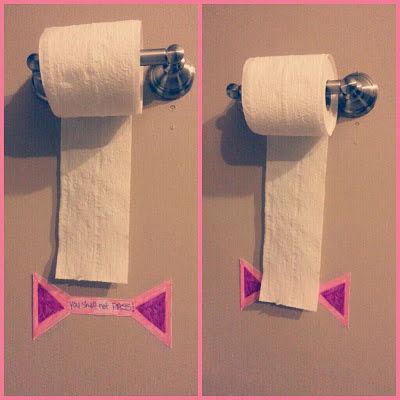 Tutorial via The Virtuous Wife
9. Use a shower caddy as a food tray to keep food organized in the car.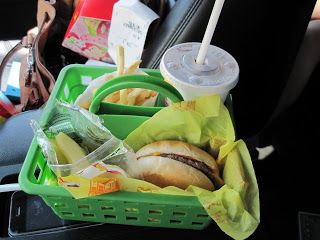 Tutorial via Lookie What I Did
10. Make your own baby food and freeze in ice cube trays for meal-size serveing.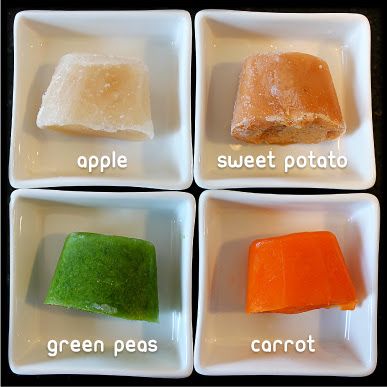 Tutorial via Thankfully Thrifty
11. Use a specially designed shower cap to keep the water and soap out of the eyes and face.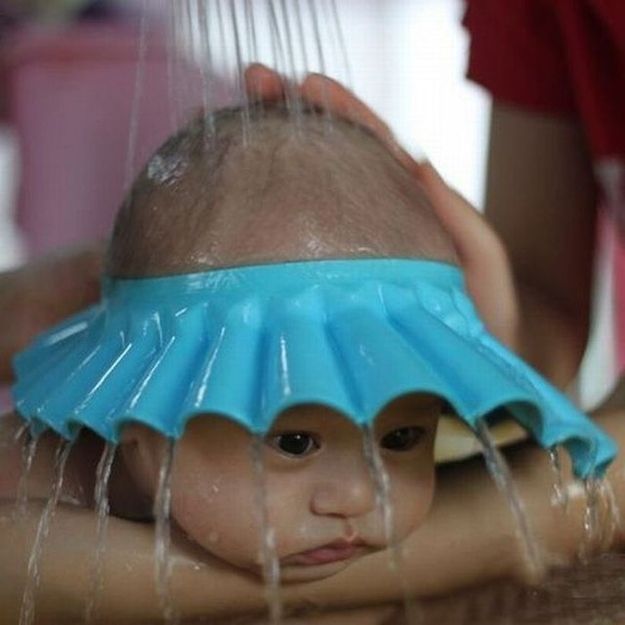 Available via Amazon
12. Trace your kids' feet on paper so that you can go shoe shopping without the kids.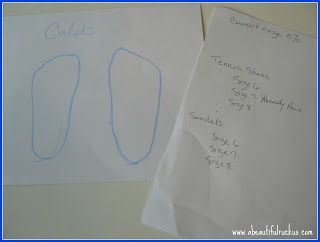 Tutorial via A Beautiful Ruckus
13. Use a mixture of dish soap, hydrogen peroxide and baking soda to easily remove food stains.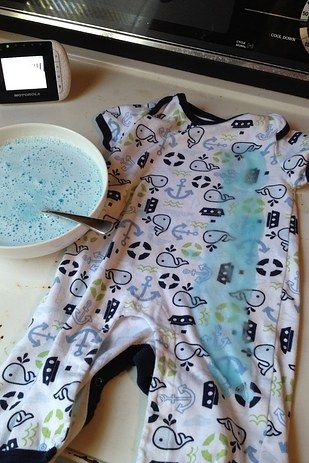 Tutorial via My Life In Pink And Green
14. Teach the kid to hold a pencil correctly using a piece of Kleenex.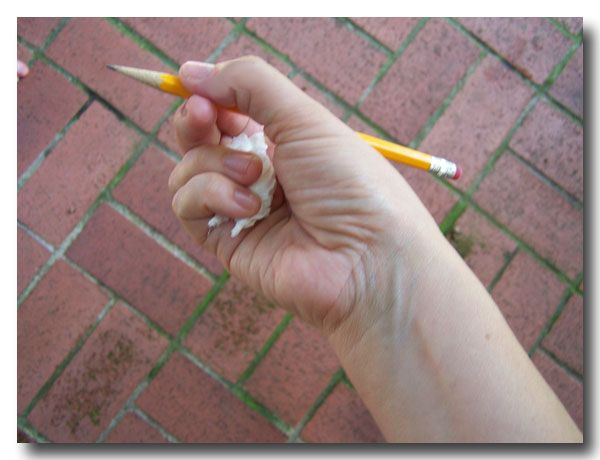 Tutorial via Rocks in My Dryer
15. How to remove permanent marker from everything.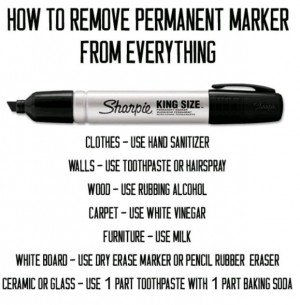 Image via Pinterest
16. Turn old DVD case into a coloring pad for kids.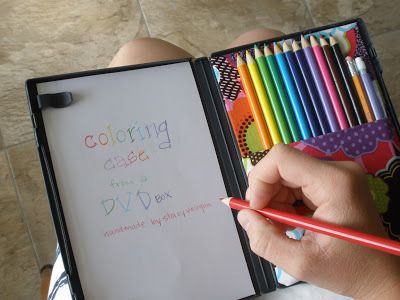 Tutorial via Stacy Vaughn
17. Make a binder to organize LEGO instruction books.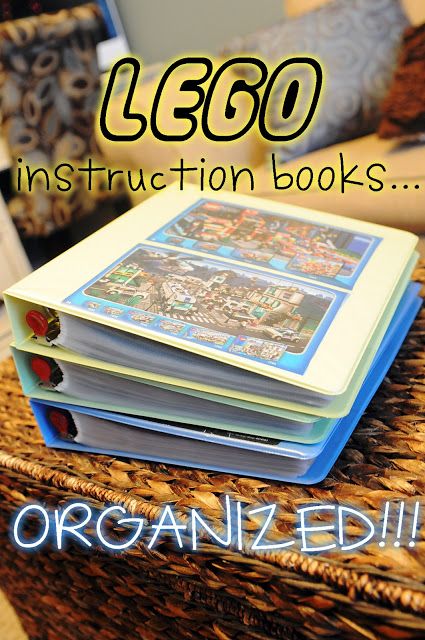 Tutorial via My 4 Misters and Their Sister
18. Make monster spray to help your kids get rid of the panic about monsters.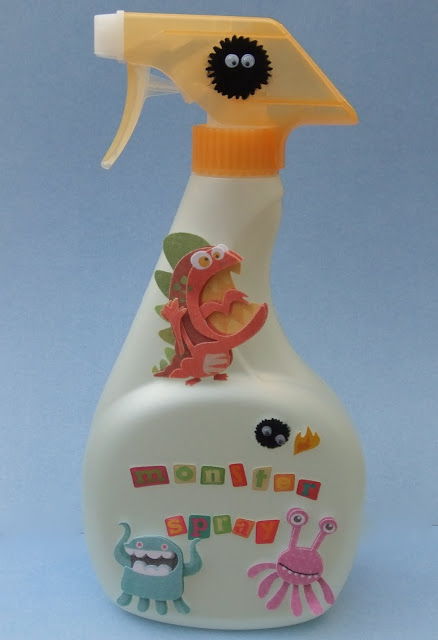 Tutorial via Happy Go Lucky
19. Make magnet cups to stick to the fridge and avoid having to clean the cups too many times.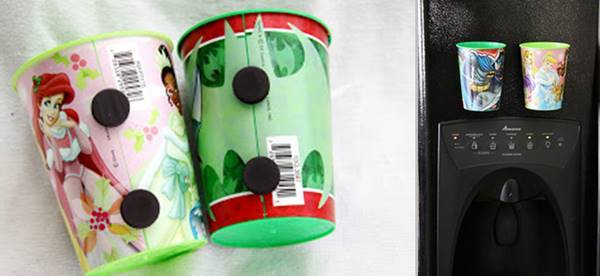 Tutorial via Adventures in Pinteresting
20. Make some homemade itch relief spray.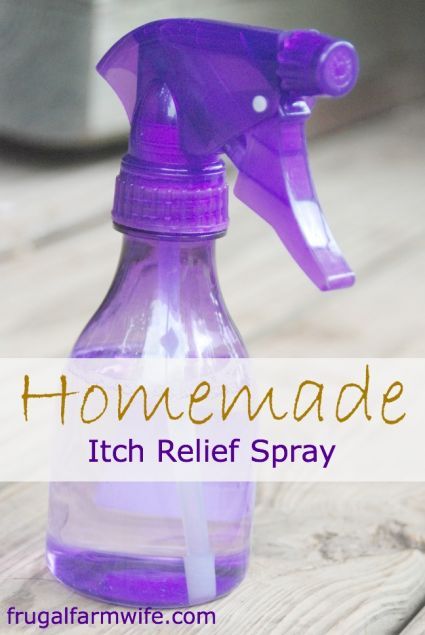 Tutorial via Frugal Farm Wife
21. Use a shoe bag as an organizer to keep things tidy in the car.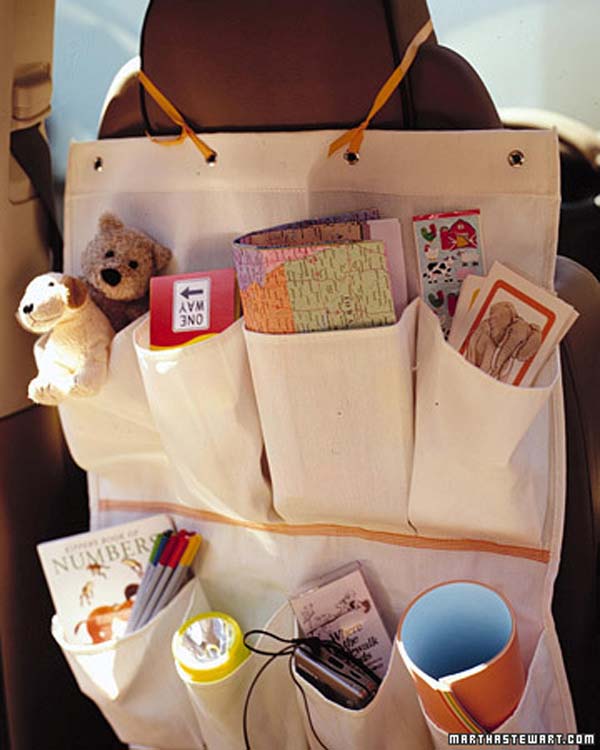 Tutorial via Martha Stewart
22. Put stickers on your car to keep the kid standing in a "safety spot" when you are loading or unloading.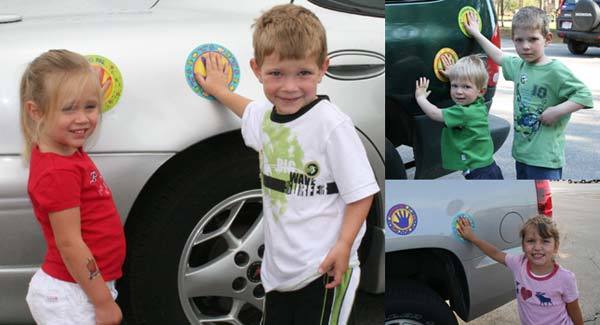 Available via Parking Pal
23. Enlist your kids to help with chores in a fun way.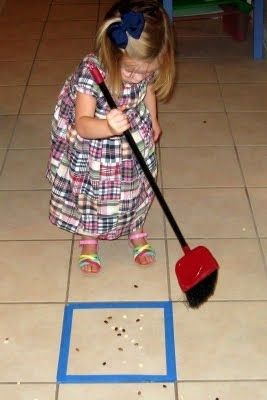 Image via Google
24. Make almost unmeltable popsicles with Jell-O and juice to avoid cleaning up the mess.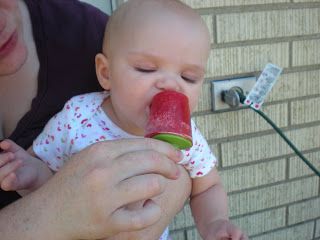 Tutorial via The Paisley Cupcake
25. Make your first Tooth Fairy experience super special with some fun ideas such as this Tooth Fairy bill.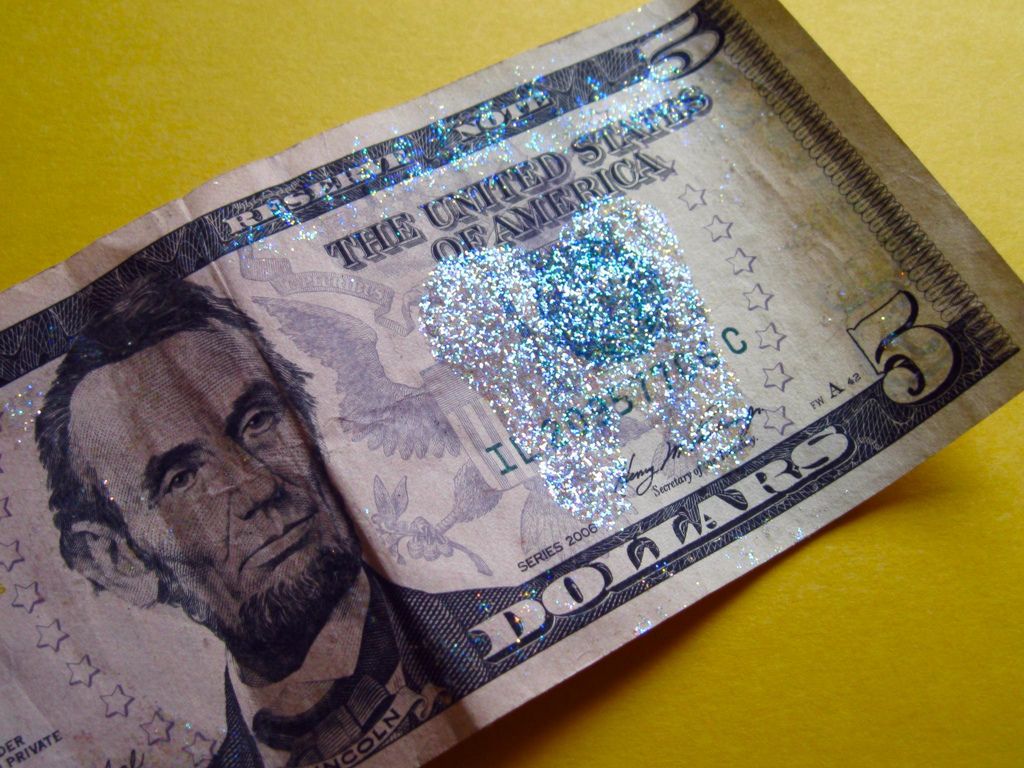 Tutorial via The Southern Institute
26. Install a baby gate without drilling into the banister.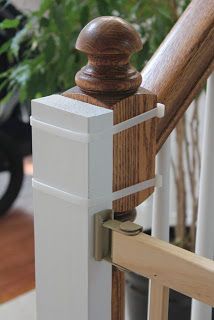 Tutorial via Beauty in the Ordinary
27. Glue holes in bath toys to prevent water from getting in and mold growing inside.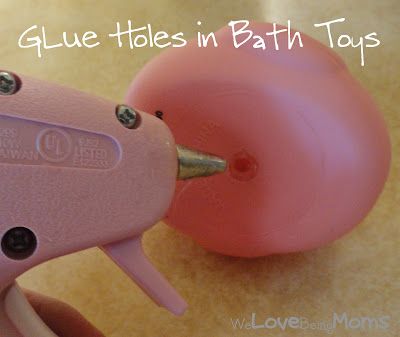 Tutorial via We Love Being Moms
28. Use Vicks VapoRub to help relieve nighttime coughing.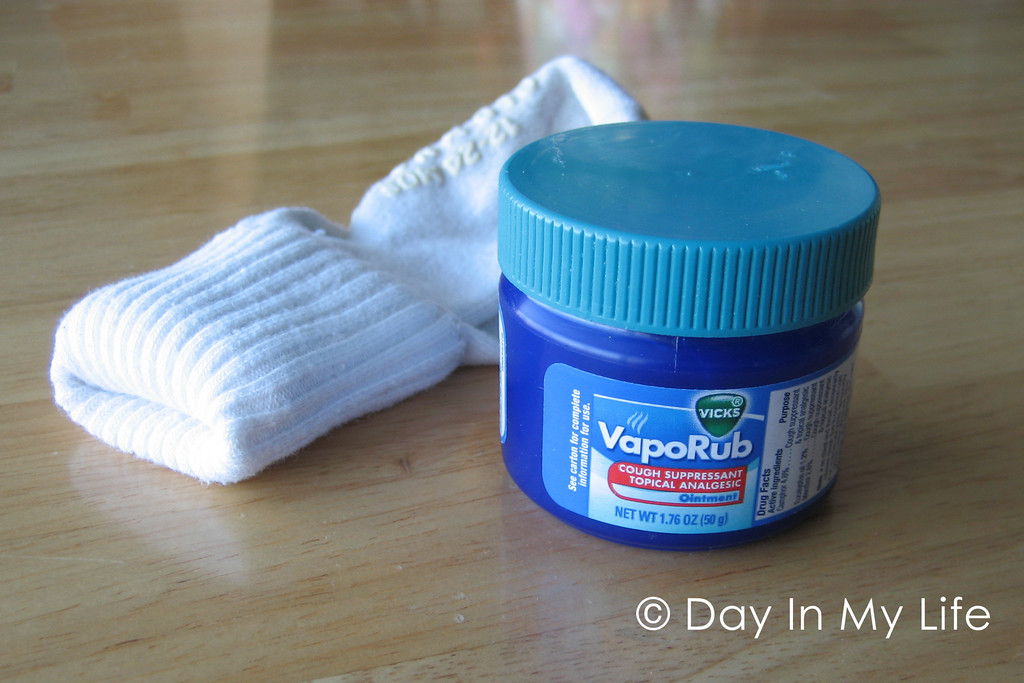 Tutorial via A Day In My Life
29. Make a woven wrap hammock under a table for your kid to play and relax.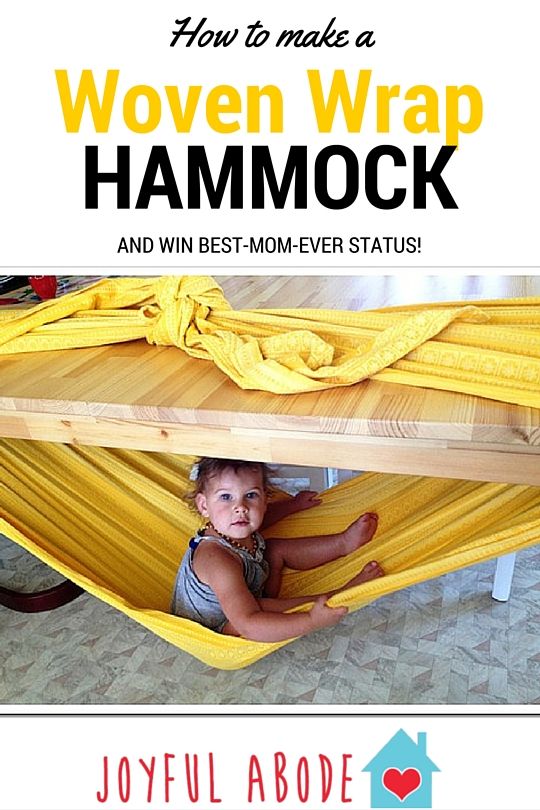 Tutorial via Joyful Abode
30. Use a laundry basket dresser to make easier sorting and putting away laundry.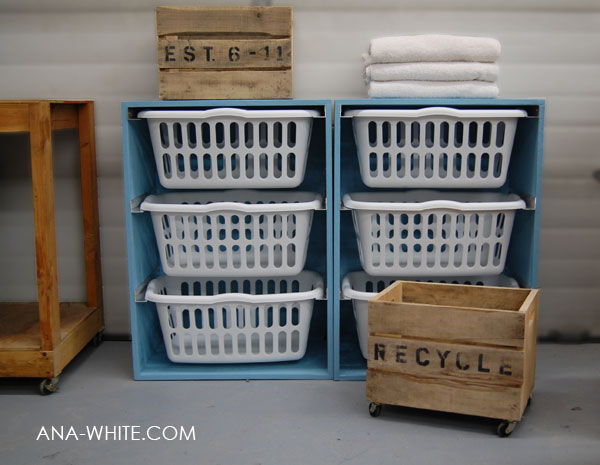 Tutorial via Ana White
31. Label the medicine bottle to avoid missing a dose.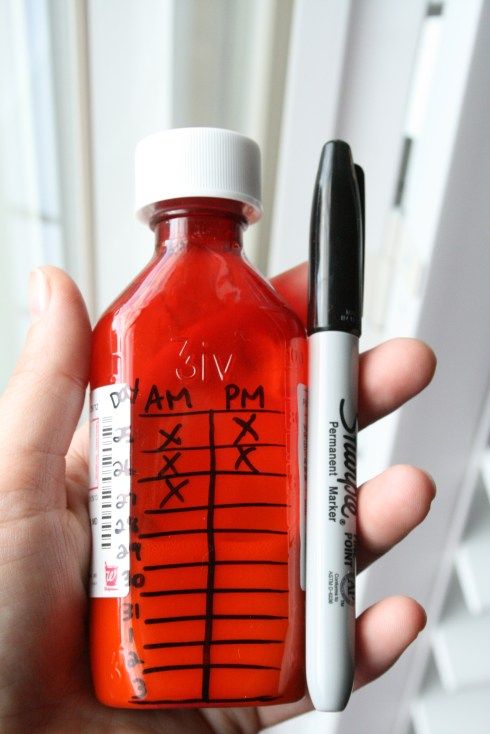 Tutorial via Lovezilla
32. Use the 'dot' method to avoid mixing up the clothes of kids and easily identify which belongs to whom.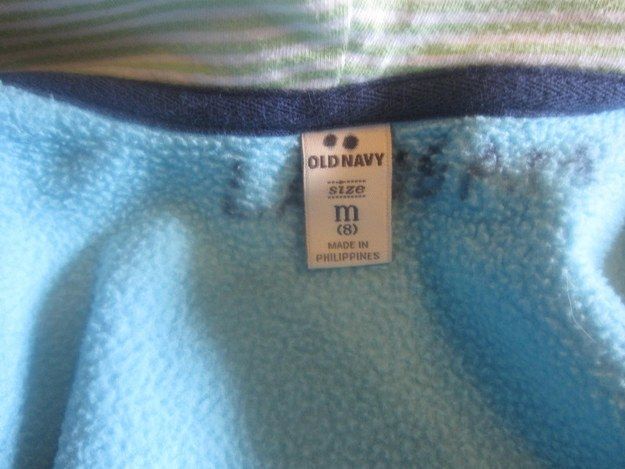 Tutorial via Langan Land
33. A camera bag makes a perfect diaper bag as it has lots of compartments to hold different baby stuffs.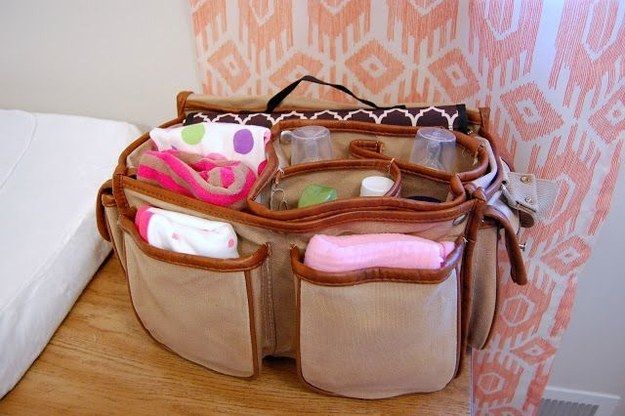 Tutorial via My Socalled Home
34. Apply a little bit of glue on the bottom of kids' shoes to prevent slipping.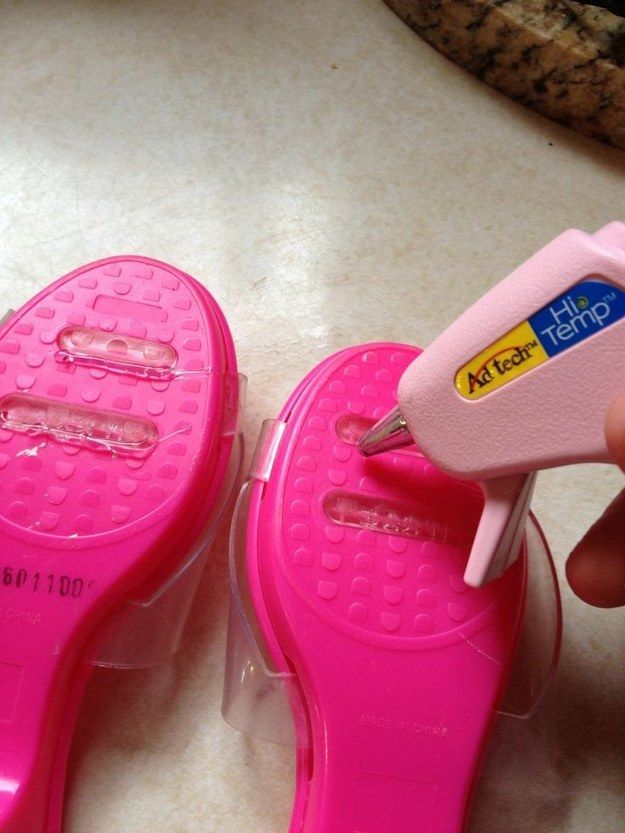 Image via lovecare1
34. DIY bottle holder to let babies feed themselves.
Tutorial via Parent Hacks
Which one is your favorite? If you have other awesome mom hacks, please share them with us! Thank you!