16 Creative Uses of Apple Cider Vinegar For Your Health And Beauty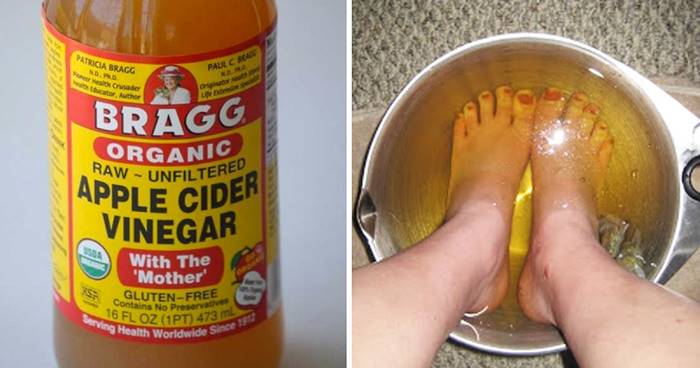 Apple cider vinegar is a type of vinegar made from cider. It is often used in salad dressing and for other cooking purposes. But did you know there are many creative uses for apple cider vinegar in your everyday life? In fact, it is much more versatile than your might expect and can benefit you in many different ways.
In this tutorial, YouTube channel POPSUGAR Beauty demonstrates 16 creative uses of apple cider vinegar for your health and beauty. The above image shows the magic use of apple cider vinegar to get rid of stinky feet. Other examples include disinfecting wounds, soothing a sore throat, getting rid of scalp of dandruff, improving digestion and so on. You can see that apple cider vinegar is such a great natural home remedy to solve many beauty and health problems. Follow the video and learn all these awesome uses of apple cider vinegar. Enjoy!
source: POPSUGAR Beauty
Please share these useful tips about apple cider vinegar with your friends and family!