13 Creative Ways To Use A Pool Noodle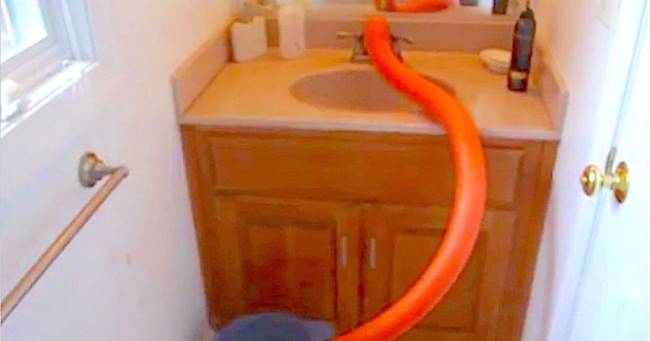 A pool noodle is a cylindrical hollow piece of foam that is commonly used when swimming. It's perfect for keeping you floating, doing aquatic exercises or just relaxing in the water. But pool noodles are actually more versatile than you expected and they are surprisingly useful in your everyday life and around your home.
In the video below, the popular YouTube channel CrazyRussianHacker demonstrates 13 creative ways to use a pool noodle. The above image shows one of the examples of using a pool noodle to fill a bucket. Other creative uses include lining a kiddie pool, making a bumper for bathroom or furniture, protecting your boots, making a floating pool cooler and more. From safety to organizing, these 13 pool noodle life hacks are absolutely creative and useful. I am definitely trying to make the floating pool cooler, which is perfect for a summer pool party. How about you? Check out the video and turn an ordinary pool noodle into something amazing. Enjoy!
Please share these brilliant pool noodle tips with your friends and family!