10 Creative DIY Fruit Art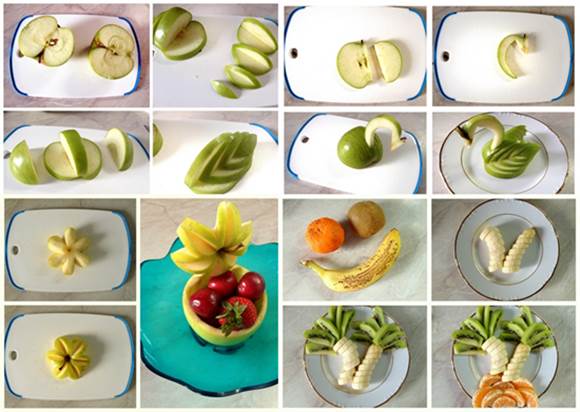 Summer is the perfect time to enjoy all kinds of fruit. Let's add fun to our fruit serving with some really creative fruit art. Here are 10 creative ways to serve fruit. Work with your kids on these and I am sure they will have fun creating these creative fruit art. Also try that to decorate your party table and get ready to receive compliments from your guests. Enjoy!
1. Apple Swan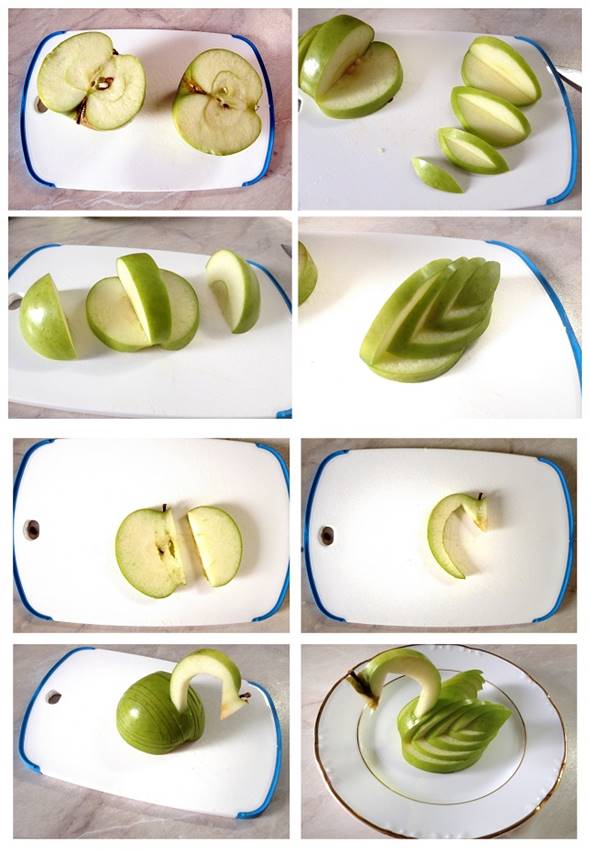 2. Apple Fruit Bowl
3. Fruit Coconut Tree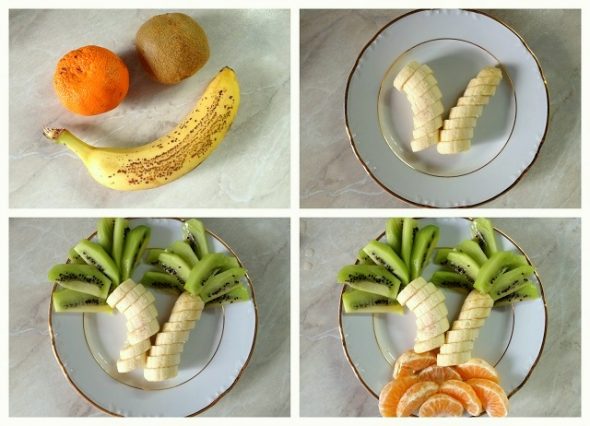 4. Banana Octopus and Puppy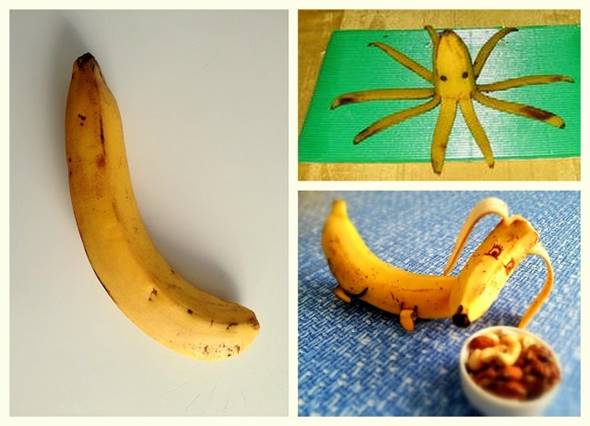 5. Fruit Flower Bouquet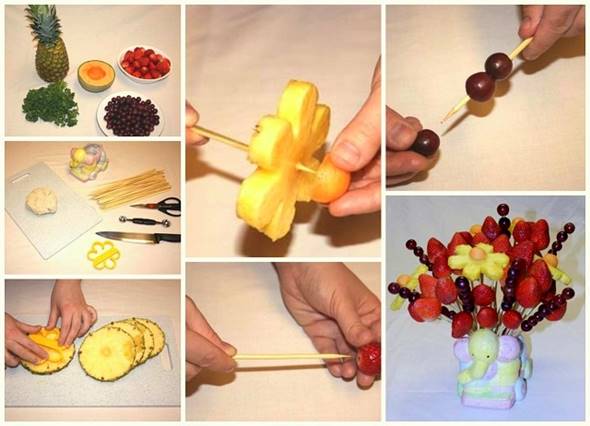 6. Orange Crab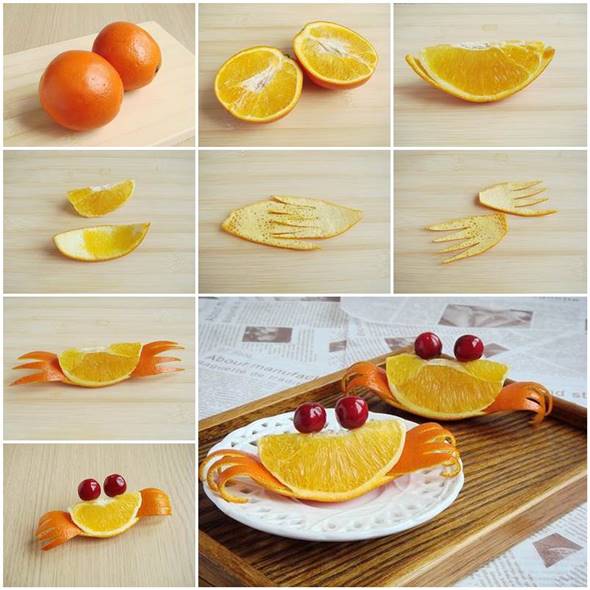 7. Apple Crab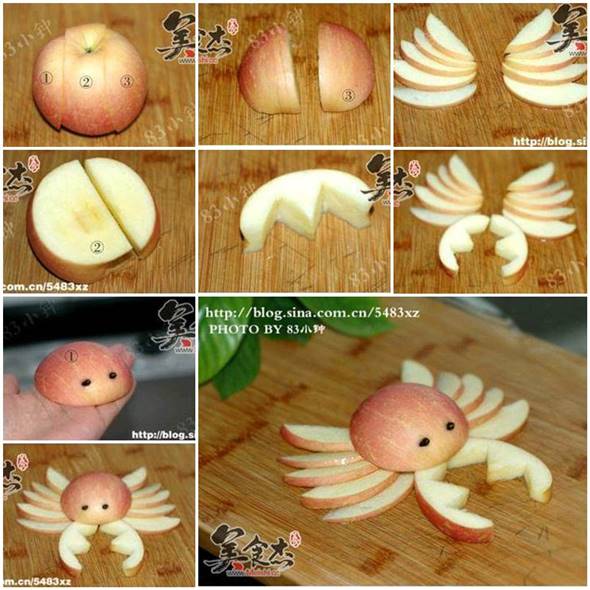 8. Fruit Christmas Tree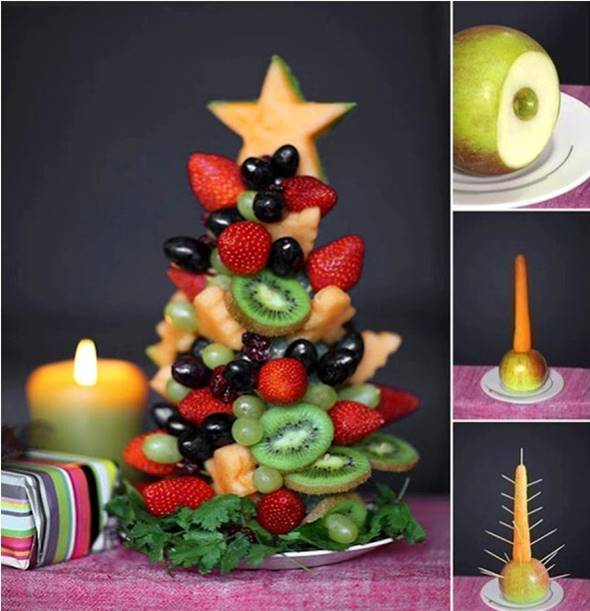 9. Banana Dolphin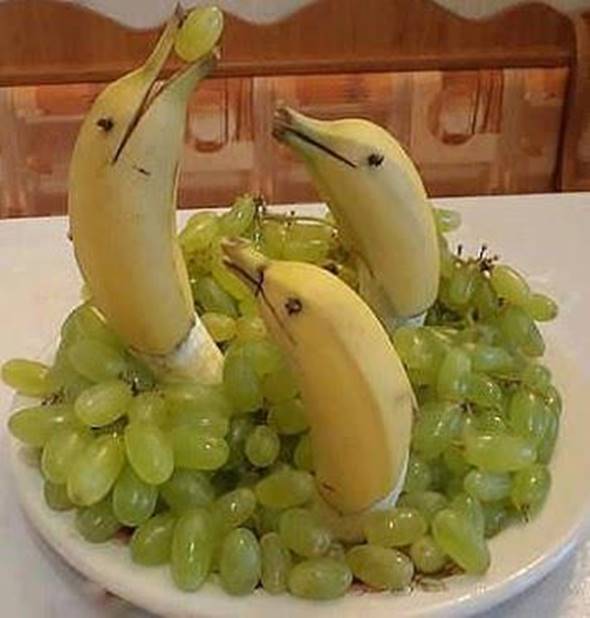 10. Fruit Hedgehog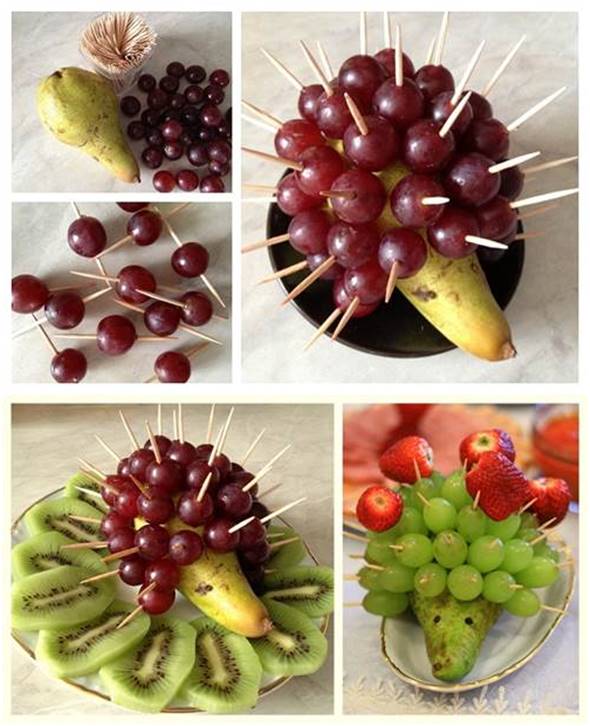 The followings are some really cute fruit and vegetable animals. Enjoy!