How to Upcycle Old Sweater into Slipper Boots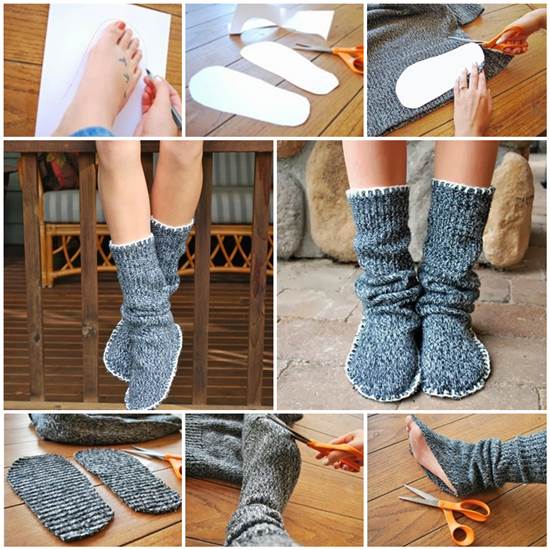 Do you have any old sweaters sitting in your wardrobe for a long time and you don't want to wear them anymore, either because they are worn out, or just out of fashion? Why not upcycle them into something else, for example, a pair of slipper boots? You'll need scissors, pins, yarn, a large darning needle and of course, an old sweater. It's very easy to make these warm and comfortable slipper boots. Basically you need to cut out the shape of your feet on the body part of the sweater to create the sole pieces, and then place your feet into the sleeves of the sweater through the opening at the wrists to create the upper parts of the boots, which is a very smart idea. The last step is sewing the pieces together.

Please head over to the blog of Drawing Under The Table for the detailed instructions, and give your old sweater a new life by repurposeing it into these cute slipper boots. Here's the link…
Drawings under the Table – Upcycled Sweater Slipper Boots
There are many creative ways to upcycle an old sweater. The followings are a few more examples for you. Enjoy!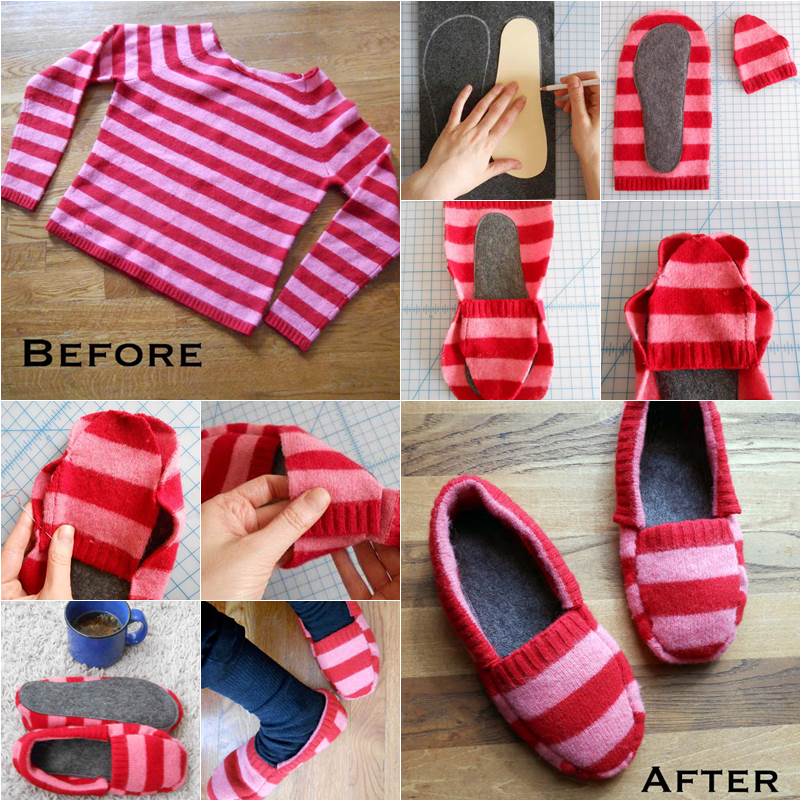 Click here for DIY Upcycle Old Sweater into Cozy Slippers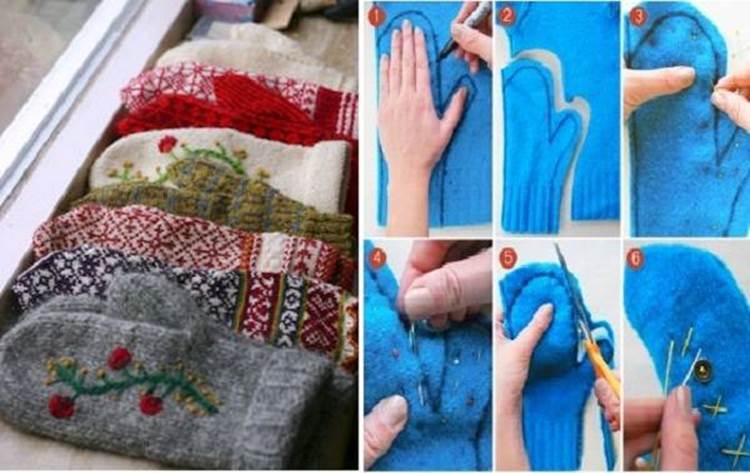 Click here for DIY Mittens from Old Sweaters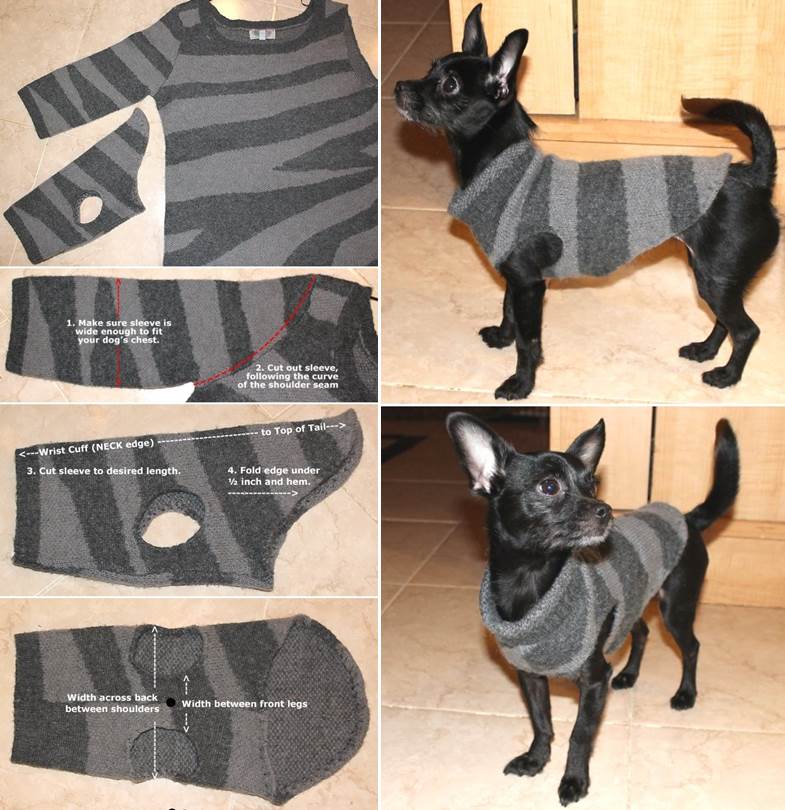 Click here for DIY Dog Sweater from Old Sweater Sleeve