How to Make DIY Satin Ribbon Rose without Needle and Thread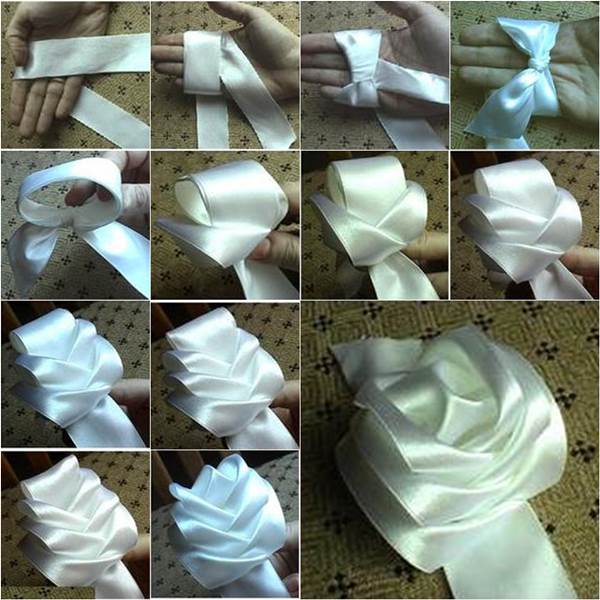 There are many creative ways to make ribbon flowers, most of which involve using needle and thread to secure the petals. Here is an easy way to make ribbon roses without needle and thread. It might look complicated in the beginning, but as you practice more, you can make it real quick. You can choose your favorite colors of ribbon to make it. This kind of ribbon roses is great for decorating curtains because they are easy to tie. When untied, it just becomes regular ribbon. Enjoy!
Supplies you will need:
Satin ribbon with color of your choices.
Directions:
Take a satin ribbon with color, width and length of your choices.

 

Hold one end of the ribbon on the palm and use your thumb to secure it.
Start reeling the other end around 4 fingers. You need to reel an odd number of laps such as 7 and 9. The more number of laps, the more petals you can make.
Tie a knot with the two ends of the ribbon.
Now slide the ribbon ring first to the right, bending the inner side down, then to the left, and also fold over its inner side down.
Repeat these steps until you finish the last ring and use your fingers to pin the ribbon. Here you go!