How to Make Cute Ballerina Cupcakes DIY Ideas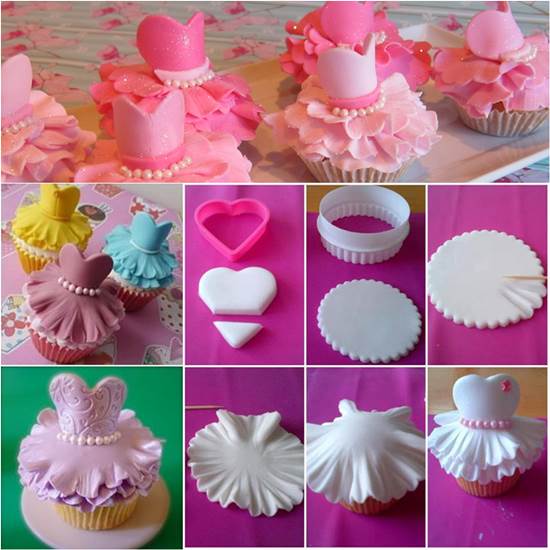 If you like baking and decorating cakes or cupcakes, you will love these cute ballerina cupcakes ideas. These pretty fondant ballet dress toppings would make it easy for home bakers to decorate like the professionals. You can use different colors and ornaments to create your own design. These will be perfect for a ballerina themed or princess themed birthday party.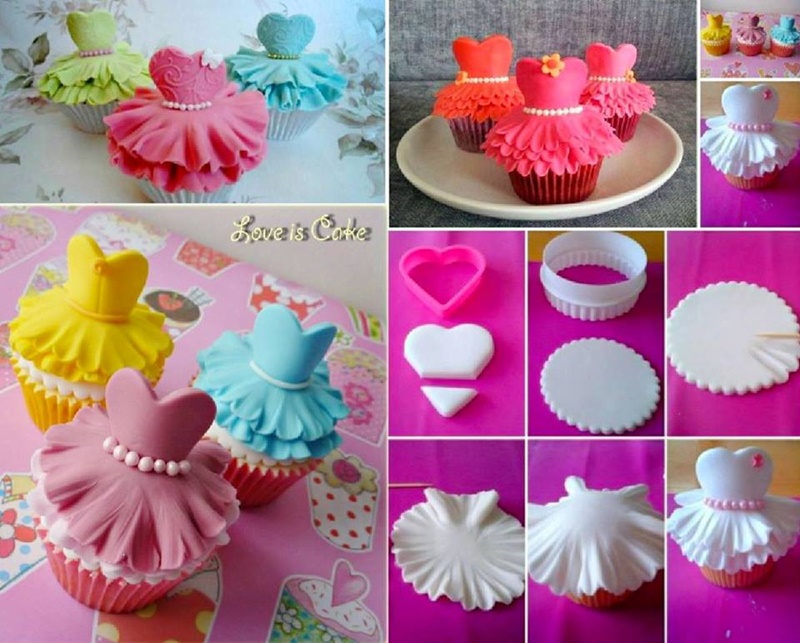 To make a ballerina cupcake, you may need:
Instructions:
Roll out some fondant.
Use a heart cookie cutter to cut out a heart.
Use a knife to cut off the bottom part of the heart.
Use a scallop round cookie cutter (its size should be slightly larger than the cupcake) to cut out a round piece with scallop shaped edges.
Use a toothpick to create indents along the edges and make the frilled skirt.
Place it on top of a cupcake.
If you want, you can add another layer of frilled skirt with a smaller cookie cutter using the similar method.
Place the upper part of the heart on the top.
Decorate the cupcake with your favorite ornaments. Your ballerina cupcake is ready!
To get a closer look, check out a nice video tutorial from YouTube…
The followings are some really cute ballerina cupcakes DIY ideas for you. Hopefully they are inspirational for you to create your own design of ballerina cupcakes. Enjoy!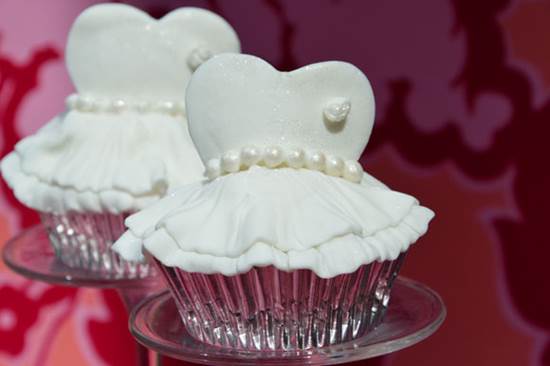 source: taarten-decoreren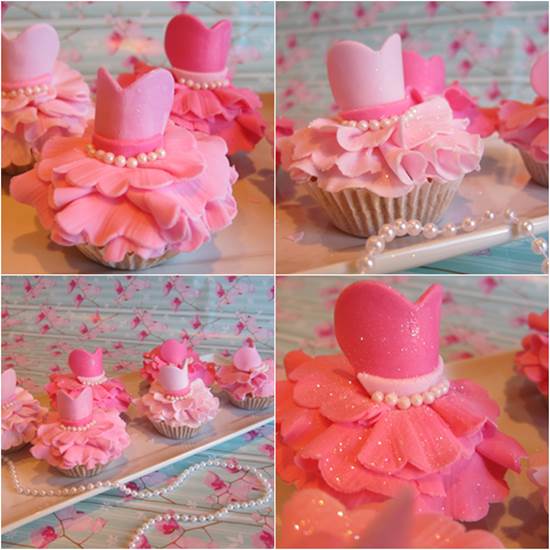 source: cakecentral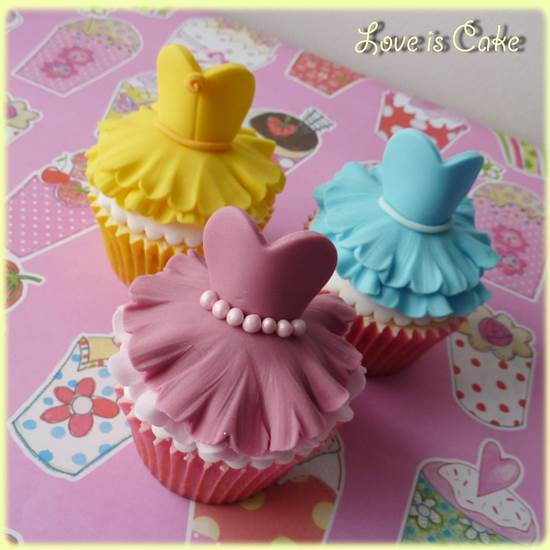 source: cakecentral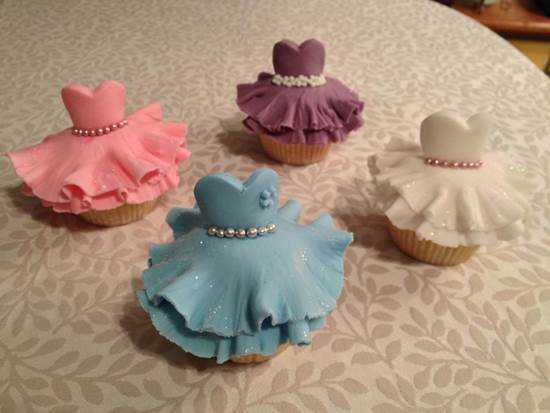 source: janscakes