How to Make Baby Socks Rose Bouquet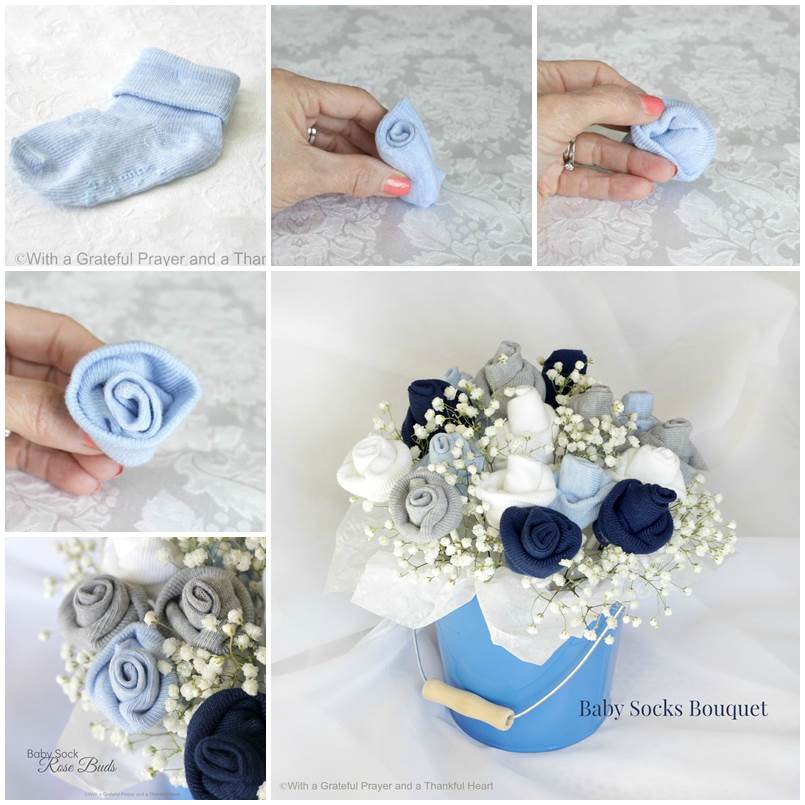 One of my best friends is expecting a baby next month. We are thinking to host a baby shower for her at the end of this month. As I was searching for baby shower gift and decoration ideas, I came across this super cute idea to make a bouquet of baby socks roses. It is very simple to make. Just a little bit of rolling and twisting will do the job. Make a couple of them and put in a nice flower pot or bucket. I am sure this baby sock roses bouquet will be a nice gift and great decoration for my friend's baby shower.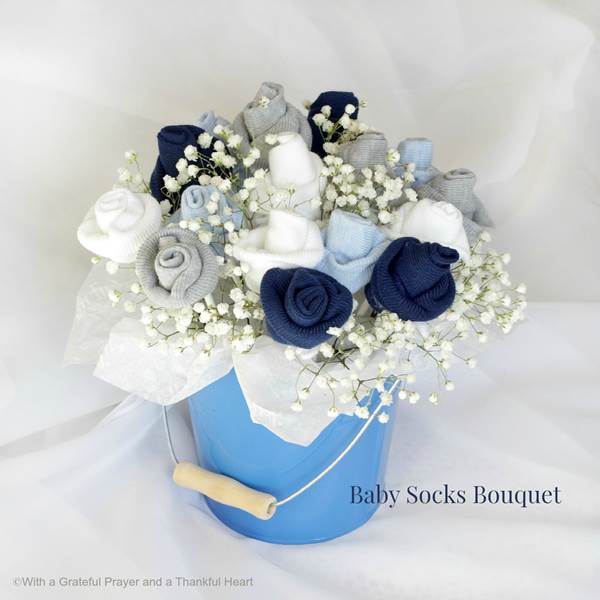 Please continue reading the full tutorial from With a Grateful Prayer and a Thankful Heart blog in the following link…
The followings are other creative baby shower gift ideas using baby socks. Enjoy!