How to DIY Yummy Strawberry Jelly Hearts Cheesecake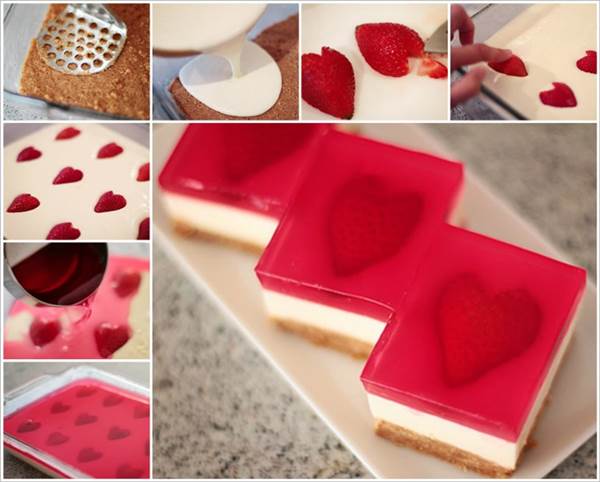 Do you like strawberry, jelly and cheesecake? How about combining these three ingredients together to make a yummy dessert? I came across this nice recipe to make a strawberry jelly hearts cheesecake. It looks so delicious and attractive! Each piece consists of a square cheesecake base topped with heart shaped strawberry piece with the translucent jelly. Another great thing about it is that it is no bake, which makes it easier to prepare. Try this yummy strawberry jelly hearts cheesecake as a sweet treat for your family and friends to enjoy during this hot summer. I am sure they will be impressed and love it!
Here's the link to the recipe and instructions…
Storyofbing – Strawberry Jelly Hearts Cheesecake
Photo Credit: the whoot
The followings are other strawberry jelly hearts cheesecake DIY recipes for you. Which one is your favorite? 🙂 Enjoy!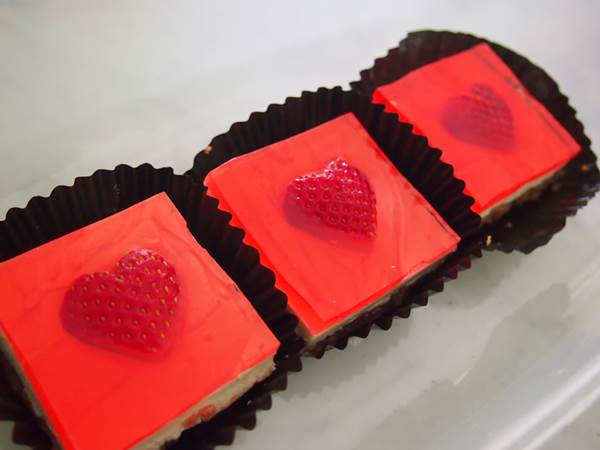 Source: joycesayshello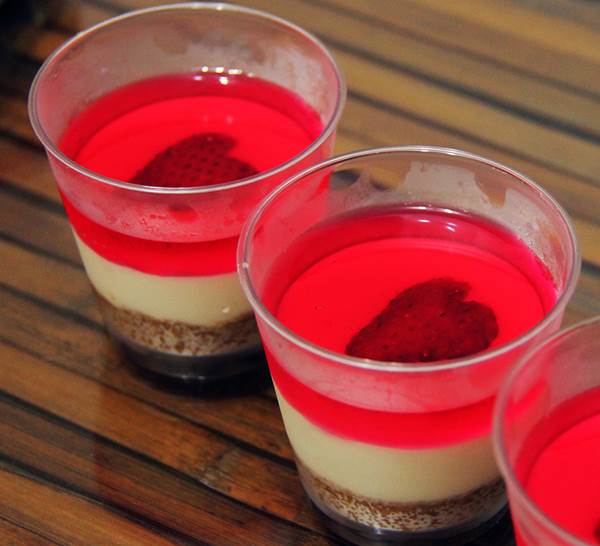 Source: culinarykitchenette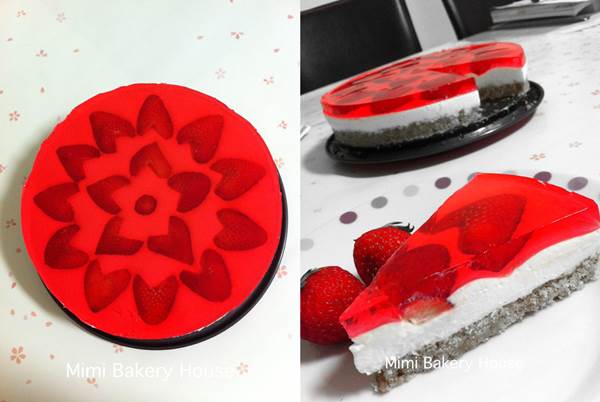 Source: mimibakeryhouse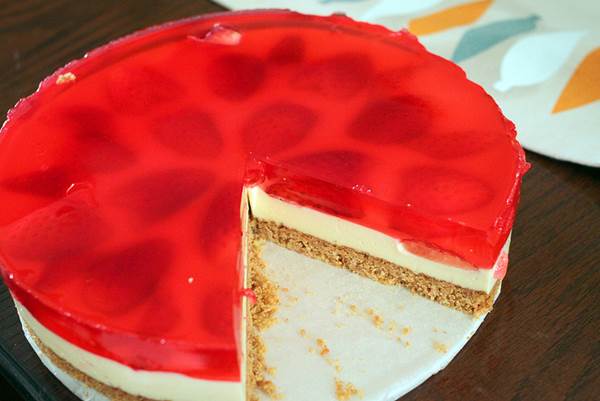 Source: pickledpeas