How to DIY Popsicle Stick House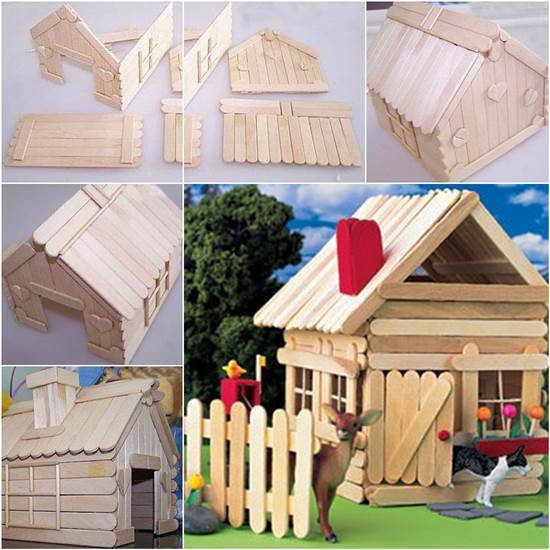 Here is a cute idea to build a little house with popsicle sticks. Isn't that cute? You can use it as a nice table decor or a pet house for small pets such as hamsters. To me, this is a hamster toy rather than a house, where it can run around or hide in there. Anyway I am sure it will enjoy this little handmade gift from you. You may paint the popsicle sticks to make some colorful houses. Have fun!
Here are the things you will need:
Popsicle sticks;
Glue;
Scissors;
Knife;
Paint (optional).

Alternatively, you can use chopsticks to build the little house.