How to DIY Heart Shaped Sweet Pie Pops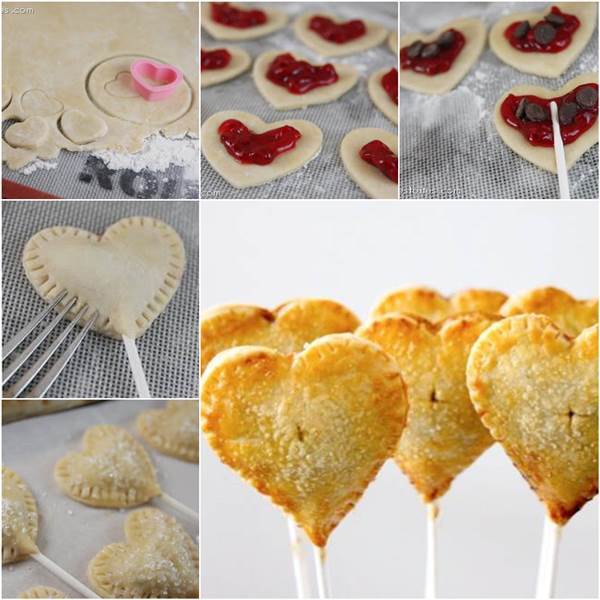 Kids love lollipops. How about making some sweet pie pops that look like lollipops? I discovered this super cute idea over at Our Best Bites and would like to share with you. How adorable these heart shaped sweet pie pops are! They make really fun and cute party treats, especially for kids. You can wrap them with cellophane and tie with a pretty bow to make nice gifts for Valentine's day. Let's give it a try!
Here is the link to the recipe and instructions…
Our Best Bites – Sweet Pie Pops Tutorial
You may also like this Cute Heart Shaped White Chocolate Bark.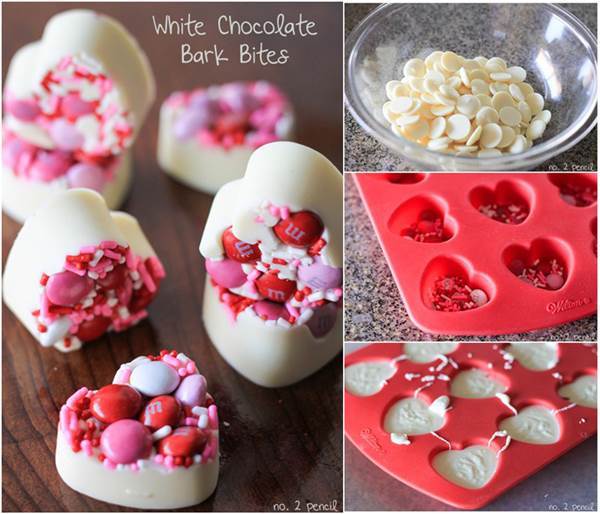 DIY Cute Heart Shaped White Chocolate Bark