How to DIY Easy Paper Bow for Gift Packing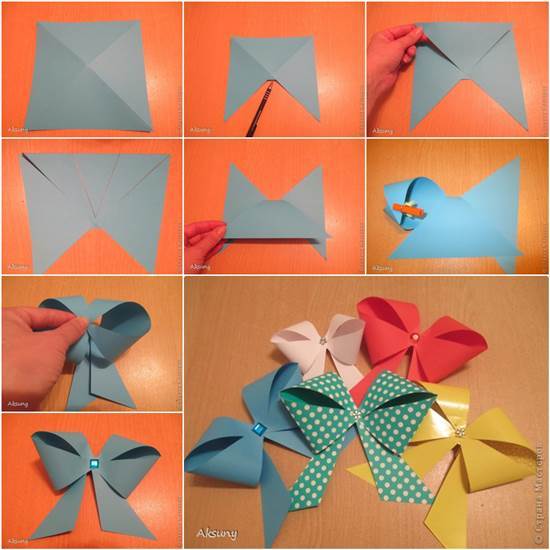 If you want to add a personal touch to the gifts for your friends and family, attaching a nice paper bow to the gift box may be a good idea. Here's a super easy way to make a beautiful paper bow. Just follow the step by step pictured tutorial and you can make it in just 5 minutes. It is a great way to dress up a package and will definitely impress its recipient. Try different colors of paper to make some colorful paper bows. Happy crafting!
Here are the things you will need:
Colored square paper;
Scissors;
Pen;
Clothespin;
Stapler;
Glue;
Beads and other ornaments.