How to DIY Easy Cardboard Cell Phone Charging Holder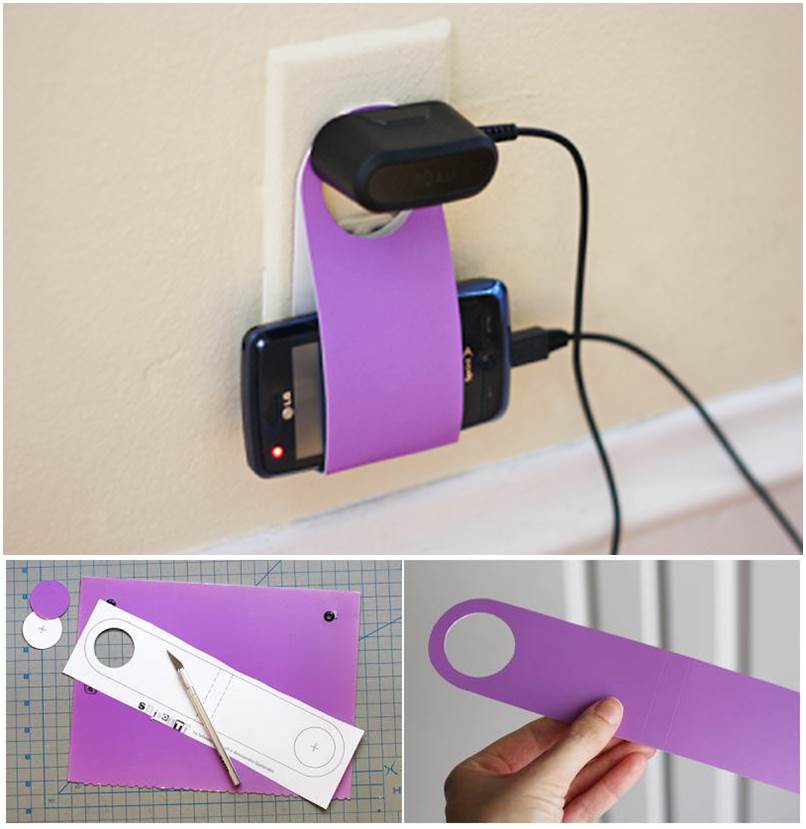 What a creative idea to make a simple cardboard cell phone charging holder! It's super easy to make. Simply print out the template and cut out the cardboard. When you use it, just flip it and hand on the adapter to hold the cell phone when it's charging. You can use any recycled cardboard such as a cereal box, tissue box, spaghetti box and so on. It's always nice to recycle something around your house and turn it into something useful.
You can also watch a fun video tutorial here…
How about Orange – DIY Cell Phone Charging Holder
You may also use a recycled toilet bowl cleaner bottle to make a cell phone charger holder. Click the link below for more details.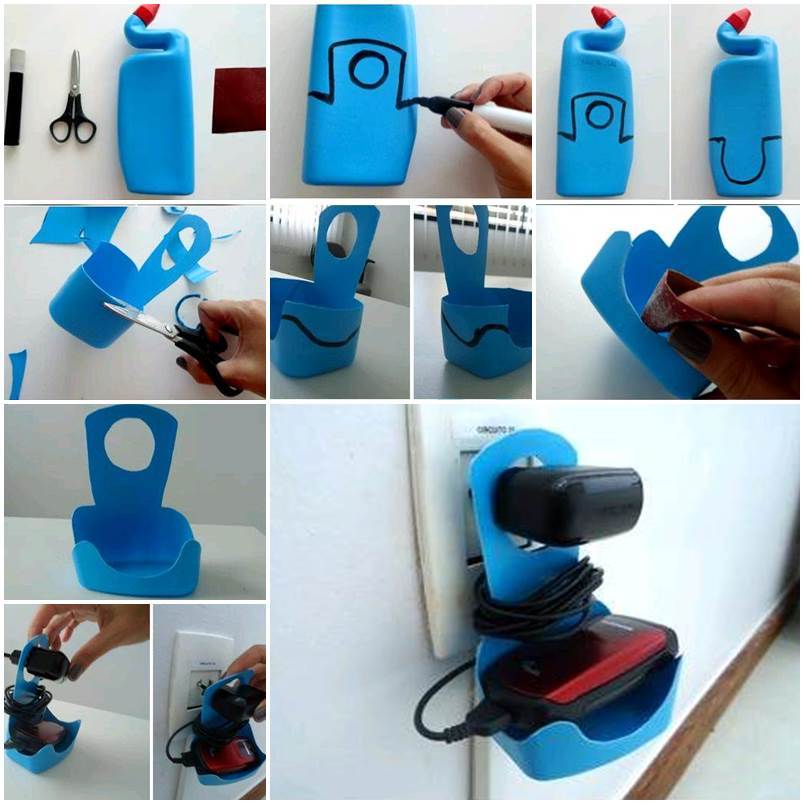 Click here for DIY Plastic Bottle Cell Phone Charger Holder