How to DIY Creative Spaghetti Hot Dog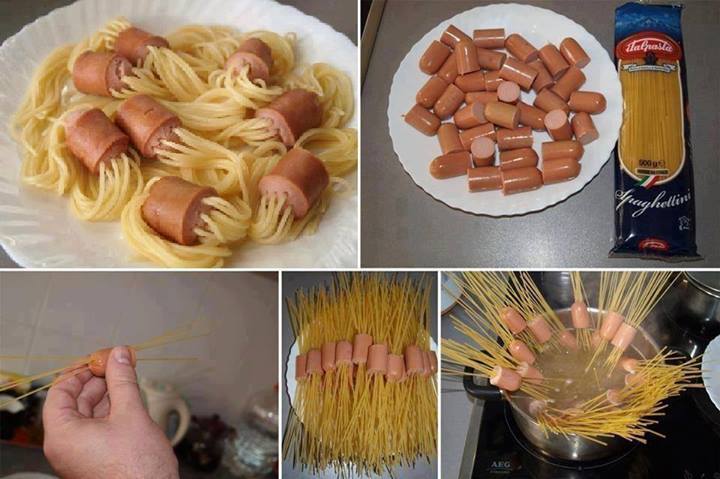 Spaghetti and hotdog are two of kids' most favorite food. Now you can combine them into ONE cute little spaghetti hotdog bite. What a creative and quick recipe idea! Kids will be more likely to finish all of it if you serve spaghetti and hotdog in this creative and fun way. Let's try it!
Ingredients:
1 package of spaghetti;
1 package of hotdogs;
Spaghetti sauce (optional).
Instructions:
Fill a large pot with water, add a little bit of salt and bring the water to boiling.
Cut the hotdogs in small pieces.
Thread 4-6 spaghetti strands through each hotdog piece. Be careful not to break the spaghetti strands.
Place the spaghetti hotdogs in the pot and cook for about 6 minutes or according to the cooking direction on the spaghetti package.
Drain the water.
Serve plain or with spaghetti sauce. Enjoy!