How to DIY Creative Luggage Style Gift Box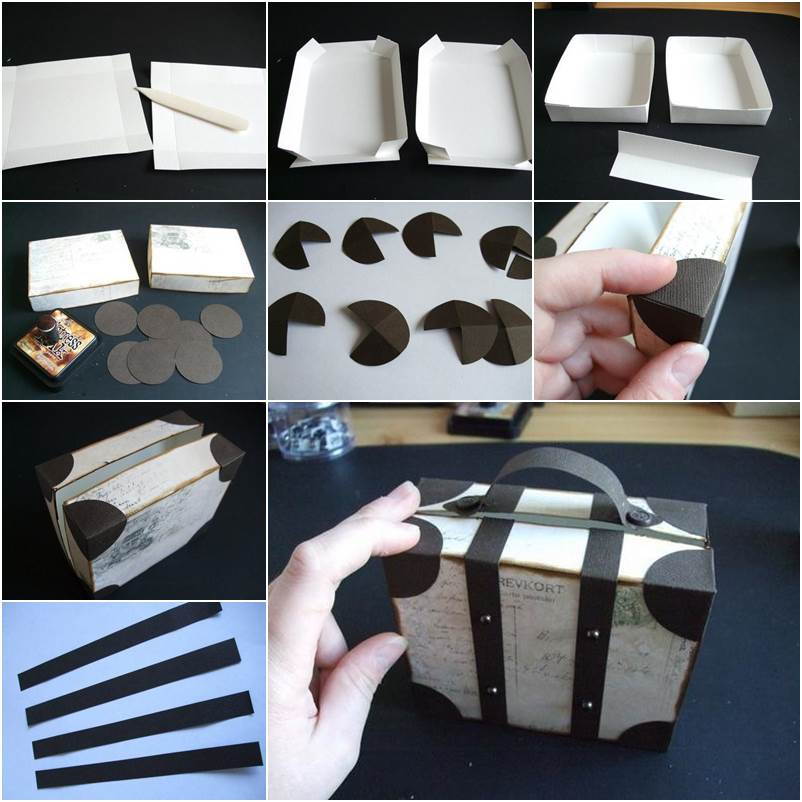 If you want to add a personal touch to your gifts for family and friends, making an original gift box by yourself might be a good idea. Here is a super cute idea to make a creative luggage style gift box. It's perfect for packing small gifts for a friend who likes vintage style stuffs. It's very easy to make. Simply fold the cardboard into a box and use your creativity to decorate it like a luggage. Happy crafting!
To make this luggage style gift box, you may need:
Two pieces of white cardboard;
Scrapbook paper;
Ruler;
Bone folder;
Self-ink stamp;
Glue;
Scissors;
Two buttons;
Other ornaments.