How to DIY Candy-Filled Rainbow Surprise Cake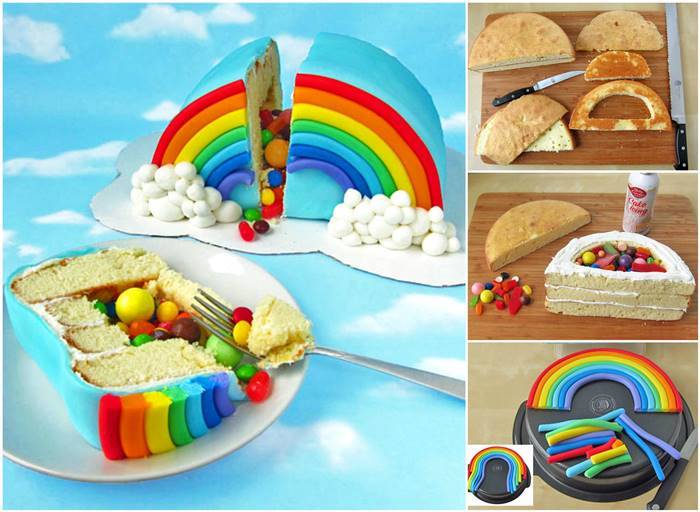 How beautiful and yummy is this rainbow surprise cake that's decorated with fondant rainbow and overflowing with candies! It is kind of like the Pinata which is a decorated container that is filled with candies and then broken as a part of holiday celebration or for party fun. When you cut the cake, candies will spill out just like the Pinata! That's why the author calls it a rainbow Pinata cake.

What a great idea for kid's birthday party or for anyone who likes cake/candies! Just wait for the wows when you cut the cake!
Check out the recipe at Table Spoon here…
Table Spoon – Rainbow Pinata Cake
The following is another recipe for a Pinata cake. Enjoy!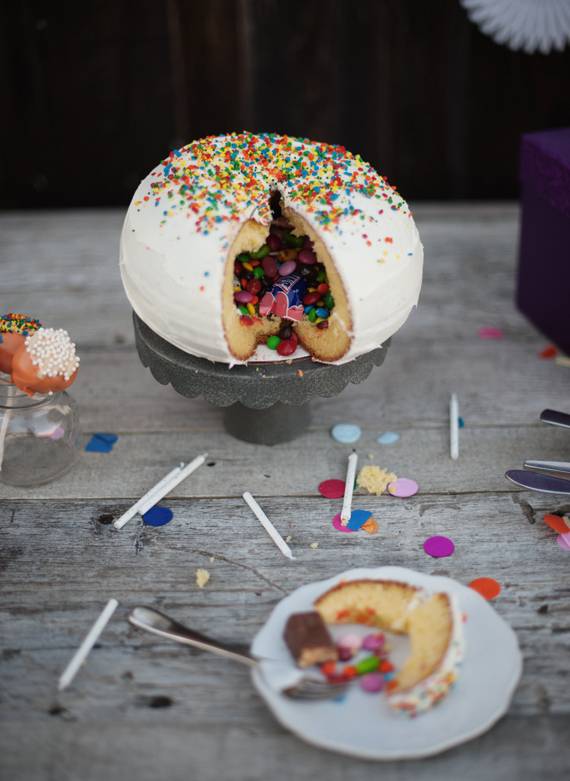 Click here for DIY Candy-Filled Surprise Cake