How to DIY Book Organizer from Recycled Plastic Bottles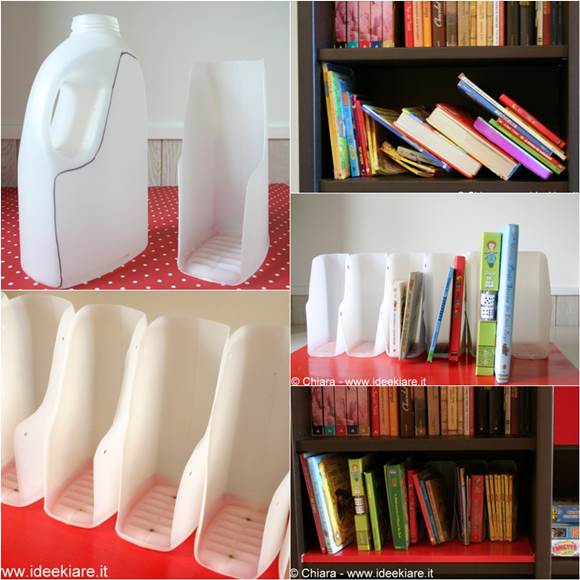 My kids love reading and have a lot of books, so I bought a large bookshelf for them. But most of the time, the books in each shelf are stacking on top of one another and look really messy. It's because there are not enough books in each shelf that can make them stand.
I came across this super cool idea to make a book organizer and thought it might be a good solution. It seems very easy to make. All you need is just a few recycled plastic bottles such as milk jars, detergent bottles, etc, a few screws and a piece of wood panel as the base for the organizer. You can place the whole piece of book organizer on your desk, or inside the shelf of the bookcase. Look at how neatly the books are organized in the bookshelf after being put in these little boxes! It's also a nice way to recycle plastic bottles. Let's try it!
Please click the link below for the step by step tutorial, and learn how to make these smart book organizers from plastic bottles. You may also use cardboard such as a cereal box to make it.
ideekiare – DIY Book Organizer from Plastic Bottles
The followings are other creative ideas to use recycled plastic bottles for storage.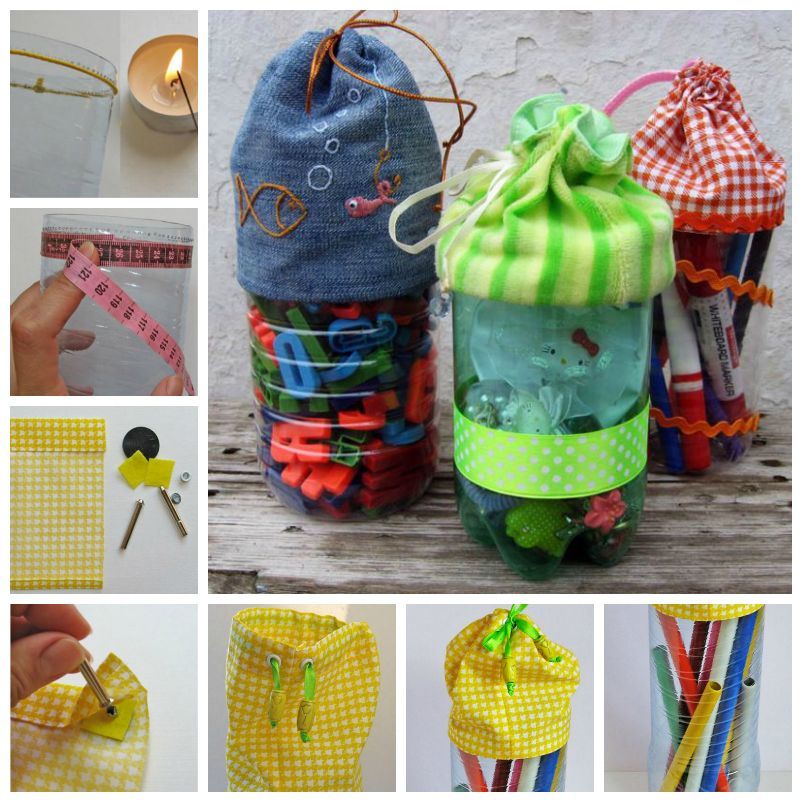 Click here for DIY Pretty Plastic Bottle Bags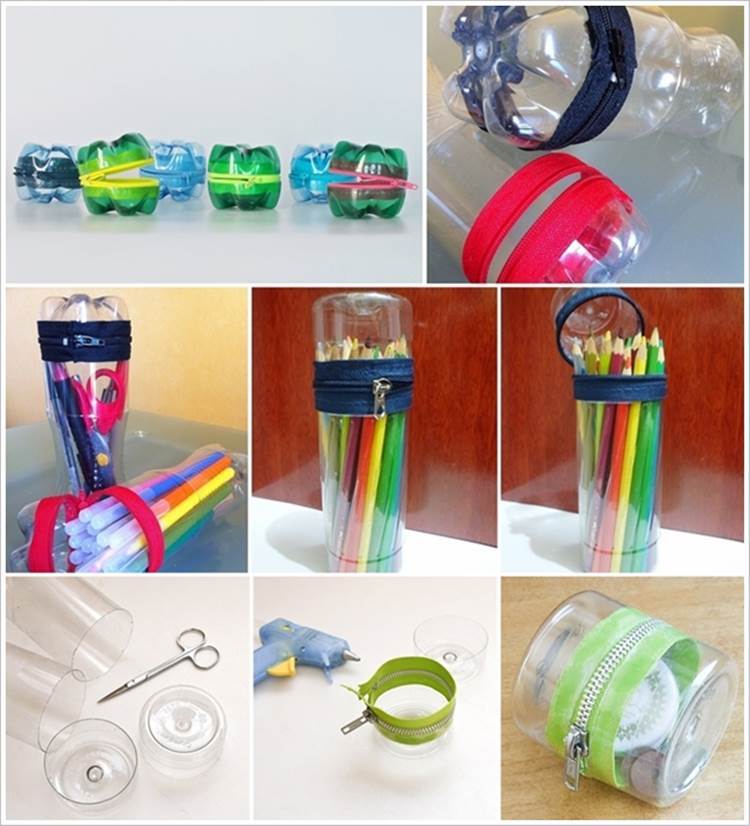 Click here for Zipper Container from Plastic Bottle