How to DIY Beautiful Teapot Cake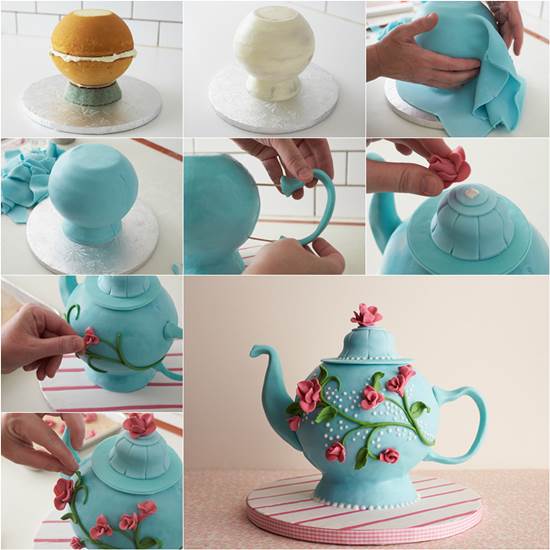 I am obsessed with cake decorating recently. So when I saw some really beautiful cake decoration ideas, I couldn't wait to share them with you. I came across this super cute idea to make a teapot cake on Cakegirls and was really impressed. Isn't that beautiful? The teapot cake would bring a pleasant surprise for any tea party of birthday celebration. The teapot cake actually looks easier to make than it looks. It involves making two dome shaped cakes and cutting a little bit of the bottom part flat so that it sits flat. Then it comes the most fun part of decorations.
The followings are a few beautiful DIY teapot cake ideas for you. Definite try some of them at your next tea party with friends. What better way to bring some joys to a nice afternoon tea than with an actual teapot cake? Click the links below for recipes and instructions. Enjoy!