How To DIY Adorable Sock Monkey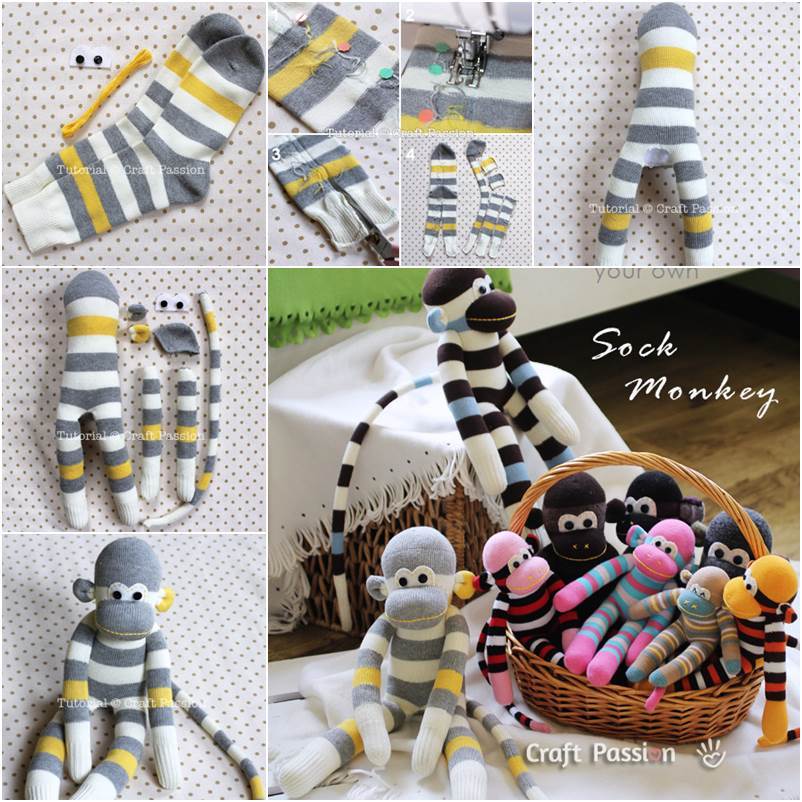 Sock animals are just fabulous and the process of making them is so much fun. I am excited to feature this DIY project to make sock monkeys. They look so adorable! They are soft and comfortable for the little hands, a perfect gift for your little one! You may use old socks or socks that are missing the other half, which is a nice way of recycling. Next time you need a special handmade gift for a baby shower or if you just want to give your little one something special, definitely try making one of these adorable sock monkeys. Just follow the instructions and pattern from Craft Passion and you can work one up all your own!
Here's the link to the pattern and tutorial…
Craft Passion – How To Sew Sock Monkey Tutorial
image credit: craftpassion.com
The followings are a few more sock animal crafts. Happy crafting!