How to DIY 3D Kirigami Greeting Cards with Templates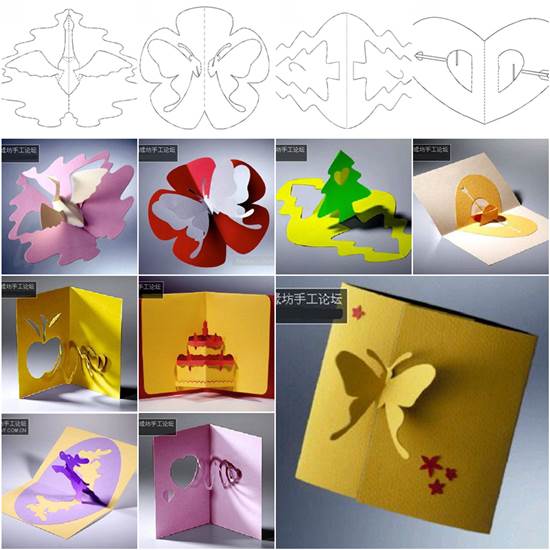 Kirigami is a variation of Origami that includes cutting of the paper. Here are 18 creative templates for you to make 3D Kirigami greeting cards. They are so beautiful and original! They are easy to make. Just print out the template, carefully cut along the solid lines, fold along the dotted lines and here you go. You can work with your kids and I am sure they will have fun making these 3D greeting cards. They are great handmade gifts for family and friends on any occasions. Happy crafting!
Here are the things you may need:
Construction paper of various colors;
Craft knife;
Scissors;
Glue;
Templates.