Food Art Plate – Hot Dog Daisy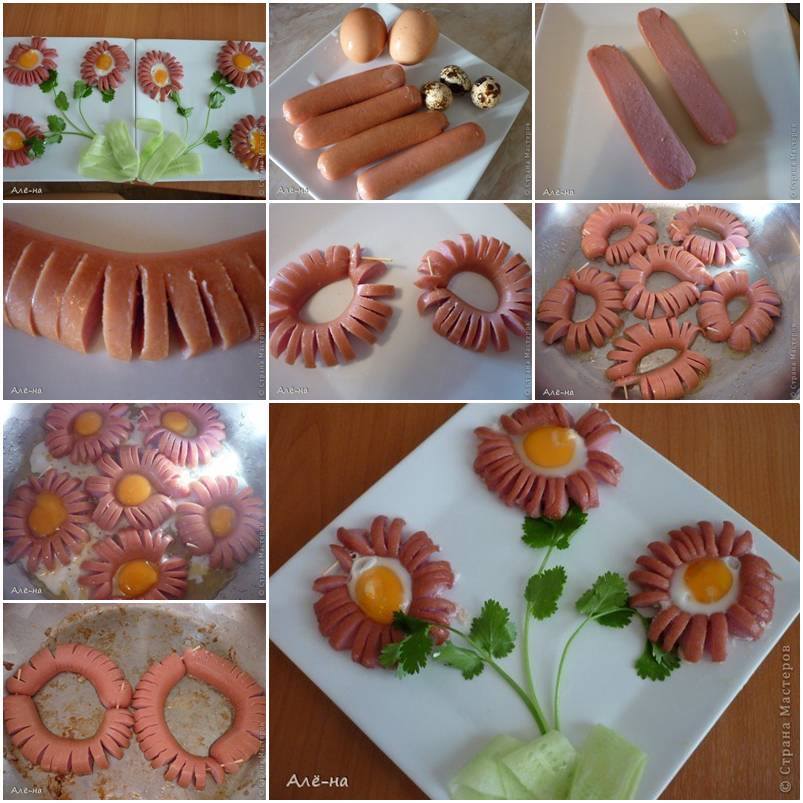 Do you like hot dog? You can serve it in a fun way. Here is a creative idea to make hot dog daisy to decorate your dish. Isn't that beautiful? Let's try it!
Here are the things you will need:
Hotdogs or sausages;
Eggs;
Cucumber;
Cilantro;
Knife.
Instructions: Cut a sausage in half. Then cut fringes on it without breaking it. Twist it in a round shape and use a toothpick to secure it. Fry it in the pan with an egg in the middle. Serve on the plate with cucumber and cilantro as the decoration. Enjoy!