Food Art DIY – Watermelon Shark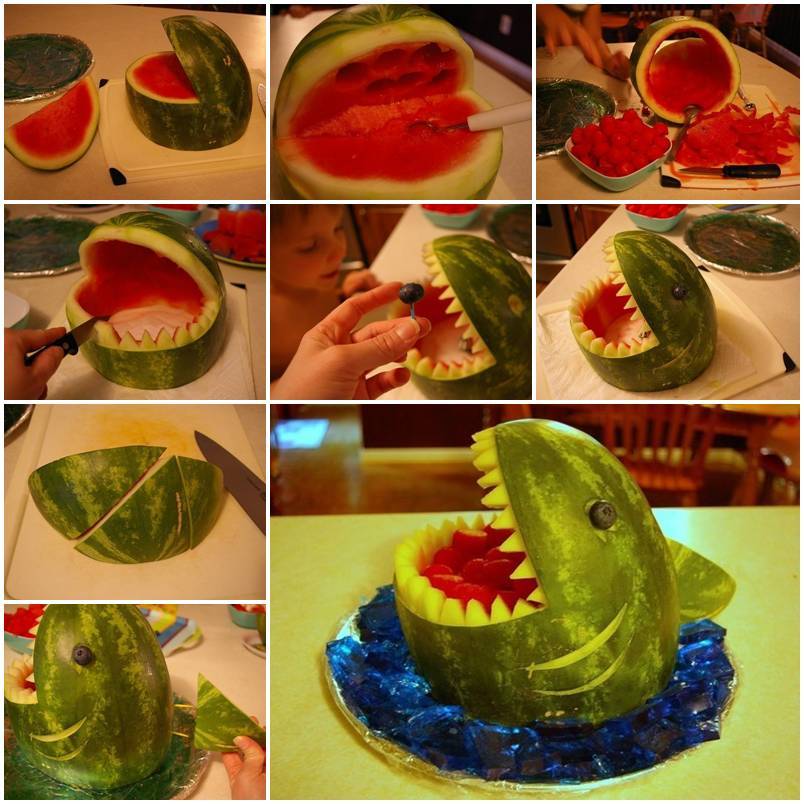 Wow, a watermelon shark! Are you scared? 😀 I always like to decorate my food dishes when I host a party and I think this is such a creative way to present your watermelon dish. You can also use it to serve other fruits such as grapes, cherry tomatoes, melons and so on. I am sure this watermelon shark carving will be an attractive decor on your table. Enjoy your summer with cool fruits in a watermelon shark container!
Here are the things you may need:
Watermelon;
Knife;
Toothpicks;
Blueberries.

The followings are other creative fruit art ideas. Enjoy!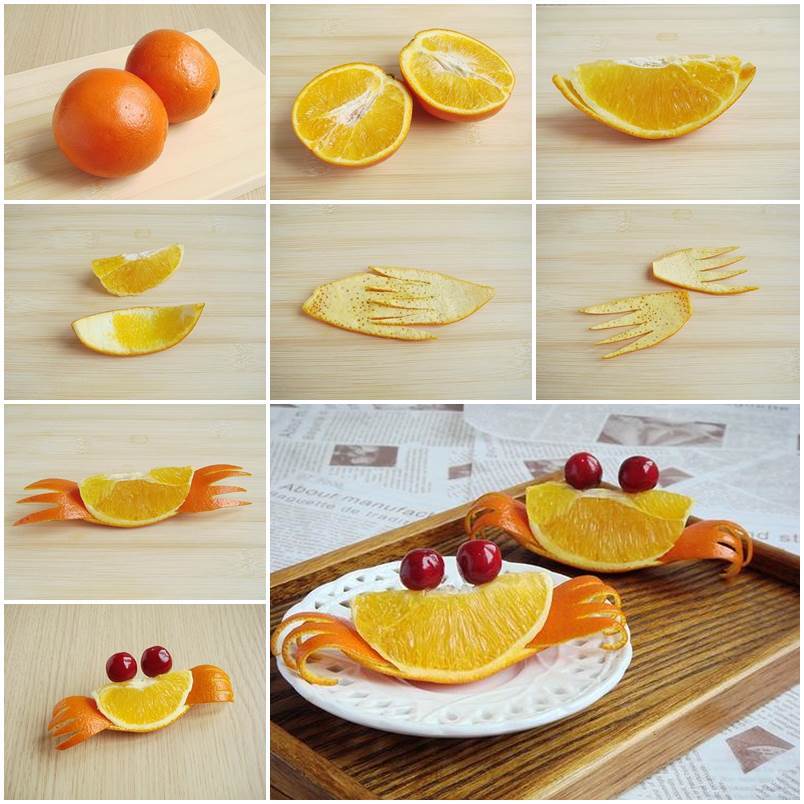 Click here for Food Art DIY – Orange Crab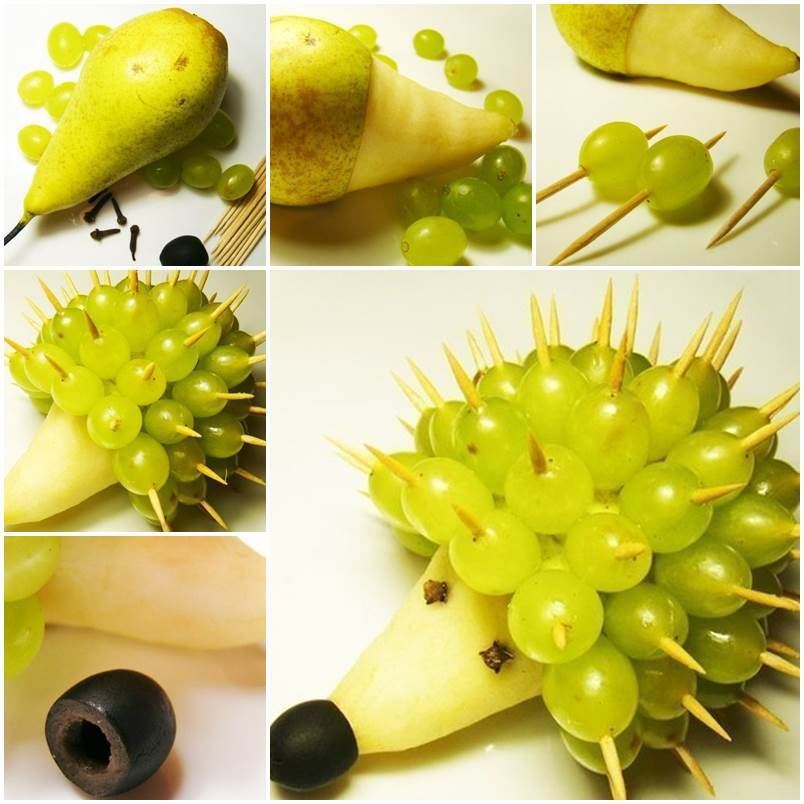 Click here for Food Art DIY – Hedgehog