DIY Woven Paper Chicken Easter Basket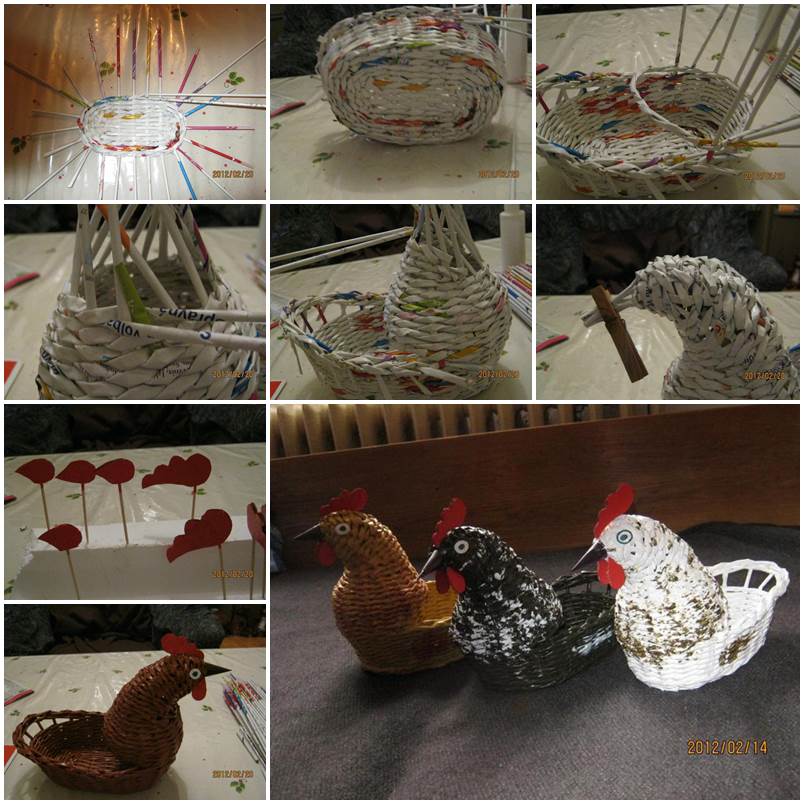 Easter is coming. Are you starting to prepare for the decorations? If you love paper weaving, you can weave a paper chicken Easter basket, as shown in this wonderful project. You can use any paper you like, but old newspaper is preferable because it's a nice way to recycle your old newspaper. The paper chicken basket looks so vivid. Put some Easter eggs in it and it will make a beautiful Easter decoration. It's also a nice place to display your flowers, fruits and candies, etc on your table. Happy Easter crafting!
Here are the supplies you may need:
Old newspaper;
Glue;
Scissors;
Clothespins;
Foam;
Red construction paper;
Toothpicks;
Acrylic paint of various colors;
Brush.