DIY Tie and Shirt Greeting Card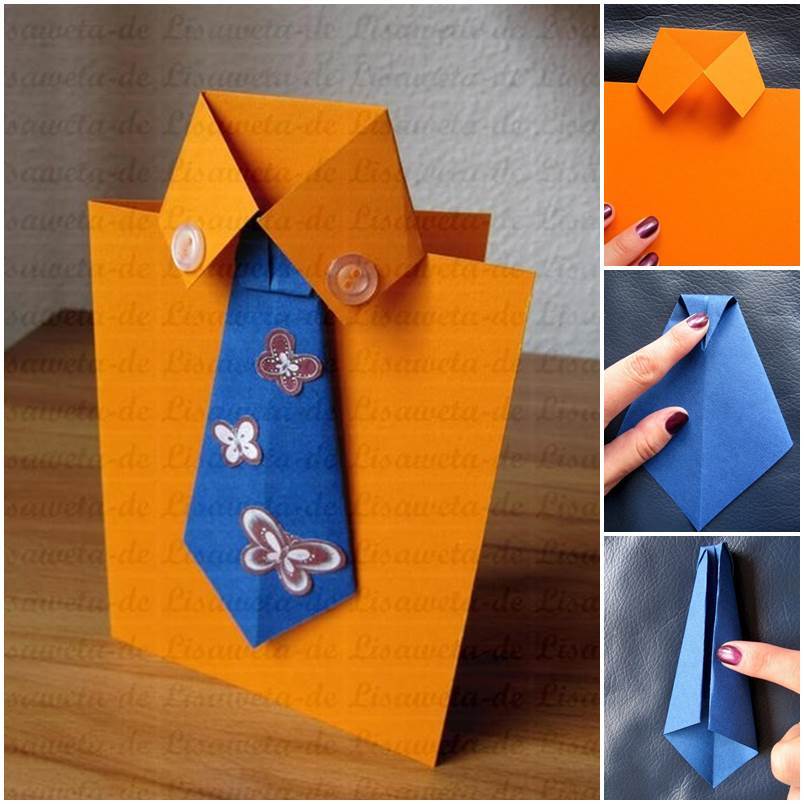 Father's day is coming! Are you looking for craft ideas to make a nice handmade gift? Here is a super cute idea to make a tie and shirt themed greeting card. It is very easy to make and requires only simple materials. You can choose your favorite colors and ornaments to create your own design. The card looks very unique. This is also a wonderful craft for the kids to make a gift for Dad by themselves. Have fun!
Here are the things you may need:
Cardstock paper;
Ruler;
Scissors;
Glue;
Ornaments: buttons, paper butterflies, etc.

Making this unique gift wrapping like a suit and tie is also a wonderful way to personalize your gift for Father's day. Click the link below for more details.