DIY Stylish Crochet Puff Ball Scarf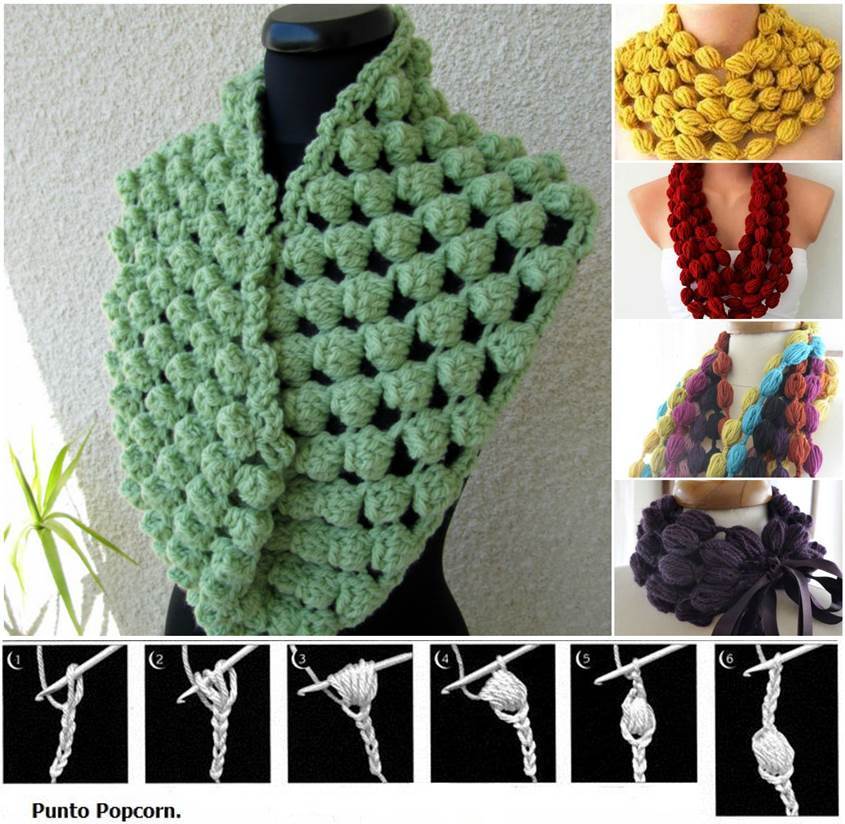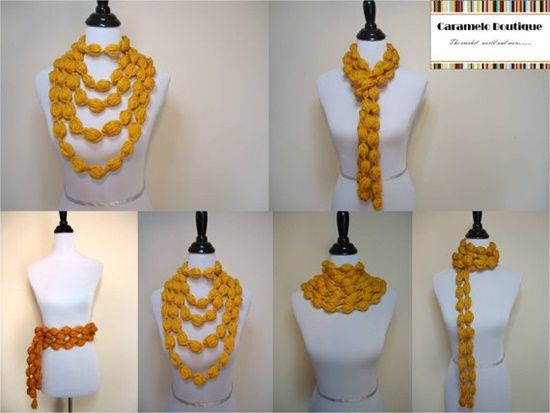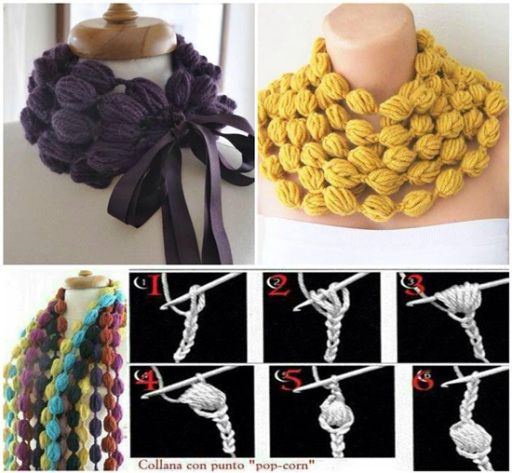 How cute and stylish are these crochet puff ball scarves! They will be an awesome addition to your wardrobe. You can use different colors to make them or even make a colorful one. As you can see from the picture, there are so many creative ways to wear it and you can wear it as a belt! In any way, you will look great in this gorgeous scarf. They are quick and easy to make even for the crochet beginners. Let's try it to add own fashion collection or send as gift!
Here's the link to the paid pattern from Etsy:
Popcorn Stitch Crochet Pattern
The following video tutorial will also be helpful for your create your own puff ball scarf. It's in Russian. But you can see every step clearly. Enjoy!
You may also like this Pretty Interlocking Crochet Scarf.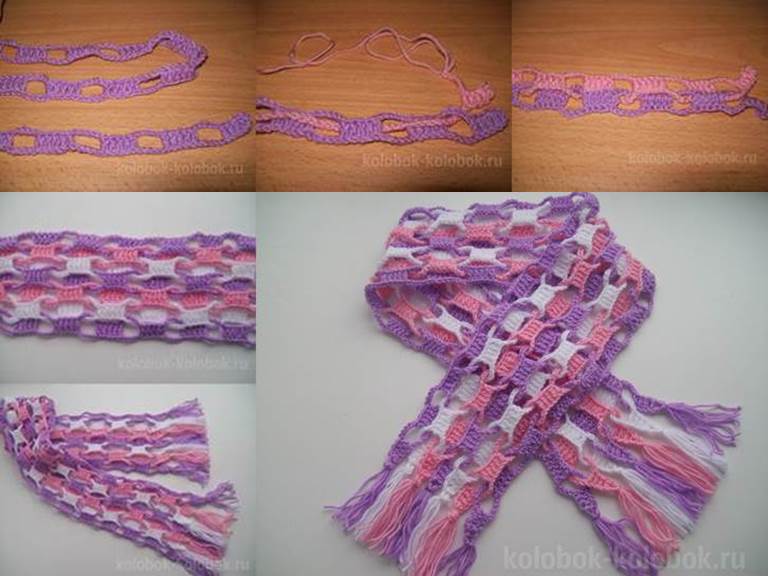 Click here for DIY Pretty Interlocking Crochet Scarf