DIY Mosaic Plant Pot from Old Wheel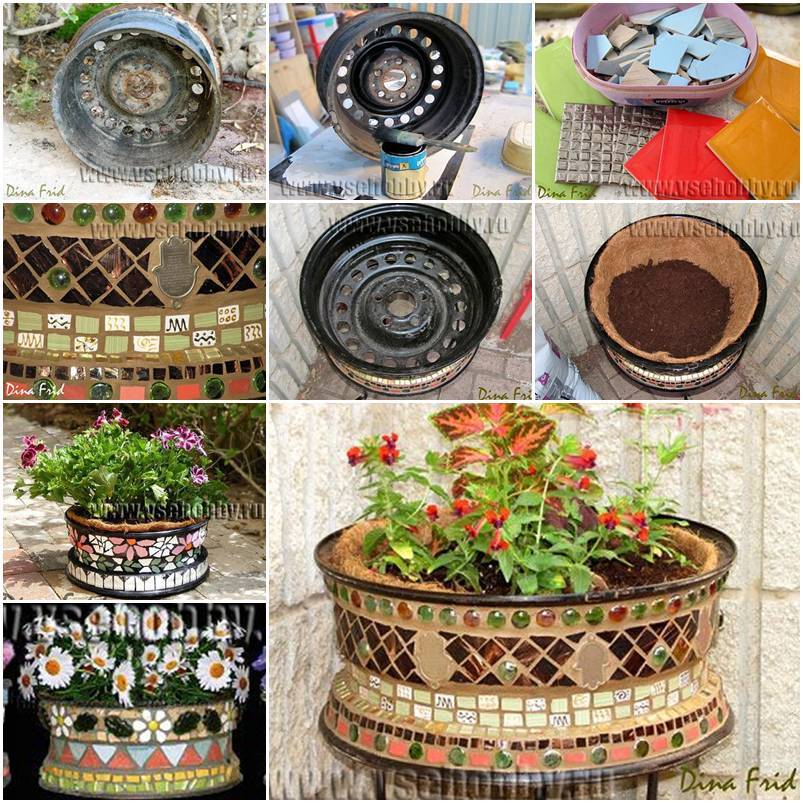 It's great to repurpose or recycle something you are going to discard and turn it into something useful. Today I am excited to feature this DIY project to make a beautiful mosaic plant pot from an old wheel. It sets a good example how to recycle your old stuffs, such as old wheel rims. With creativity and some elbow grease, an old and rustic wheel rim can be turned into a unique plant pot to decorate your garden. Put some potting soil in it and grow your favorite flowers to enjoy for the whole spring and summer.
To make this beautiful flower pot, you may need:
An old wheel rim;
Broken pieces of tile;
Beads and other ornaments;
Black paint;
Glue.

The following is another creative use of old wheel rim: turn it into a fire pit BBQ!