Creative Ideas – DIY Recycled Car Wheel Fire Pit BBQ (Video)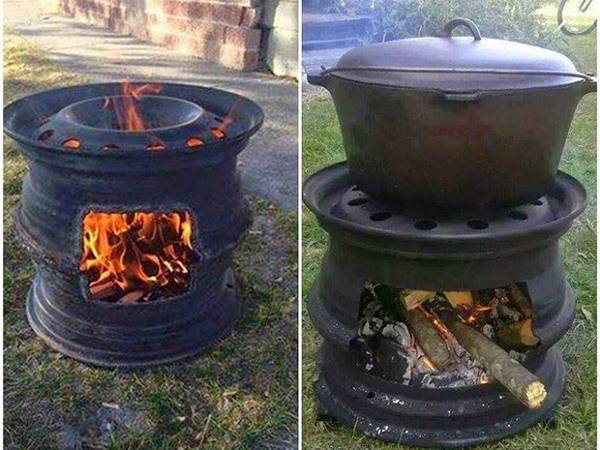 Backyard fire pits are one of the most popular features that many people want to add to their gardens or backyards. They are practical, attractive and create a cozy and intimate space for outdoor entertaining.
Summer is in full swing now and it's barbecue season again! It's a great time to gather with friends and family in your backyard, roast marshmallows, enjoy a piece of bbq beef or grab a glass of beer and relax in the cool summer night. If you don't want to spend a few hundred bucks for a new bbq stove or a new fire pit, there is always a budgeted way to make one by yourself. Here is a perfect example. You can repurpose an old car wheel into a fire pit bbq! It's not a super fancy fire pit, but it's practical and really portable, so you can put it wherever in your backyard or even take it for camping. This cool DIY recycled car wheel fire pit BBQ will surely impress your friends!
Here is another creative idea to repurpose a washing machine drum into a fire Pit.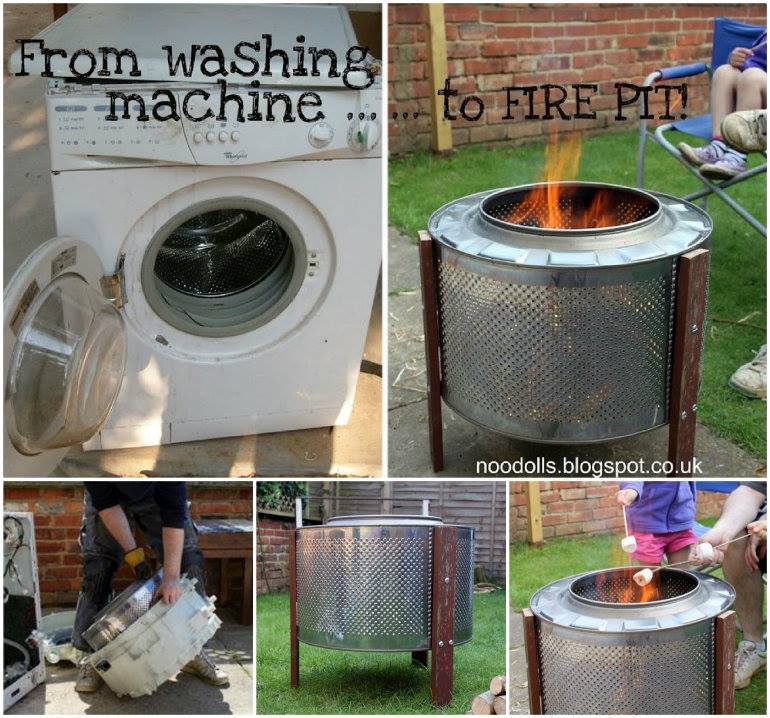 Click here for DIY Repurpose Broken Washing Machine into Fire Pit