DIY How to Seal a Plastic Bag Using Plastic Bottle Cap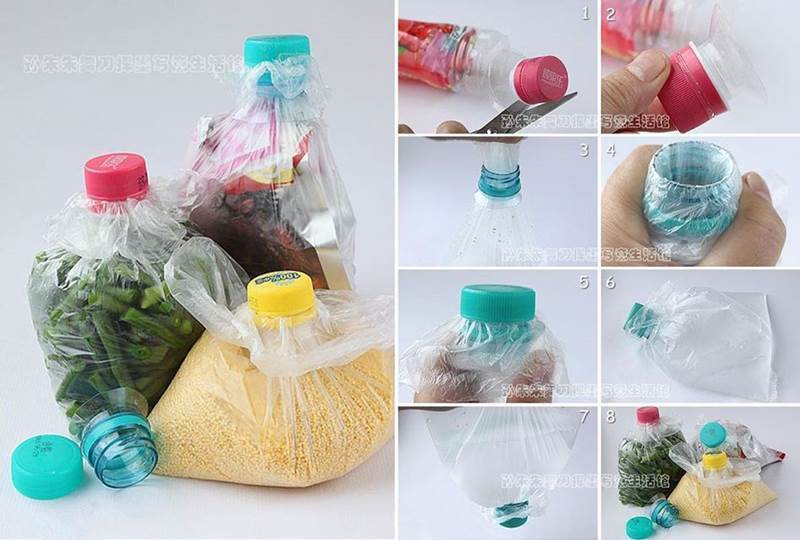 How do you usually seal a plastic bag? I just tie a knot or use a clip. Here is a creative, simple and useful way to seal a plastic bag using a plastic bottle cap. I really love the idea. It's just as easy as opening a plastic bottle. It works great and is very convenient! If you are not using all the things in the bag at once, this makes it easier to reuse and is much cheaper than buying zipper bags. What a nice way to recycle plastic bottle and bag!
Here are the things you may need:
Plastic bottles;
Plastic bags;
Scissors.
Instructions:
Take a plastic bottle and cut out about 1 inch from the bottle cap.
Remove the bottle cap from the opening.
Fill the bag with stuffs and then slide the opening of the bag through the opening of the bottle cap.
Twist the cap to close the opening. Done!
If you need to take out the content in the bag, just twist open the cap and slide out the opening of the bag.
Repeat steps 1 to 4 to reseal it. Enjoy!