DIY Double Ribbon Bow with a Fork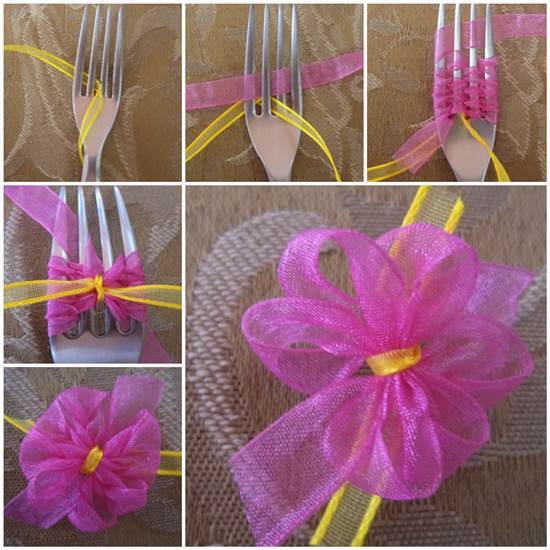 When we decorate a gift package or a greeting card, we often need to tie a satin ribbon bow. Sometimes the ribbon bow is too tiny to make by hand. Here is an easy and innovative way to tie a double ribbon bow using a simple device: an ordinary table fork! Isn't that cool? The size of the fork depends on the size of the bow. Now you don't have any excuse that you don't know how to make a beautiful double ribbon bow. Let's try it!
Here's the video tutorial that would help to make this easier to do. Happy crafting!
The following is a similar project to make a single ribbon bow with a fork. Click the link below for the tutorial.