DIY Cutlery Holder from Tin Cans and Wood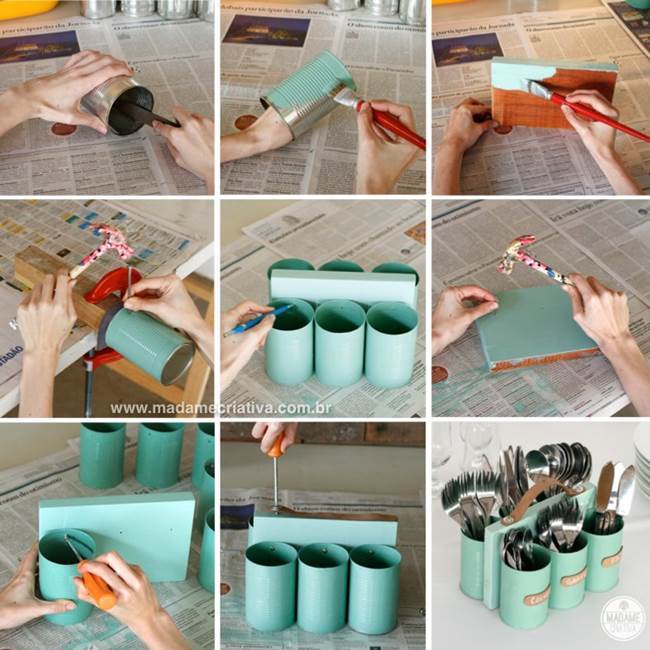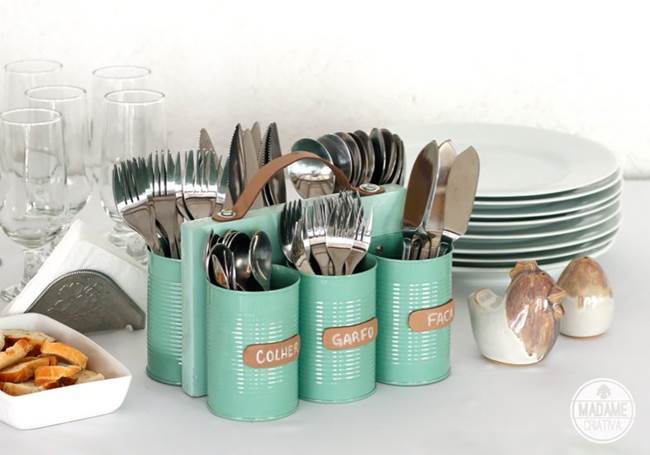 It's always awesome to recycle something we are going to discard into some useful household items. Here is a fantastic DIY project to make a cutlery holder from tin cans and a piece of wood scrap. Isn't that cool? I also like the idea of adding a leather handle to it, which makes it convenient to be carried everywhere. It's perfect for everyday use or outdoor parties.
Please head over to Madame Criativa for materials and instructions. Here's the link in translated version…
The followings are other creative ways to recycle tin cans. Click the links below for more details.